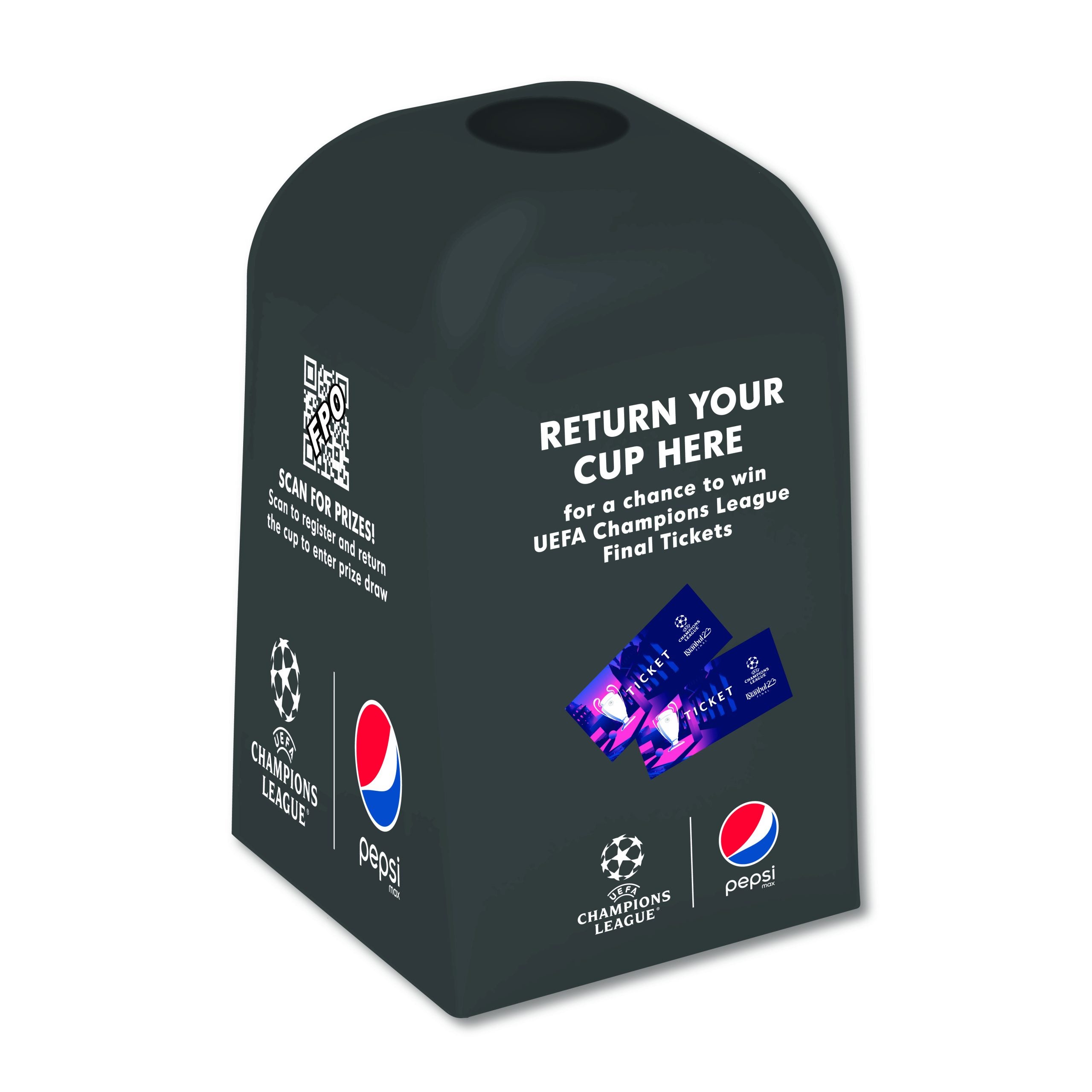 PepsiCo and UEFA are implementing circular economy practices centred around the 3Rs (reduce, reuse and recycle), to minimise the impact of football on the environment and drive resource efficiencies.
These practices will feature at the Women's UCL Final at PSV Stadium in Eindhoven on 3 June and the UCL Final at Istanbul's Atatürk Olympic Stadium on 10 June.
All PepsiCo food and beverage packaging supplied at events throughout the finals will be 100% recyclable. Istanbul's Atatürk Olympic Stadium will also include 220 recycling bins for waste sorting post-event.
The Women's Champions League Final will be the first to implement returnable packaging for food and drinks. Fans can purchase drinks from 52,000 0.40L transparent cups with a returnable deposit of €2. Doritos Nachos will also be served in returnable trays throughout the stadium.
In Istanbul, PepsiCo is partnering with TURN, a scalable reuse system, to house 48,000 smart cups and bin operations at Champion's Festival sampling stands.
PepsiCo chief sustainability officer Archana Jagannathan commented: "PepsiCo is continuously aiming to use its reach and influence to change the way society makes, uses and disposes of packaging."
UEFA social and environmental sustainability director Michele Uva added: "UEFA is delighted to continue the collaboration with PepsiCo to deploy circular economy practices across these two important Finals."
PepsiCo has partnered with UEFA since 2015. The global food and drinks company recently launched pep+ (Pepsico positive) Partners for Tomorrow, a platform to help its customers reach their sustainability targets.