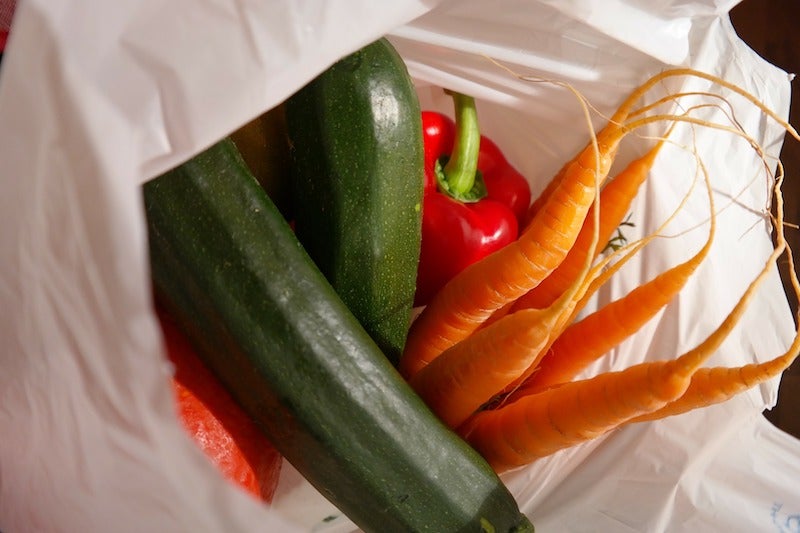 UK supermarket plastic has risen to over 900,000 tonnes a year, with seven out of the top ten chains increasing their plastic footprint, according to a report by International non-governmental environmental organisations(NGO) the Environmental Investigation Agency (EIA) and Greenpeace.
The report, 'Checking out on plastics II: Breakthroughs and backtracking from supermarkets,' reveals that big brands that supply supermarkets were a major reason behind the rise in plastic packaging, with the supermarkets failing to force their suppliers to take action.
Only Tesco was found to have provided suppliers with an ultimatum to cut excessive plastic or face products being delisted.
The report also found that supermarkets that sales experienced growth last year caused plastic use to rise, as they failed to cut plastic along the way.
However, the report also found that Waitrose, Tesco and Sainsbury's had achieved marginal reductions in their plastic footprint.
In terms of plastic footprint performance, Waitrose and Morrisons were revealed to be the best-performing supermarkets, while Asda and Aldi were found to be the worst.
Iceland fell from last year's top spot to seventh place this year and Sainsbury's rose to third place this year from the bottom spot last year.
Eight supermarkets were found to have produced 58.3bn billion pieces of plastic packaging.Ocado, Best-One and Booker Group all failed to respond to the survey for the second year running.
EIA and Greenpeace have urged UK supermarkets to actively work towards the complete elimination of single-use plastic, by offering packaging-free solutions or switching to reusable and refillable packaging. Some of the solutions include in-store water dispensers and refill stations for soft drinks to help cut the sales of plastic water bottles.
EIA ocean campaigner Juliet Phillips said: "It's shocking to see that despite unprecedented awareness of the pollution crisis, the amount of single-use plastic used by the UK's biggest supermarkets has actually increased in the past year.
"Our survey shows that grocery retailers need to tighten up targets to drive real reductions in single-use packaging and items. We need to address our throwaway culture at root through systems change, not materials change – substituting one single-use material for another is not the solution."
Greenpeace UK ocean plastics campaigner Fiona Nicholls said: "Supermarkets are failing on plastics and failing their customers.
"We hear piecemeal supermarket announcements on plastic every other week, but in reality, they are putting more plastic on the shelves than ever.
"Supermarkets need to buck up and think bigger. They must change their stores to offer loose food dispensers, reusable packaging and move away from throwaway packaging altogether."