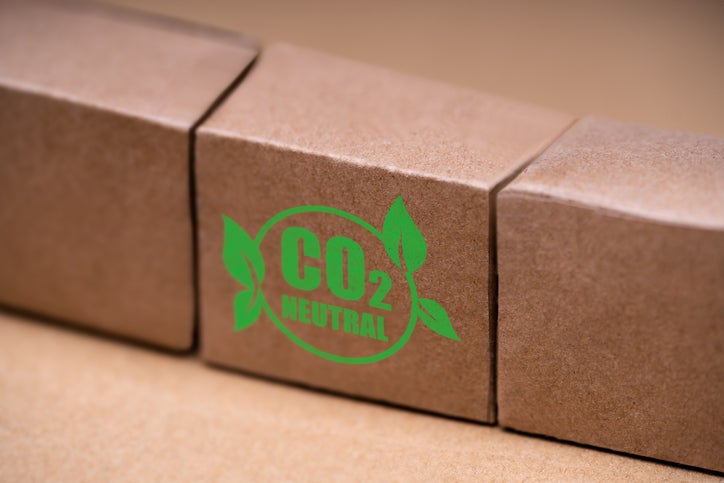 UPM Raflatac has announced that its RAFNXT+ product range reportedly has a carbon footprint that is, on average, 11% lower than standard label materials.
Its carbon performance has been calculated using UPM Raflatac's life cycle assessment (LCA) service known as Label Life by UPM Raflatac. LCA is an internationally accepted standardised method for analysing the environmental impacts of products.
In 2019, the RAFNXT+ range was verified according to the PAS 2050 standard by the Carbon Trust, a global climate change and sustainability consultancy.
According to the company, in 2022, Raflatac customers avoided and reduced label material carbon emissions by more than 5,000t of CO2e (CO2 equivalent) by selecting RAFNXT+ labels instead of standard label materials. According to EPA's Greenhouse Gas Equivalencies Calculator, this equals more than 1,100 gasoline-powered passenger vehicles driven for one year.
UPM Raflatac aims to be the first label materials company beyond fossils. Its strategies include increasing the use of certified papers and the traceability of other biobased materials.
Sustainability manager Satu Leppänen commented: "As the latest IPCC report shows, the current pace and scale of climate action is insufficient. We all need to take climate action both today and in the future.
"RAFNXT+ is a readily available label material solution for brands and customers that want to take a step towards lower emissions today. We must increase momentum and make smart choices in packaging that deliver a low-carbon future."
Last month, the company launched paper label materials intended to improve the recycling of polyethene terephthalate (PET) and high-density polyethene (HDPE).