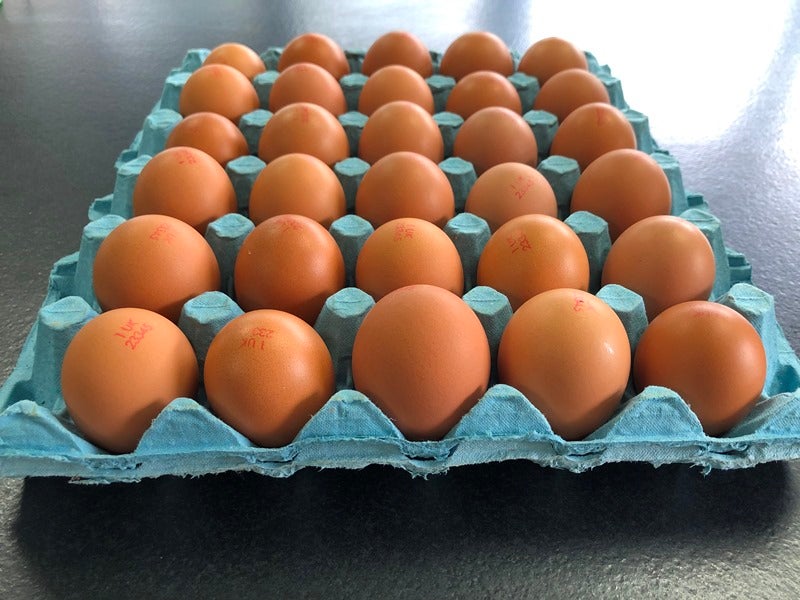 UK supermarket chain Waitrose is set to introduce a minimum net weight packaging model across its exclusive own label British Blacktail eggs.
The new mixed weight packs will enable the retailer to use a mix of small, medium and large eggs, boosting availability.
Waitrose expects to provide up to half a million additional eggs onto its shelves every year.
Waitrose egg buyer Nick Coleman said: "We have a history of pioneering standards in the egg industry and we continue to work with our egg supplier Stonegate to find solutions to give greater value to our farmers and customers.
"This new model will boost availability of our British free range eggs even further and at a more affordable price, which is good for the industry and good for our customers."
Initially classified as 'medium' eggs, the new minimum net weight boxes will be offered in packs of 12.
The eggs will come in a rye grass box, a completely compostable packaging used only by Waitrose in the UK. It will be £2.50 – 20 pence cheaper than the previous formats.
The move extended the company's ethical approach to its packaging,
Specifically bred for Waitrose over 25 years ago, the British Blacktail hen is exclusive to the retailer.
Waitrose committed to sell free range eggs across its own label range, since 2006.
In April this year, the retailer collaborated with Italian producer Orion Wines to introduce wines in sustainable tube format, which is 100% recyclable and contains the equivalent to three glass bottles of wine.