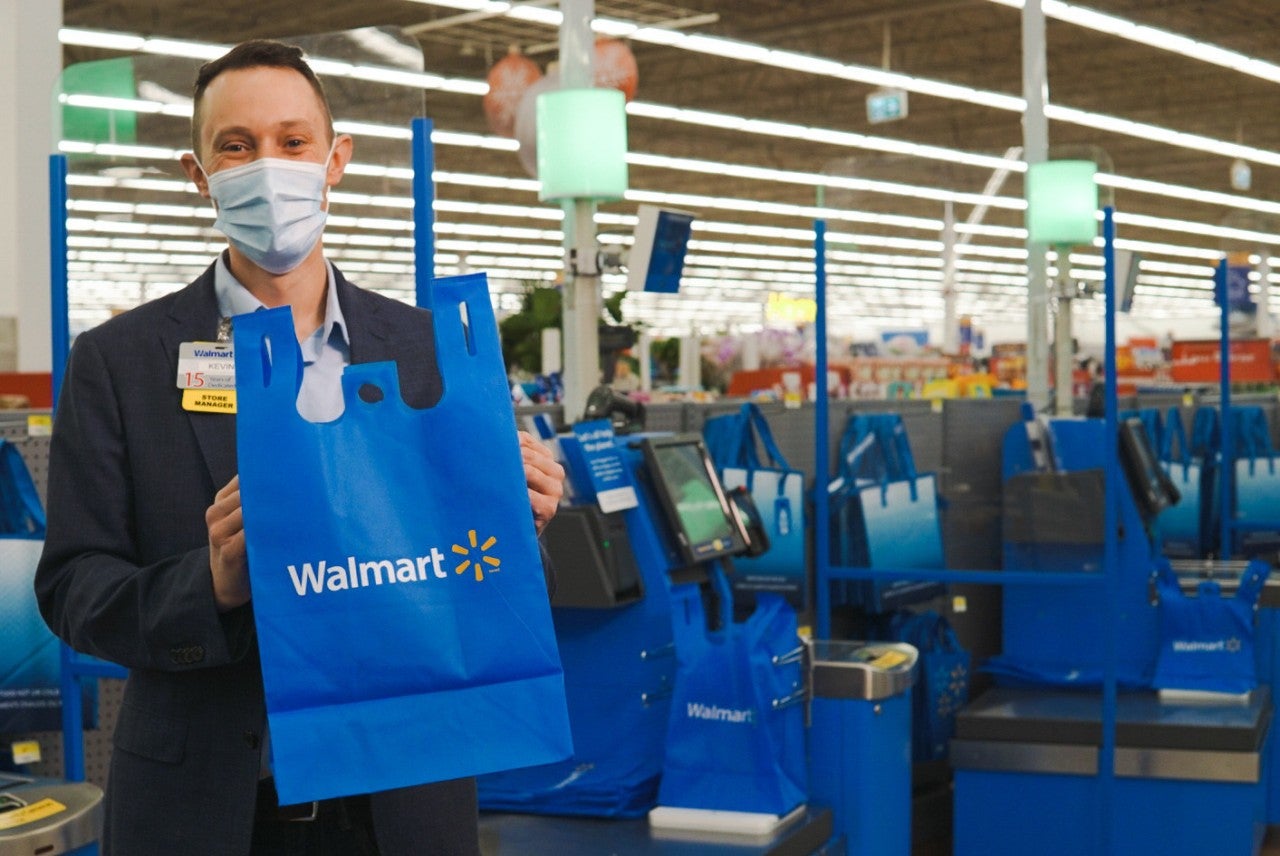 The Canadian branch of multinational retailer Walmart has pledged to remove single-use plastic shopping bags across its operations.
The retailer will discontinue the bags for both its in-store and online grocery pickup and delivery orders.
This move is expected to keep 750 million plastic bags out of circulation a year.
It comes after a successful pilot project Walmart Canada launched in August across ten stores, in which almost six million plastic bags were diverted.
The retailer will implement the initiative in a phased manner, with the aim of making more than 400 locations plastic-free by Earth Day next year.
Walmart Canada president and CEO Horacio Barbeito said: "Eliminating plastic shopping bags is a significant milestone on our journey to becoming a regenerative company – and it's the right thing to do. We know this is important for our associates and our customers.
"I'm so proud of our team for taking this step, the most recent in a series of significant changes to ensure we're doing right by our associates, customers and the planet and leading the way when it comes to regenerative practices."
To assist the transition, Walmart Canada will launch a customer awareness and education campaign.
The retailer will offer low-cost, high-quality reusable bags for purchase and encourage customers to bring shopping bags from home if possible.
Canadian Environment and Climate Change Minister Steven Guilbeault said: "The Government of Canada has committed to banning some single-use plastics, and I'd like to thank businesses like Walmart Canada for stepping up to meet the expectations of an environmentally conscious public."
Other plastic reduction measures Walmart Canada has previously implemented include removing plastic wrap from organic banana bunches and single peppers, increasing levels of post-consumer recycled content in packaging for baked goods, and removing single-use plastic straws from stores.
In February, Walmart selected IFCO as its exclusive provider of reusable plastic container packaging for select fresh fruits and vegetables in the US.