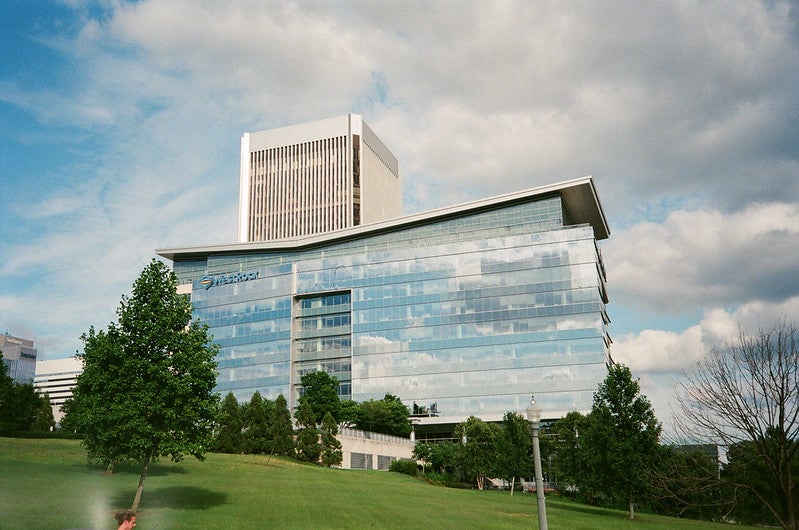 US-based paper and packaging company WestRock has reported sales of $4.9bn for the first quarter (Q1) of fiscal 2023 (FY23), which ended on 31 December.
The figure represents a 0.6% decline of $29m from the same period of fiscal 2022 (FY22).
Sales in Westrock's Consumer Packaging segment increased by 6.7% in the quarter, while its Corrugated Packaging segment sales was up by 0.7%.
The company's net income dropped to $45.3m in Q1 due to rising net cost inflation, lower volumes, economic downtime and other factors. Its adjusted net income for the quarter was $141m.
WestRock recorded earnings per diluted share (EPS) of $0.18 in the quarter, as well as adjusted EPS of $0.55.
The company's adjusted earnings before interest, tax, depreciation and amortisation (EBITDA) for the quarter was $652.1m, representing a 4.1% fall of $28m from a year earlier.
WestRock attributed the fall in overall EBITDA to its Global Paper segment reporting a lower adjusted EBITDA.
WestRock CEO David Sewell said: "I'm pleased to report that WestRock grew packaging revenue and margins in the first quarter, even in this challenging environment.
"We also finalised the acquisition of Grupo Gondi, which expands our global footprint and enables us to take a leading position in the packaging marketplace in Mexico.
"During the quarter, elevated inflation and softening macroeconomic conditions negatively impacted our Global Paper business.
"While we expect these market conditions to continue in the near-term, we remain committed to executing on our strategy and delivering on our productivity efforts.
"WestRock's broad portfolio of products provides us with flexibility to manage through changing market conditions to maximise our performance."
In December last year, WestRock acquired the remaining interest in Grupo Gondi, a Mexican company that provides recycled paper and cardboard packaging.
The company had previously held a 32.3% stake in Grupo Gondi.