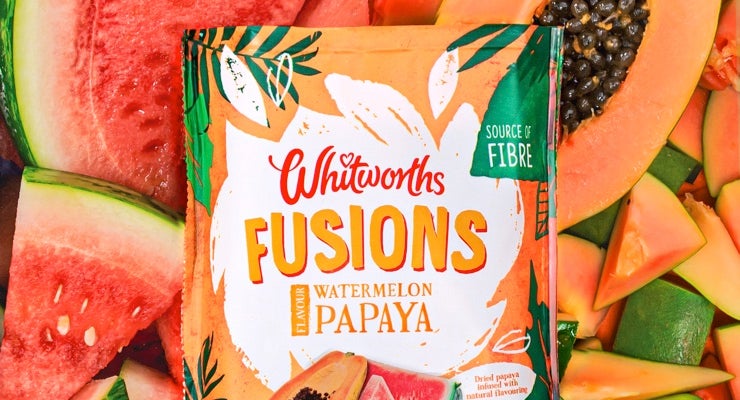 Dedicated prepress company Creation Reprographics has supplied UK-based Whitworths with its flexible packaging prepress to reduce the carbon impact of its packaging.
Dried fruits, nuts and snack company Whitworths has improved its sustainability footprint by adopting Creative's solvent-free flexible packaging prepress and moving its flexible designs to water-washable Fujifilm Flenex-FW flexo plates. Creation says that Whitworths' installation of Flenex-FW plate technology reduces its energy use requirements and removes harmful volatile organic compounds washout.
Managing director at Creation Matt Francklow said: "We are delighted to partner with Whitworths and manufacture water-washable flexo plates for its diverse product range. Our work with Whitworths really amplifies an important message; sustainability, value and quality are not mutually exclusive with the support of a dedicated partner like Creation.
"Developed by technology powerhouse Fujifilm, Flenex-FW brings a host of advantages over classic solvent plate technology. Crucially, the plates require less energy to produce than conventional polymer plates, and in an environment where business energy bills are still sky-high, that is an important benefit to have.
"Print quality and registration are excellent, and a lightning-fast make-ready of just 40 minutes delivers more time on-press and increased productivity. The rubber-based compound of Flenex-FW means a 1% flat top dot can be achieved without the need for complex systems to eliminate oxygen. This, in turn, means lower dot gain than conventional polymer plates. As a result, the precision is absolute and the replicability truly impresses."
Whitworths says that careful consideration around sustainability is taken when identifying packaging solutions for its products and as part of its long-term sustainability strategy in striving towards a waste-free future. The company says that its primary concern is to choose packaging that will protect and preserve its products, and through careful packaging decisions food waste can be minimised and optimising shelf life.
"The work doesn't stop with material innovation, however. We knew there would be further opportunities to lower our carbon impact, and as a go-to name in label and packaging prepress solutions, we knew that Creation would be able to help us find those opportunities," said packaging innovation manager at Whitworths, Mark Oaten.
"The transition has been simple; the Flenex-FW plates deliver the exceptional quality that our customers have come to expect, all backed by Creation's impressive technical expertise. For true industry change, we must see every part of the supply chain as connected; everything contributes to a lower overall carbon impact."