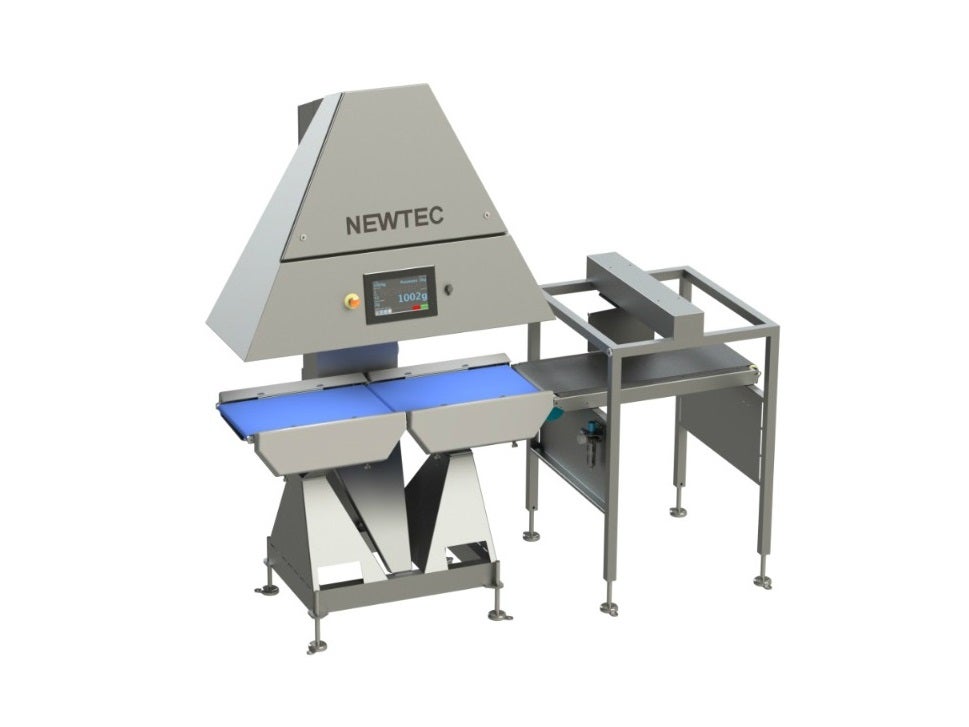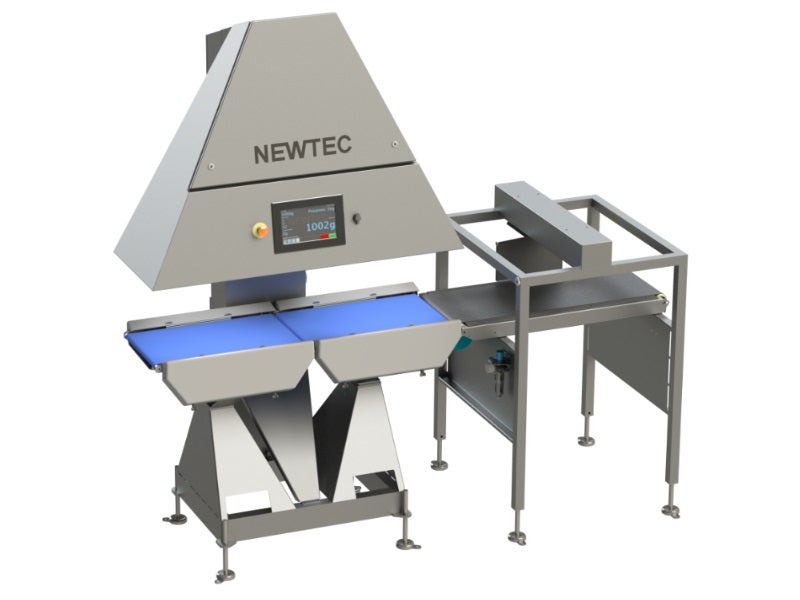 Application: 
Products in:
Bags
Punnets
Trays and similar packagings
Newtec has developed a new vision-based end of line quality inspection device incorporated in our high-performance Check Point QC90-2.
Equipped with our state-of-the-art vision systems, the Check Point measures and assesses a whole range of criteria in addition to weight, such as checking the packaging material and the product angle on the belt. 
Advantages:
In-line Checkweigher with high-accuracy
Vision control for loose product detection and product separation
Container validation (form, size, colour, orientation)
E-weighing, "minimum- and e-weighing mode"
WebServices available for remote servicing and for capturing production data.
MachineLink enabled, from only one touchscreen, either on our checkweigher or our weighing machine, recipe change and start/stop for both machines is possible
Designed according to OIML R51 and approved according to the European Measurement instruments Directive (MID).
Capacity: up to 90 units per min.
Material: according to the EU rules on food contact materials
Air requirement:
Connection: 3/8in
Min pressure: 6bar (0.6Mpa)
Consumption: 50NL/min.
Electrical requirement: 3×230 VAC or 3×400 VAC (N) PE 50/60Hz 3kW
Environment: 5°C-35°C
Weight: up to 295kg