Newtec designs and manufactures high-performance machines used to weigh, package and sort fresh foods, primarily for the fruit and vegetable industry, for a worldwide client base.
The company has established a reputation over four decades for reliability and innovation in its machines and services, placing an emphasis on building long-lasting relationships with clients. Since the company was founded, more than 20,000 units have been installed around the world.
High-speed weighing, sorting, and packaging of foods
Newtec's aim is to provide high-quality machines through combining cutting-edge thinking with existing technology, resulting in optimised weighing, sorting, and packaging solutions for the global food industry.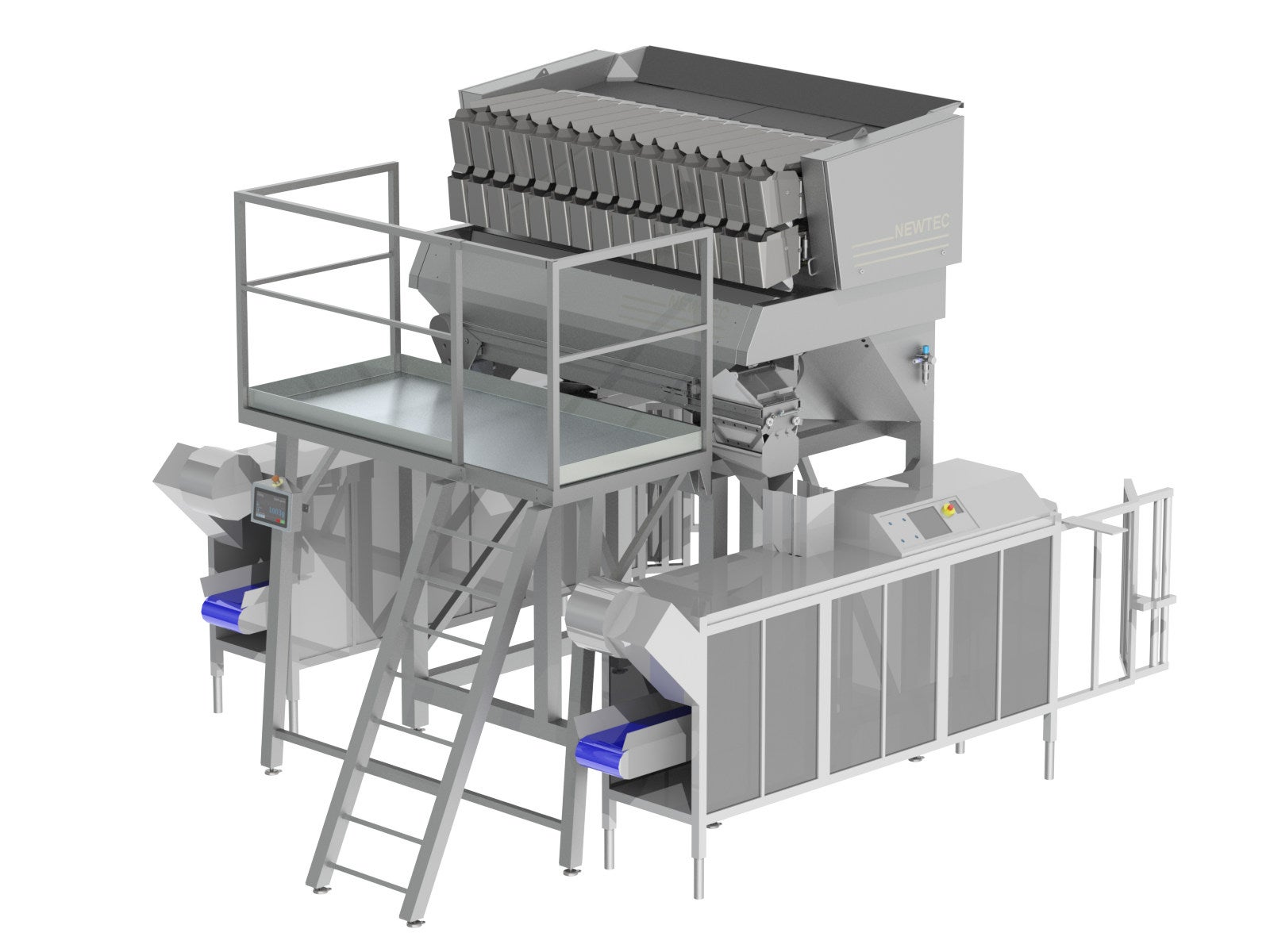 Newtec weighing/packing solution for carrots in sealed bags.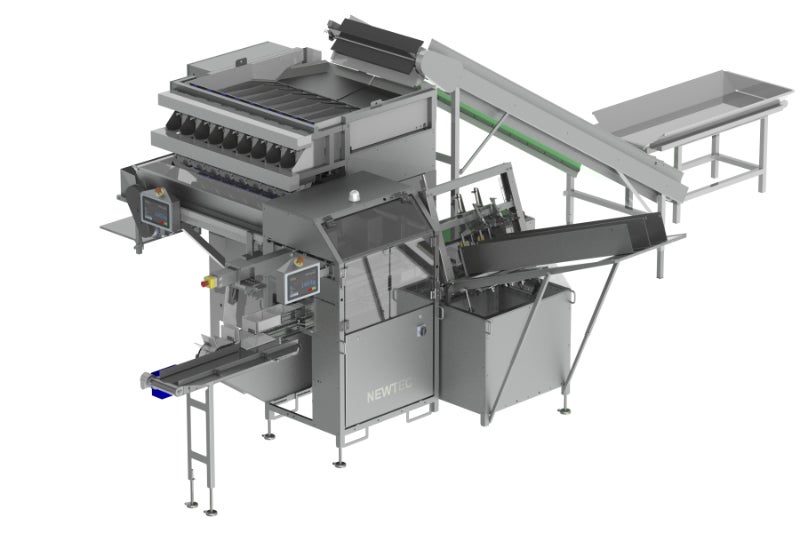 Newtec weighing/packing line for tomatoes in punnets.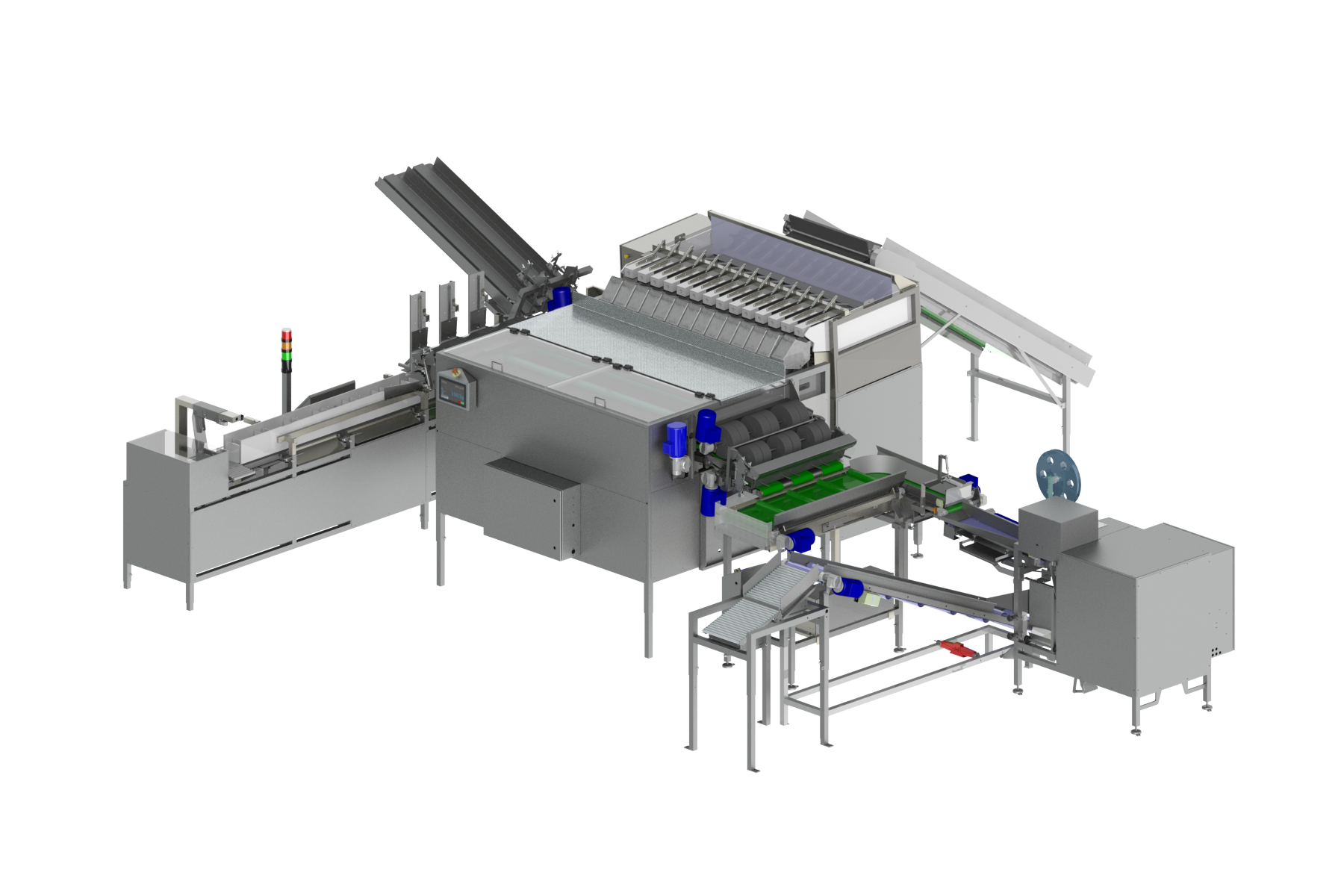 Newtec weighing/packing line for punnets and wicketed bags.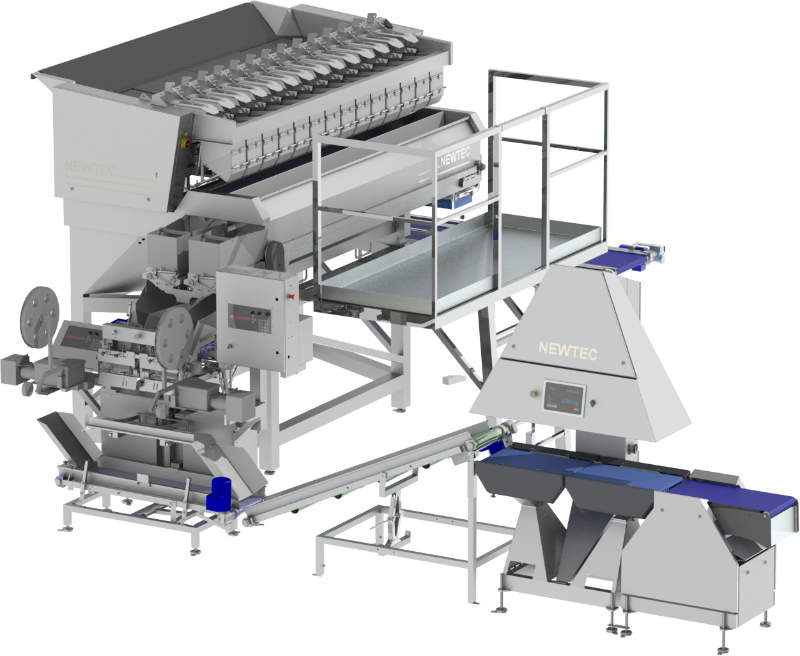 Newtec provides machines for the weighing and bagging of potatoes.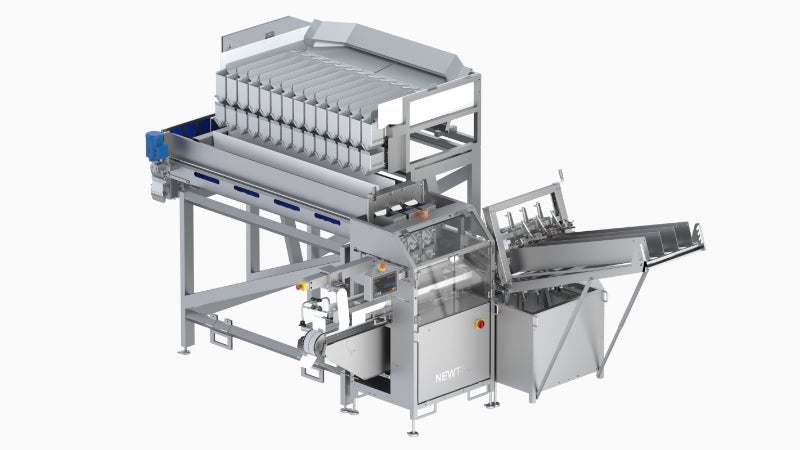 Newtec has made substantial investments in its research and development facilities to ensure it remains at the forefront of industry innovations.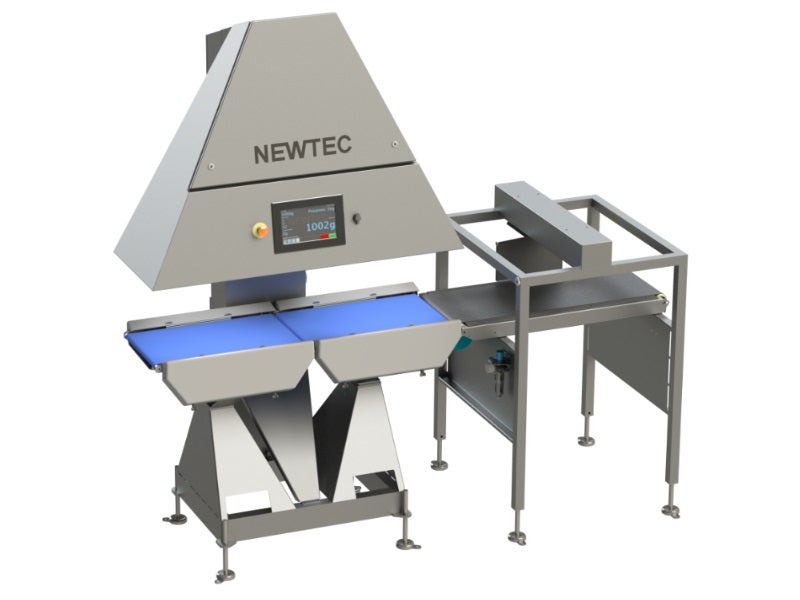 Newtec Check Point, Model QC90-2.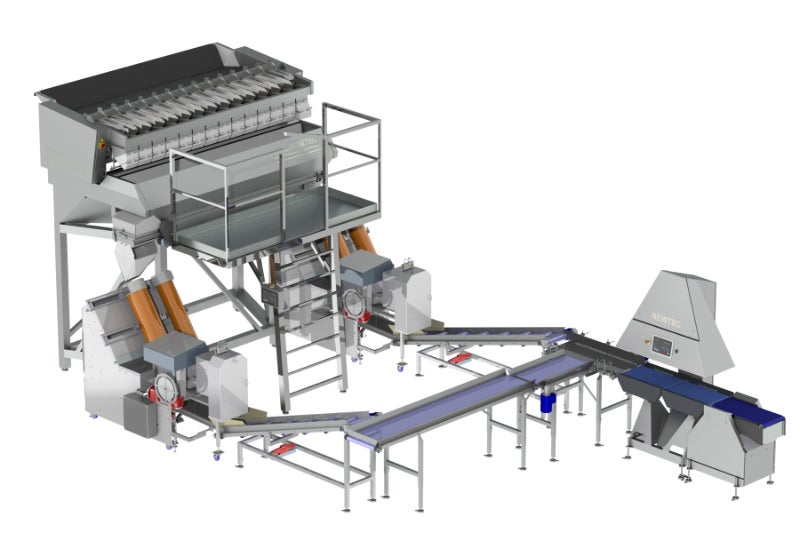 Newtec weighing/packing line for onions with two net-clipping machines.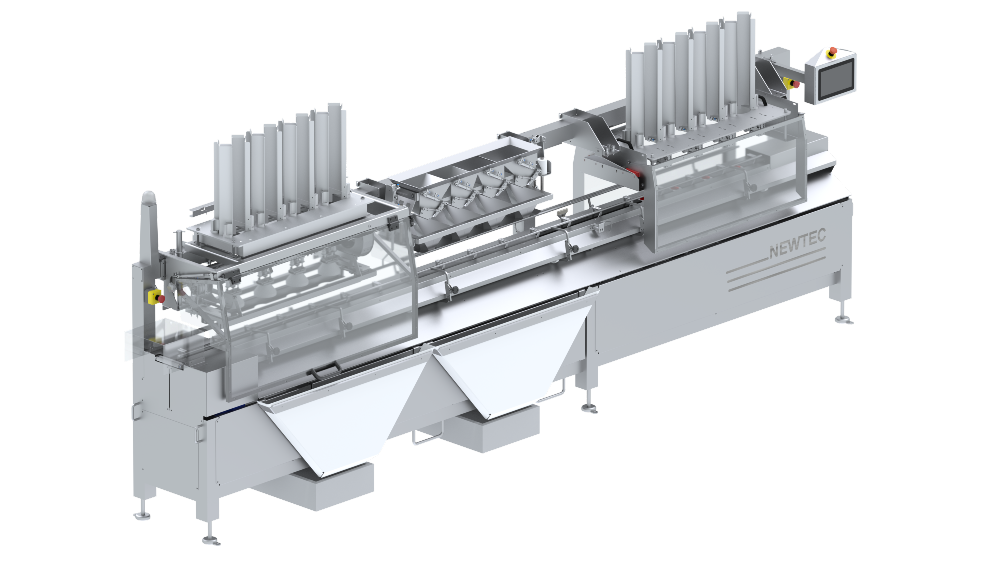 Newtec High Speed Container Filler for versatile packing solutions.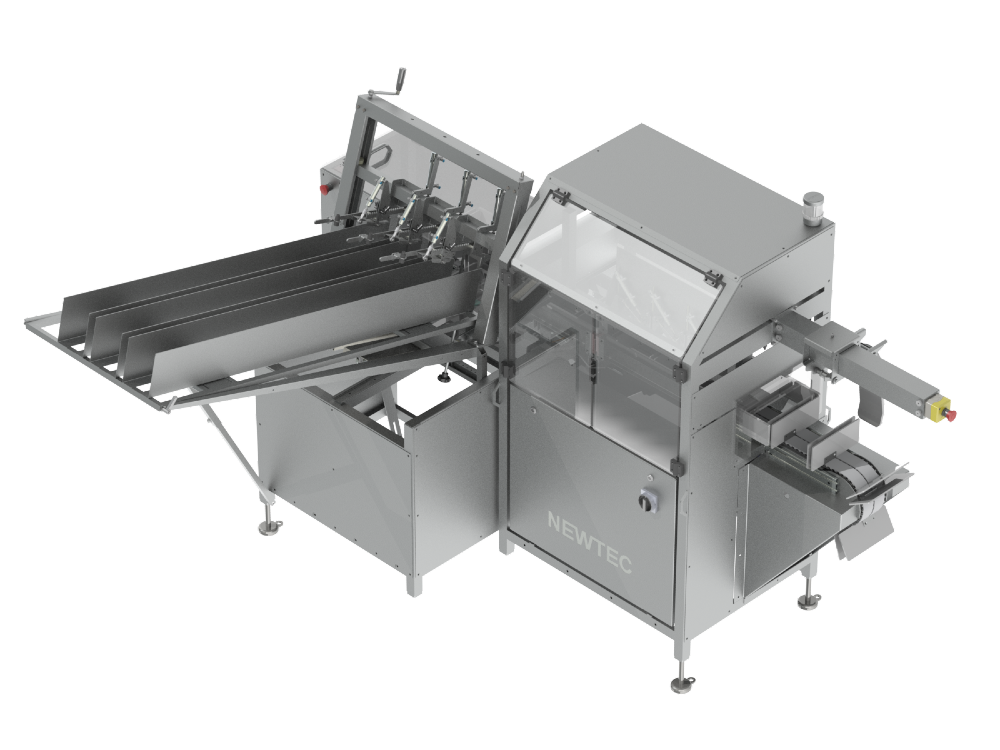 Newtec Packing Machine, Model NBM-3.
The company works with clients to ensure that what they order meets their exact requirements, in addition to an after-sales service that makes sure their operations run as intended.
Newtec's solutions are widely used for processes such as weighing and grading of potatoes and carrots.
Advanced cameras for optical grading, food safety, and quality inspections
Just one example of when Newtec has been at the forefront of industry innovation is when the company wanted to fit intelligent sensor cameras to its machines. As the technology at this point did not meet Newtec's specific demands, the company established its subsidiary Qtechnology in 2007. The subsidiary provides an extensive range of intelligent camera systems that are used for high-quality sorting processes of fruit and vegetables.
Every camera used in a Newtec machine has been specially designed and made by Qtechnology, enabling full control and support throughout every stage of the process.
Newtec and Qtechnology have developed an advanced solution that optimises detection of bacteria, significantly boosting food safety. The hyperspectral camera is able to detect listeria bacteria in pork instantaneously.
The company's solutions can weigh and pack fruit and vegetables, seafood and other fresh produce. Should there not be a solution available to meet your exact requirements, Newtec will not only create one especially, but also future-proof it.
Research and development into future packaging innovations
In a world that is constantly changing, it can be easy to fall behind with the latest trends and regulations. To ensure that Newtec solutions are always one-step ahead of the curve, the company invests a considerable amount of resources in research and development.
The company has built state-of-the-art facilities and cooperates closely with researchers, scientists and university students both nationally and internationally to gain a clear insight into the solutions that have the potential to shape the industry's future. Whether these influential developments are from new materials, artificial intelligence (AI), or technology, the company will be at the forefront.
About Newtec
Newtec is based in Odense, Denmark, and was established in 1976 by Inge and Gunnar Petersen. From 1979, all machinery used by Newtec became automated, with more advanced intelligence systems being added with each passing year.
Since the company was founded, Newtec's machinery has increased its processing speed from 20 portions a minute to 120.
The company has always led the way in industry innovation and set a number of industry standards.