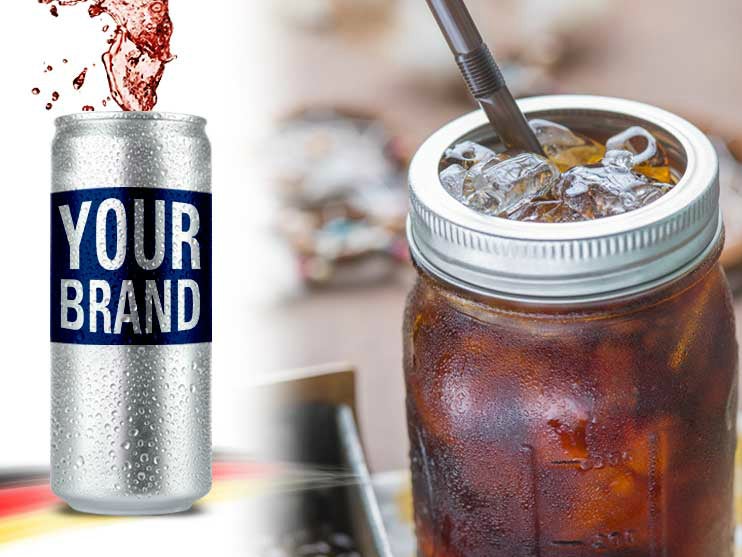 Trend drinks are cold coffee and cold coffee without sugar, variations with natural ingredients and extracts.
Everyone who likes coffee or tea will be enthusiastic about cold coffee and original teas presented in beverage cans.
These are being gently filled by RHODIUS with special attention to the fact that some beverages are often 100% organic, 100% fair, 100% natural.
The new, modern alternative to a classic soft drink. Always in a practical can.