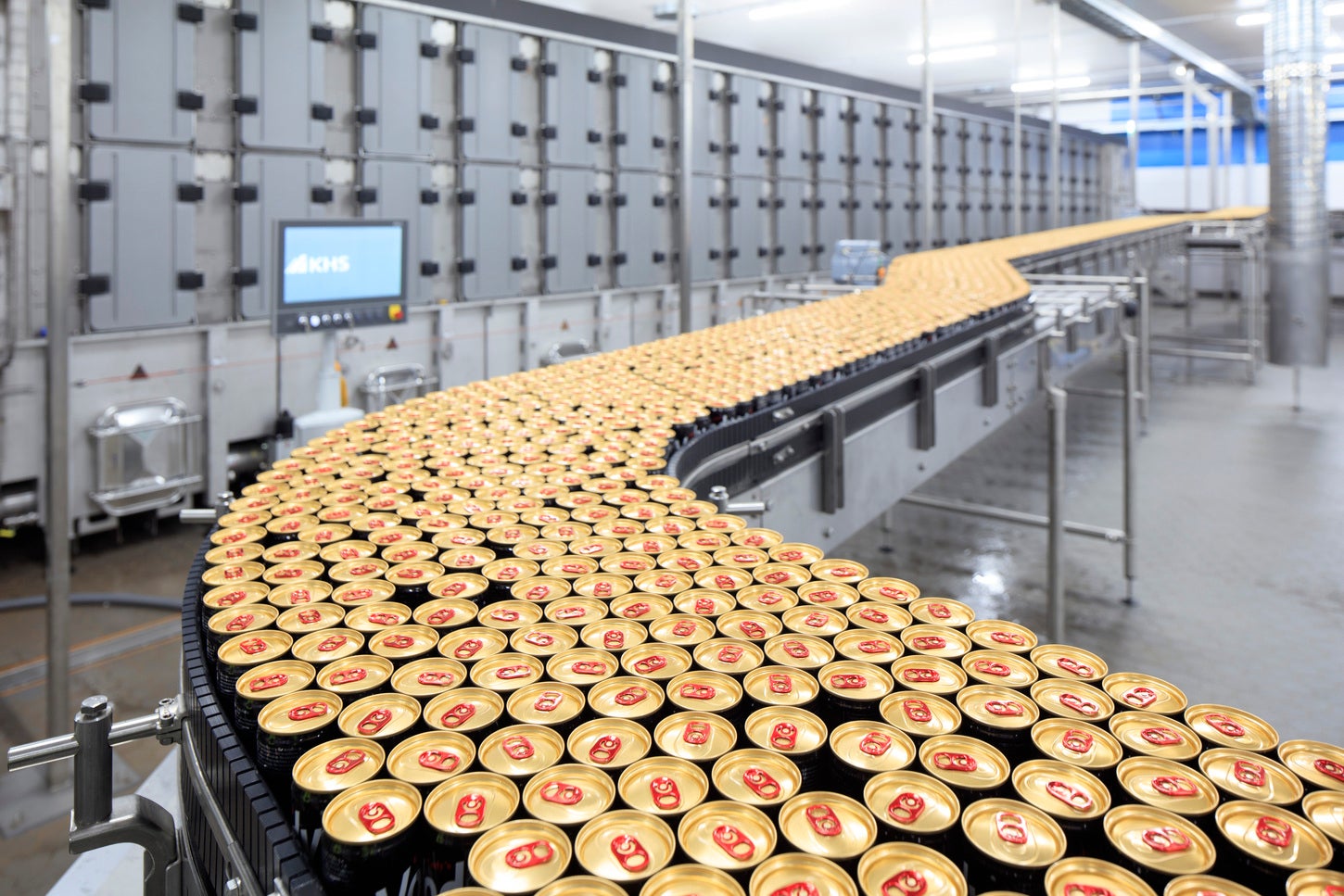 RHODIUS Mineralquellen is a trusted partner for the precise and systematic filling of a wide range of beverages into cans. With a legacy dating back to 1827, our family-owned company has established itself as a leading contract filler and producer within the beverage industry and trade. Based in Germany, we cater to both domestic and international markets, offering top-tier can-filling services that meet the highest industry standards. RHODIUS Mineralquellen is synonymous with competence, quality, and unwavering commitment to customer satisfaction.
Our expertise in the packaging industry
In our modern can-filling plants, equipped with cutting-edge technology, we have the capacity to fill up to an impressive 200,000 cans per hour. Our extensive experience and state-of-the-art infrastructure allow us to serve a diverse range of beverage categories, including:
Mineral water
Soft drinks
Water+ products
Energy drinks
Beer and mixed beer drinks
Wine and mixed wine drinks
Sparkling wine
Ready-to-drinks
Hard seltzer
Bitters
Customisation and versatility
At RHODIUS, we understand that every beverage brand has unique requirements. Therefore, our customers profit from the customization and versatility. We offer an array of can types and formats, including Slim, Sleek, and Classic, with various filling volumes to choose from.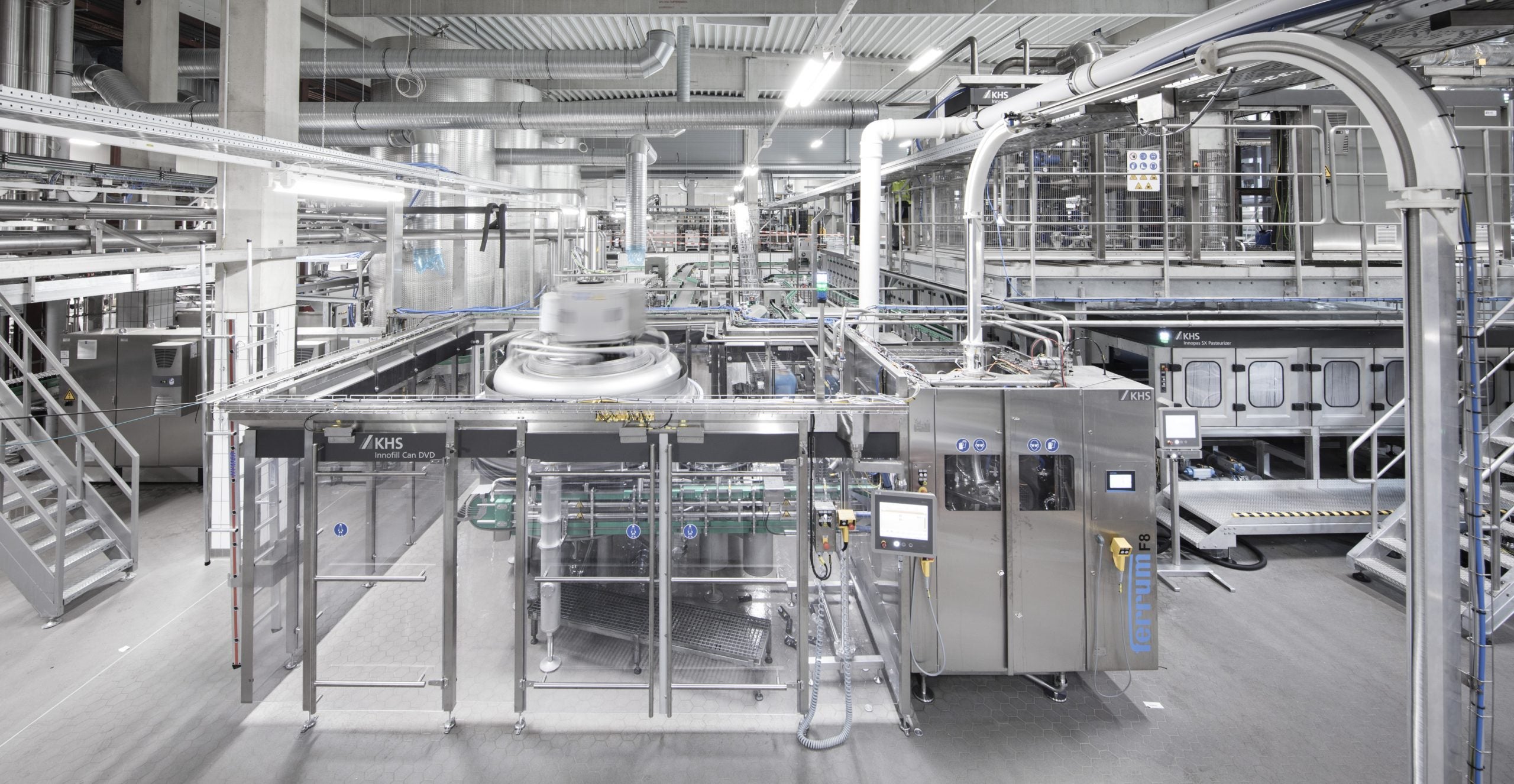 At the core of our can filling line is the filler, meticulously dispensing a diverse array of beverages, spanning from mineral water to energy drinks, and even alcoholic ready-to-drink offerings.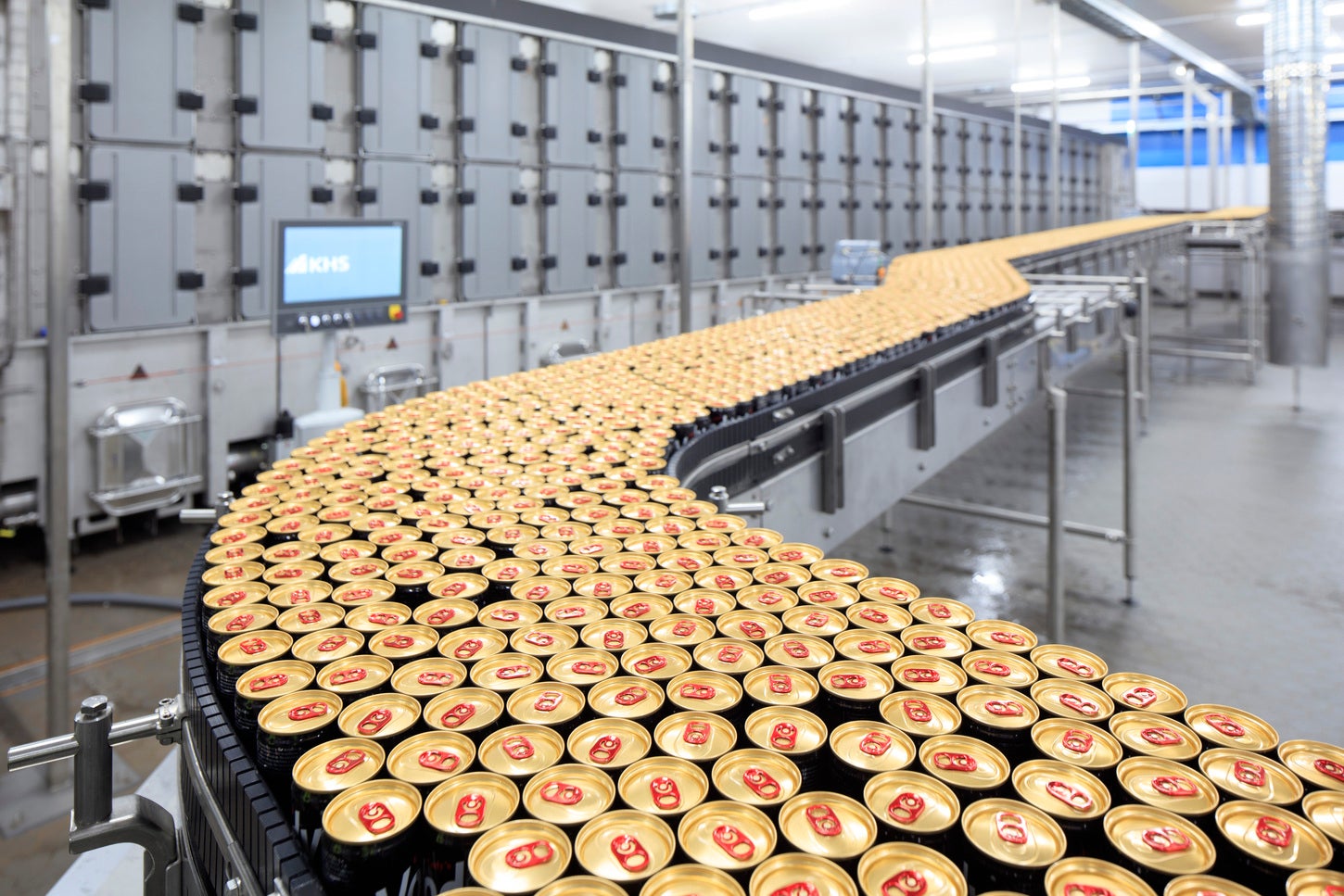 RHODIUS recognizes the unique needs of beverage brands. Choose from Slim, Sleek, and Classic can types with various fill volumes to suit your very individual requirements.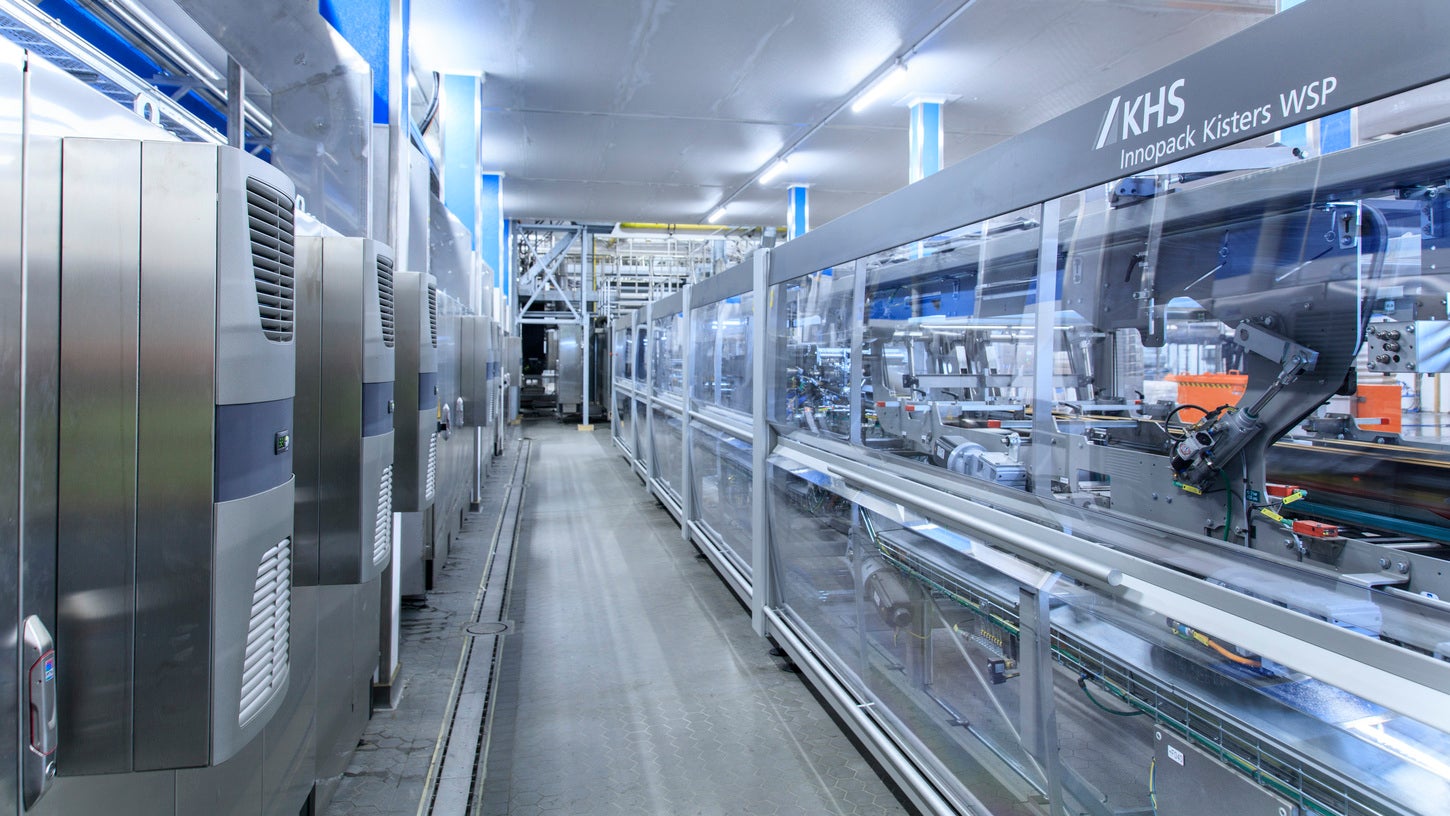 In our cutting-edge packaging line, we offer versatile options: pack your cans in cardboard full-wrap, trays with or without foil, or multipacks, all tailored to your preferences.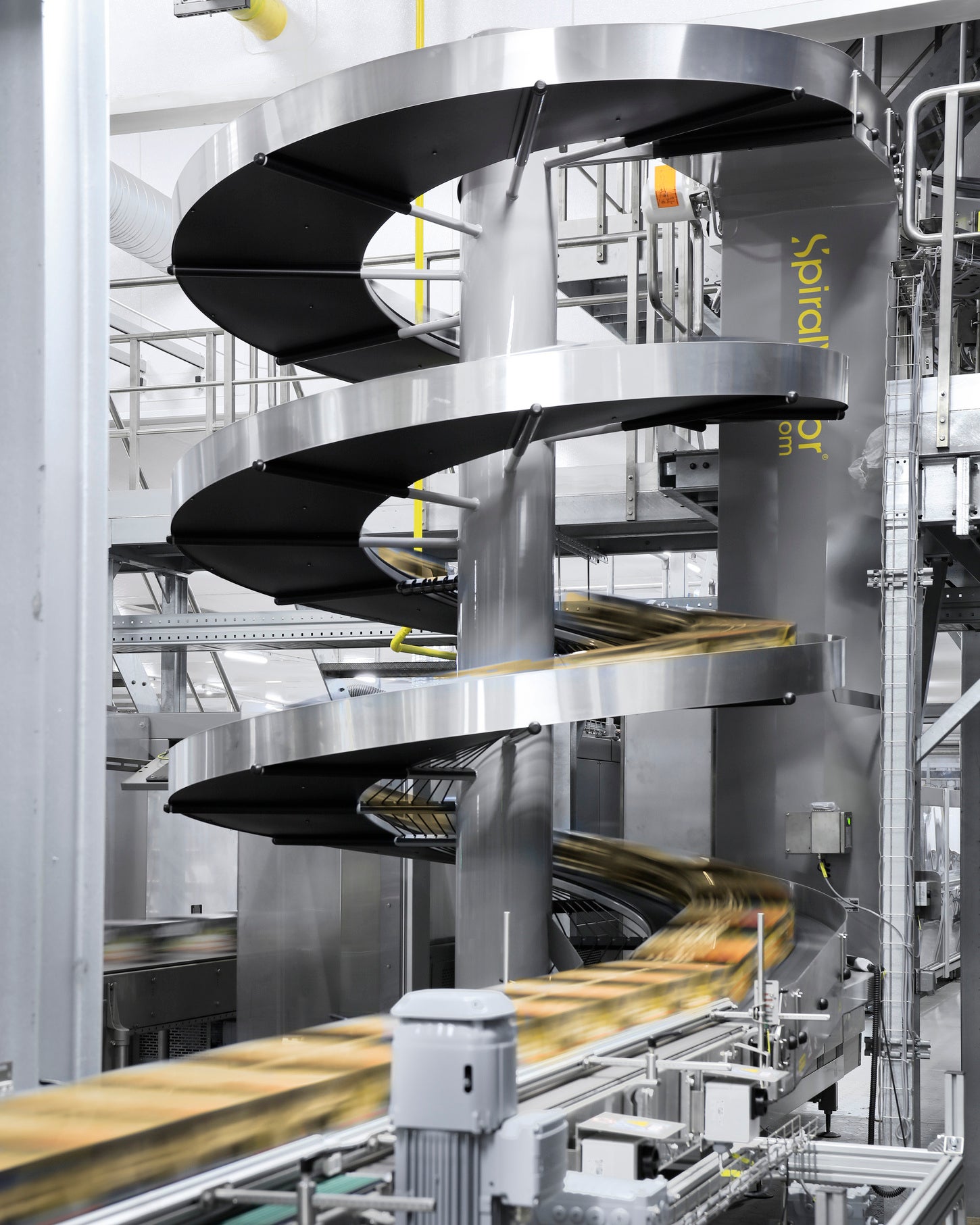 With vast expertise in can filling and modern facilities, we cater to various beverage categories. Below, witness trays, ready for palletisation, exemplifying our efficiency and commitment to quality.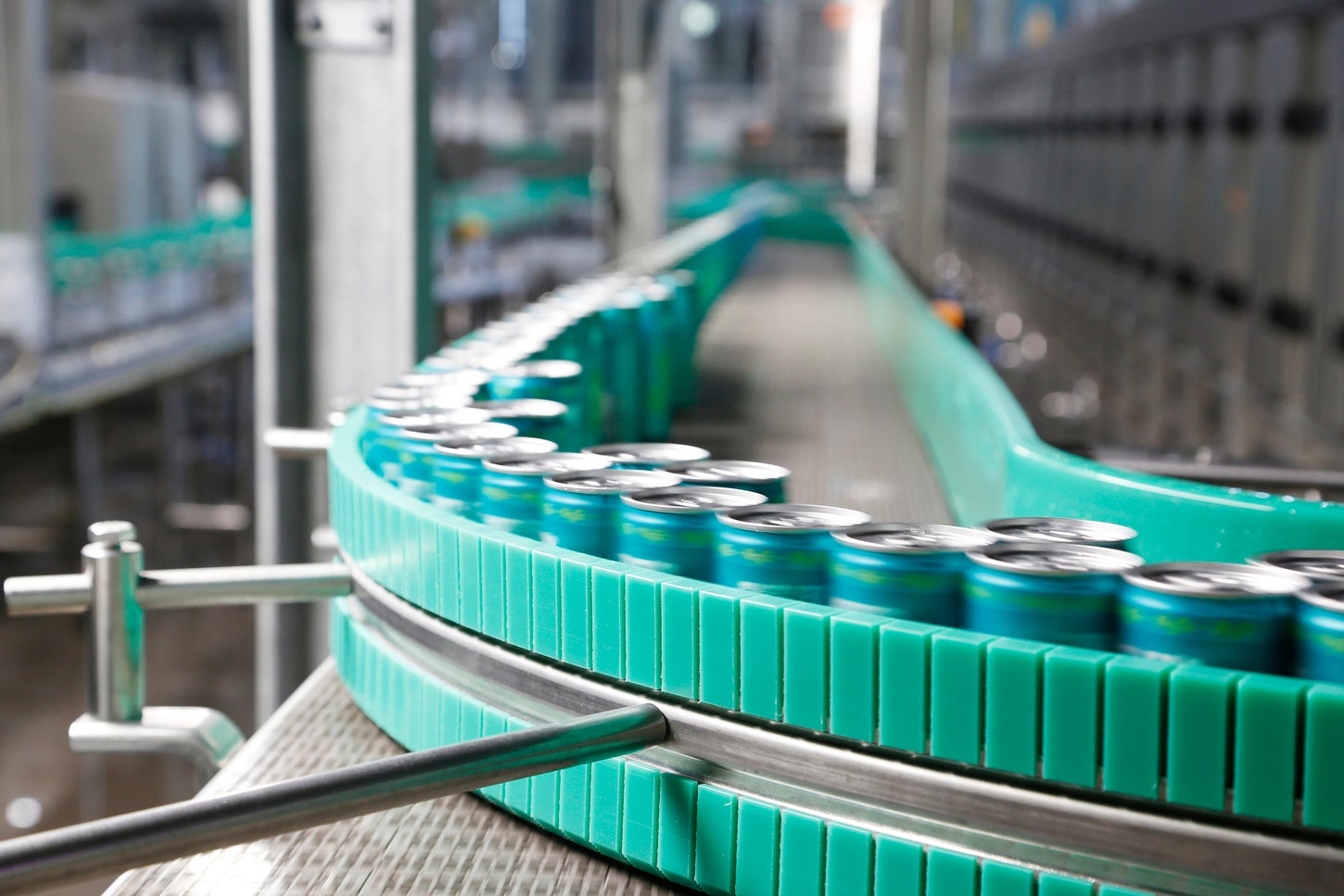 Our bottling facilities are strategically partitioned by beverage types to prevent flavor mixing, ensuring top product quality and pure flavour once your drinks are canned.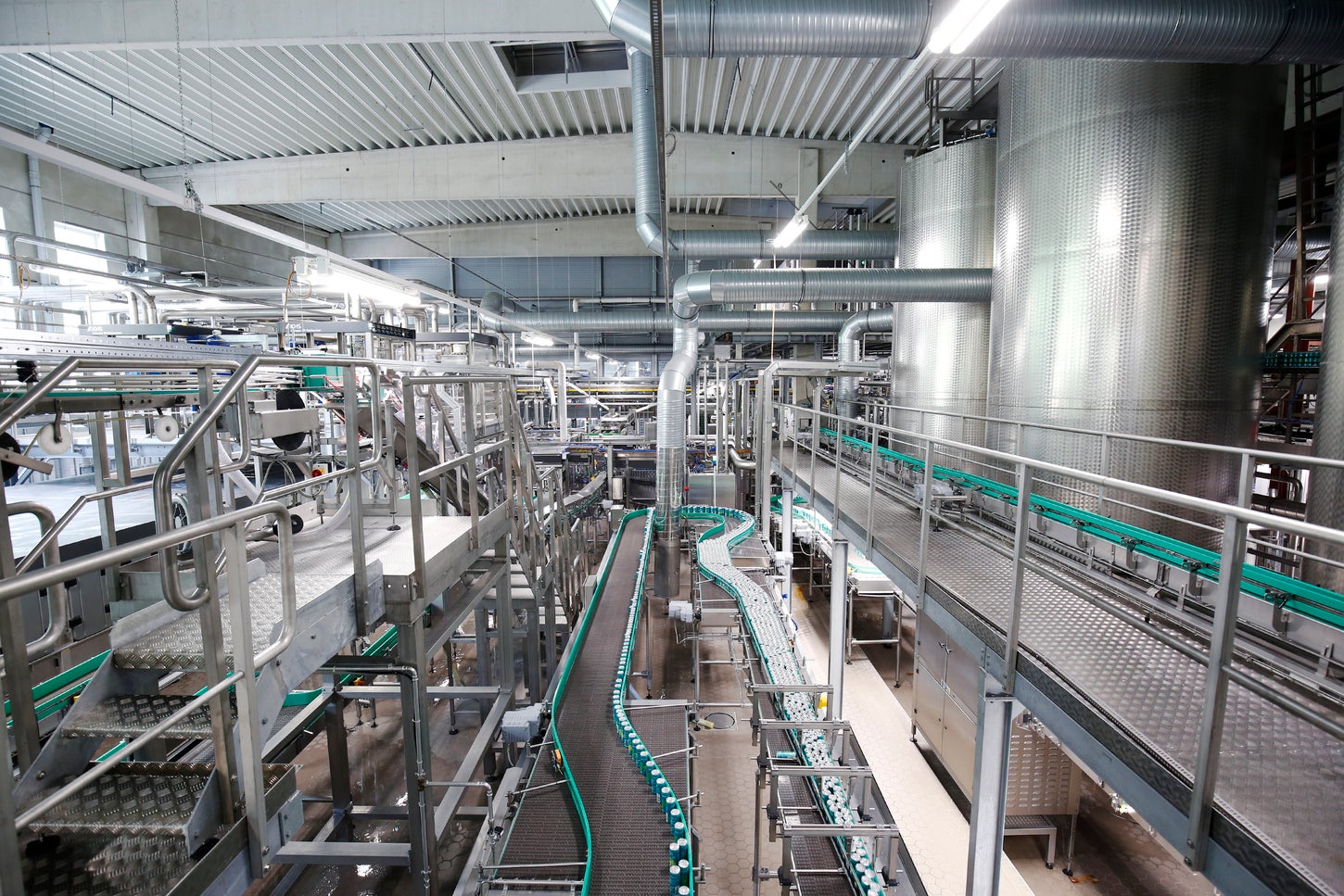 Utilize our digital portal for real-time tracking of can filling and product quality. Rely on us for dependable delivery, ensuring your products reach their destinations punctually.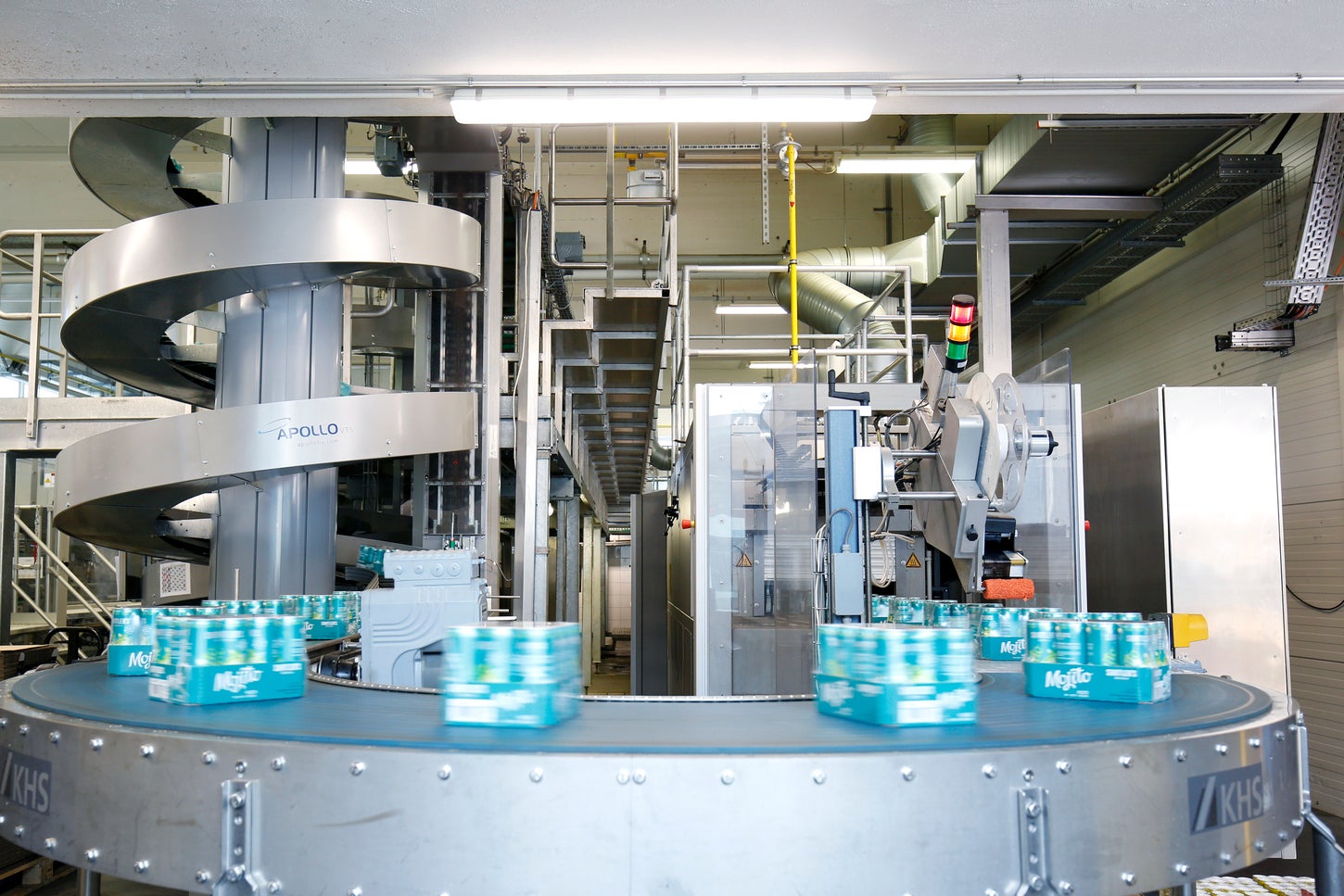 In our modern can filling plants, equipped with cutting-edge technology, we have the capacity to fill up to an impressive 200,000 cans per hour.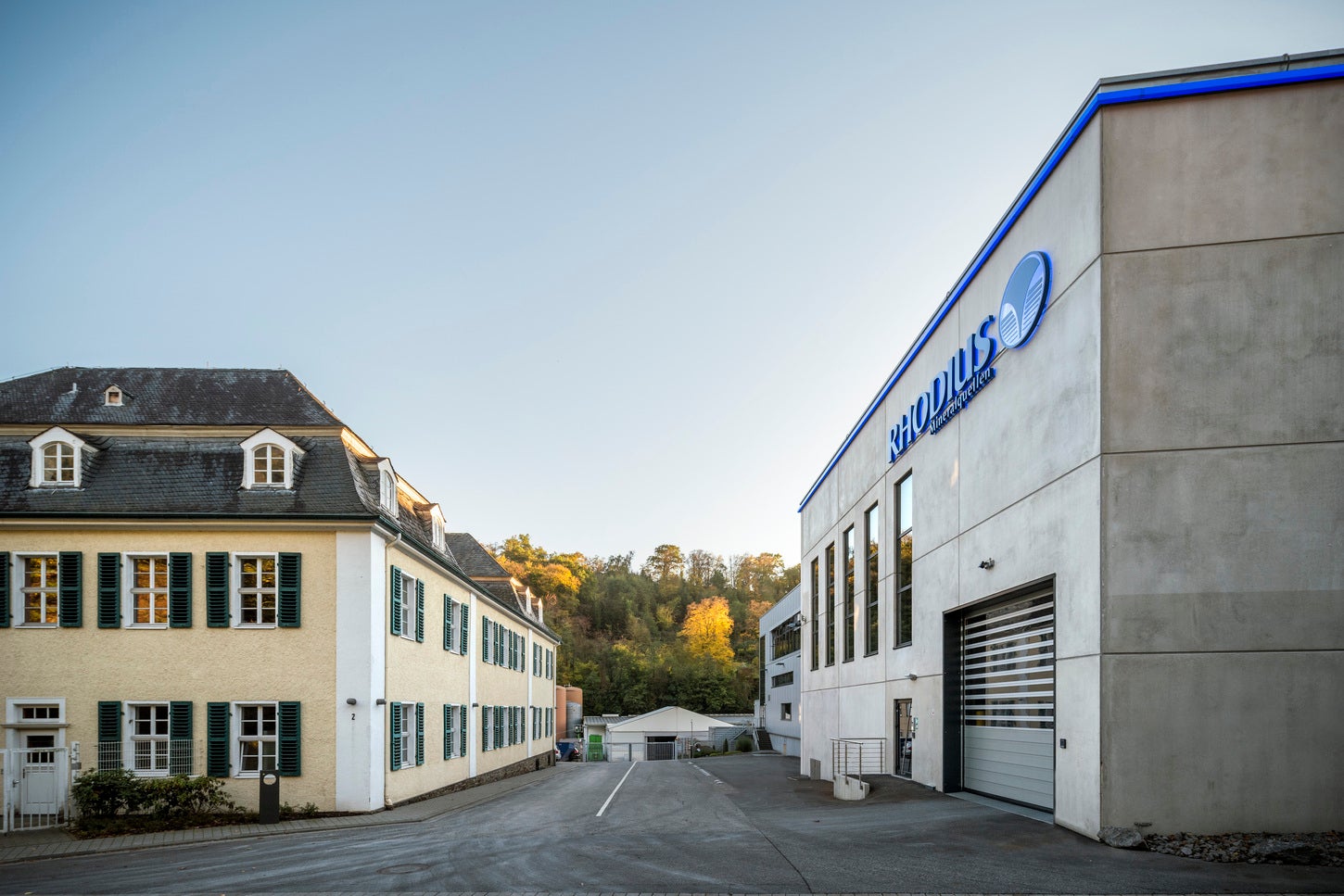 For over five decades, RHODIUS Mineralquellen has been a reliable can-filling partner for renowned beverage companies. Our unwavering commitment to excellence, sustainability, and personalized service has been invaluable to our clients' value chains.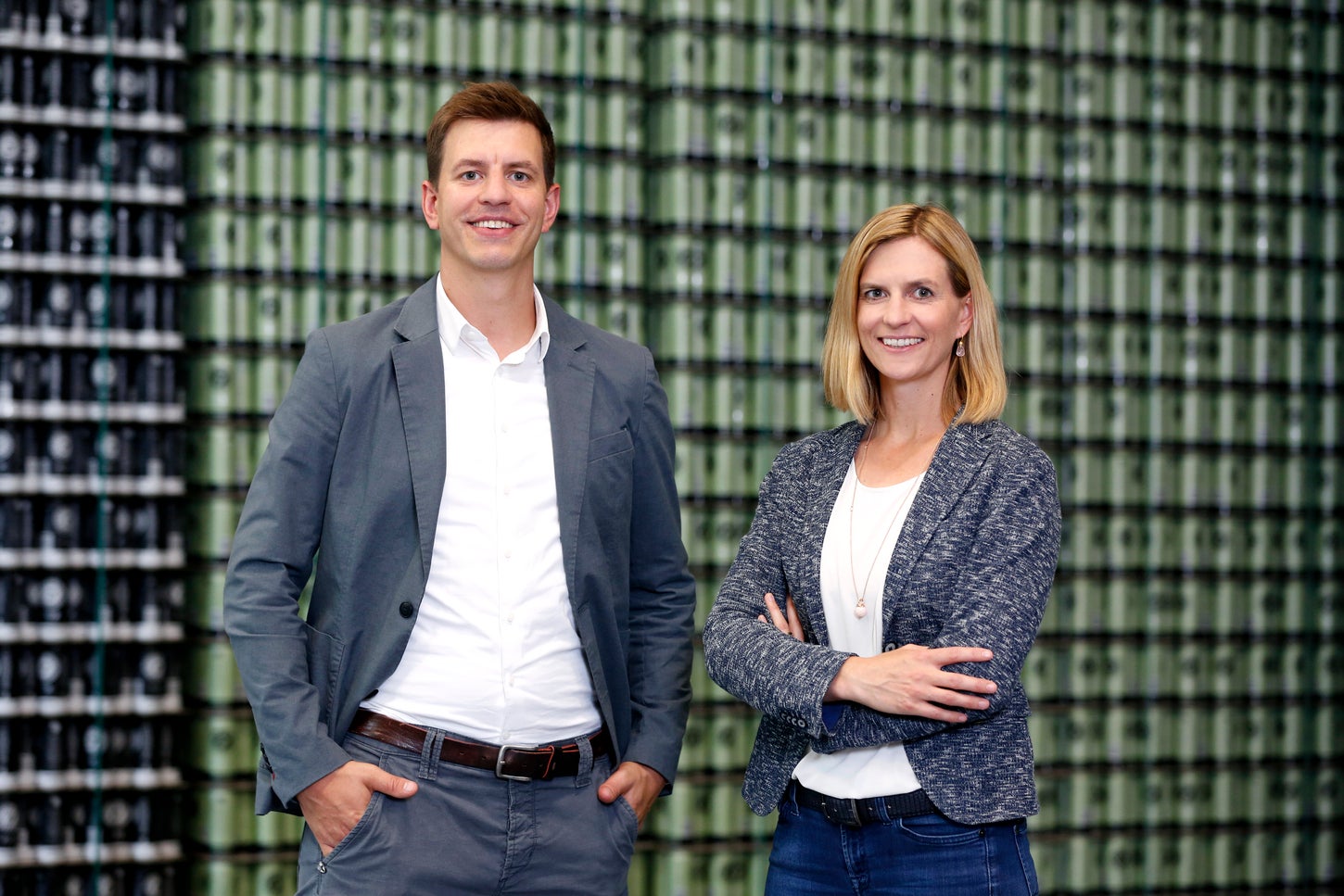 RHODIUS embodies the fusion of tradition and modernity. Established in 1827, this family business, now led by the eighth generation represented by Hannes Tack and his sister Frauke Helf, seamlessly blends time-honoured expertise with contemporary innovation.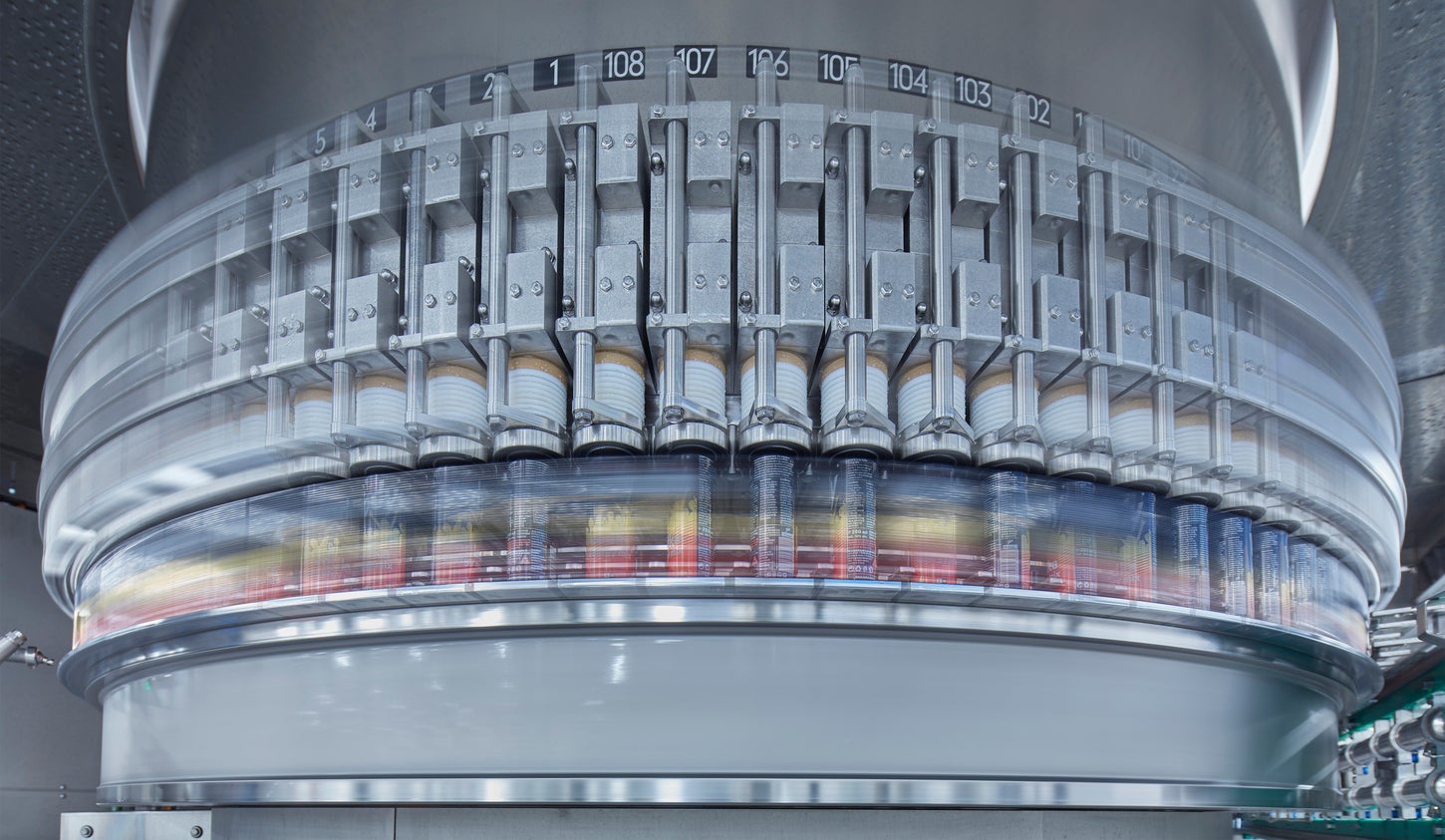 The heart of our can filling line is the filler, which fills your beverages into the can. The variety of beverage types ranges from mineral water and energy drinks to alcoholic ready-to-drink products.
Additionally, our packaging options are tailored to meet your specific needs. We provide a wide variety of packaging solutions, such as cardboard boxes, foil trays, or multipacks, to ensure the protection and integrity of your cans. Our innovative wrap-around cardboard packaging is filled and sealed directly in line with our packaging system, streamlining the process for efficiency.
Sustainability
Sustainability is a core aspect of our commitment to quality and aligns seamlessly with your brand values. When you choose RHODIUS, you're choosing a partner dedicated to environmental responsibility. We proudly produce 100% CO₂-neutral beverages, contributing to a greener future for the planet.
Personalised service for your growth
Our experienced customer consultants don't just see themselves as service providers; they become an integral part of your team. We believe in fostering long-term relationships and are here to support you with tailored solutions and personalised care. From conceptualising the design to delivering the finished products, we are with you every step of the way.
Premium water quality for the highest demands
The foundation of exceptional beverages lies in the quality of the water used. RHODIUS guarantees premium water quality for the highest demands by sourcing treated, absolute pure mineral water from our protected mineral water springs. This ensures that your beverages maintain the highest possible quality standards.
Full transparency throughout the process
We understand the importance of full transparency in the production process. With our digital customer portal, you can track the status of your can filling and monitor product quality in real time. Count on us for high delivery reliability, ensuring that your products reach their intended destinations on schedule.
Investing in the future
RHODIUS has continually invested in cutting-edge technology to stay at the forefront of the beverage industry. Our latest achievement is the installation of a state-of-the-art can-filling line from KHS in 2022. This system boasts an impressive capacity of up to 99,000 cans per hour and offers inline measurements of CO₂, brix, and alcohol levels. It also incorporates automatic pasteurization and energy recovery mechanisms. With an investment exceeding €10m, this filling line sets new industry standards in terms of both process efficiency and technology.
Precise and systematic can filling
We take precision seriously. Our bottling facilities are strategically separated by beverage type to prevent flavour cross-contamination. This meticulous approach guarantees the best product quality and unadulterated flavour once your beverages are sealed in cans. Our integrated filling management system emphasizes the careful handling of raw materials, constant component monitoring, hermetically sealed filling, and precision in can packaging. This system allows for the collection, analysis, evaluation, and monitoring of crucial data, ensuring consistency and quality across the board.
For over 50 years, RHODIUS Mineralquellen has been a trusted partner for many renowned beverage companies. Our dedication to excellence, sustainability, and personalized service has made us an indispensable asset to our clients' value chains. When you choose RHODIUS, you're choosing a can-filling expert committed to elevating your brand and delivering top-notch beverage products to the world. We look forward to being your partner in success.