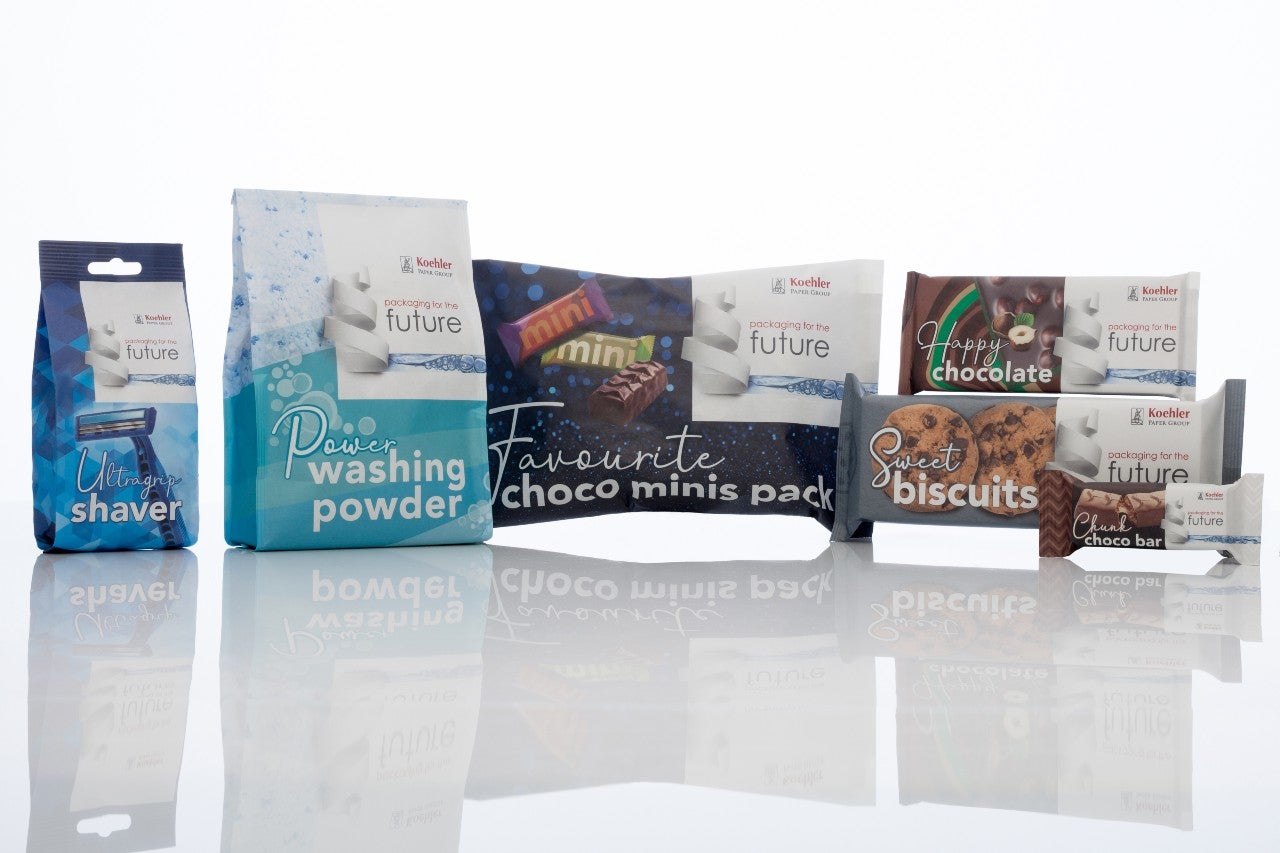 With the new NexFlex® product range, Koehler is making its debut on the market for flexible packaging paper. Reliability, quality and the confidence customers have in the Black Forest-based family business are combined with the vision of an innovative global market leader.
Our range includes a wide spectrum of flexible packaging paper. These include standard coated and uncoated paper products used in composites for pouches, sachets and other applications. The strategic objective is the production of barrier paper that will replace plastic in packaging where this is possible and reasonable.
Our flexible packaging paper is suitable for a variety of end-use applications, which include different packaging for food and non-food applications. What they have in common is the renowned high Koehler quality. These include high-strength properties and excellent dimensional stability as well as a natural white colour without optical brighteners.
Koehler NexCoat® – one-side coated paper
Koehler NexCoat® are one-side coated papers that can be used for a wide range of different applications in the field of flexible packaging. Koehler deliberately offers these without any optical brightening agents, as the natural whiteness conserves resources and the environment. Koehler NexCoat® has excellent dimensional stability, a very smooth printing side and a rough reverse side. Koehler NexCoat® is suitable for direct contact with food.
Koehler NexPure® – uncoated paper
Koehler NexPure® – uncoated paper is the trend for many applications. Consumers want to see and feel sustainability in the packaging products are in. The natural look and feel of paper conveys at a glance that renewable raw materials have been used. With this machine glazed paper, Koehler introduces a new product line to the market: Koehler NexPure®. The paper is suitable for a wide range of applications where the best processing properties should be combined with a natural appearance.
Koehler NexPlus® – sustainable barrier paper
Koehler NexPlus® is the next generation of paper for flexible packaging and offers a sustainable alternative for the packaging industry. With their functional surfaces, Koehler NexPlus® paper offers product protection and can be recycled in the existing paper recycling process. The possible barriers that the paper can have varies from aroma to water vapor and underline the Koehler vision to bring better and more sustainable packaging solutions for all industries to market.