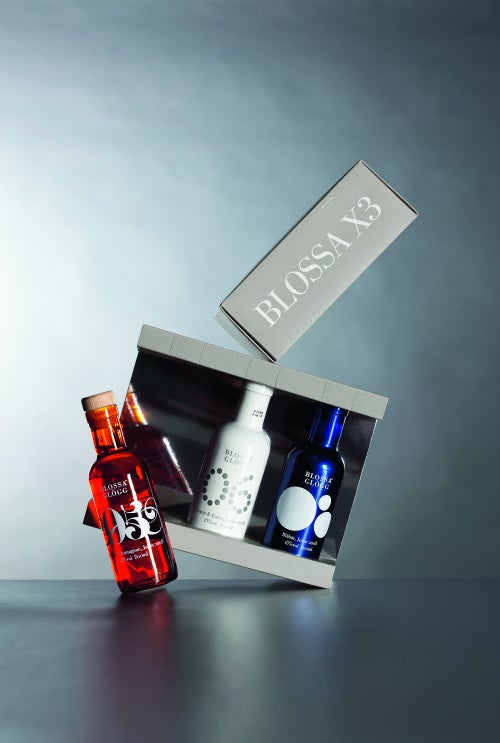 In time for Christmas 2009 created this triple-packaging in partnership with converters Ekmans Jönköping. The packaging is made of Invercote Duo.
---
Invercote Duo is made by back-to-back pasting of triple coated Invercote G and therefore has the same ability to faithfully reproduce the most sophisticated printing images. Alternative versions are available, with e.g. front-to-back pasting to achieve special properties or appearances.
Invercote Duo is especially suitable for display purposes and packaging of heavy or fragile goods. With better efficiencies, package design functionality and print reproduction, it pays to use nature's best paperboard.
Let's raise a toast to the surface
Invercote Duo can be made with any combination or print and reverse sides facing out. Invercote Duo provides the same outstanding print and colour reproduction properties as Invercote GA patented coating formula provides outstanding lightfastness and giving the end products a longer life. Thanks to Invercote Duo's strength, toughness and thickness, it is especially suitable for various display purposes and different types of rigid, exclusive packs.
Invercote Duo can be creased and folded almost endlessly without cracking thanks to its multi-ply construction. This makes it ideal for packaging as well as for folded graphical applications that are opened and closed, over and over again.
Invercote Duo is particularly recommended for packaging of aroma and flavour sensitive products. The pasting glue is taint and odour neutral. Invercote Duo can be extrusion coated to add the barrier functions necessary under extreme conditions, e.g. outdoor displays or foil or film laminated for added sales appeal.
This year's Christmas card from Iggesund Paperboard is an example of extreme complexity. The UK...