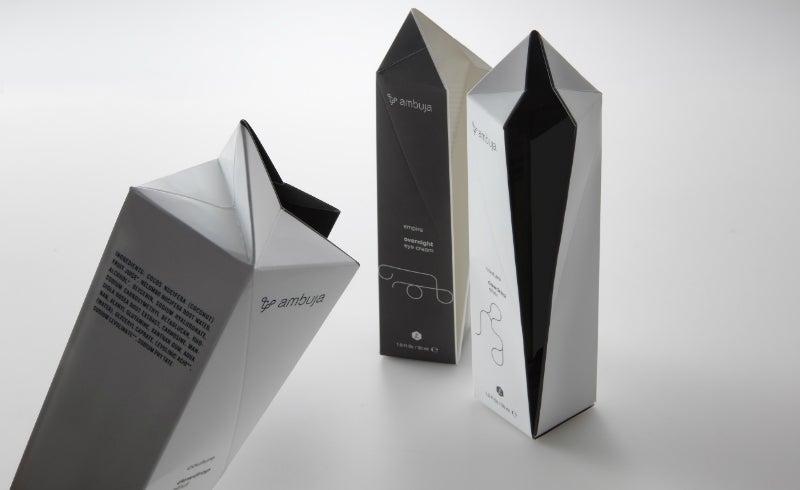 ambuja, winner of the Carton of the Year award at Pro Carton / ECMA 2015. The carton is made by Offsetdruckerei Schwarzach of Invercote G 200 g/m².
---
Invercote G performs superbly in countless applications, helping to create a strong shelf appearance and outstandning consumer appeal. Its smooth print side has been an industry benchmark for many years, and the combination of print quality and natural tactile feel on the reverse side makes it uniquely versatile.
Invercote G has a very smooth surface that is tailored to faithfully reproduce the most sophisticated printed images and fulfil the high demands of flawless foil and film lamination. This surface, combined with Invercote G's excellent structural, design and embossing characteristics make it ideal for the most demanding printing applications. With better production efficiencies, package design functionality and print reproduction, it pays to use nature's best paperboard.
Enjoy both sides of Invercote G
To give customers two distinctly different print options Invercote G now features a light coating on the reverse side in grammages from 220 g/m2 and higher. Whilst enabling a far superior and consistent end print result the reverse side maintains its natural tactile feel. In short, the reverse side now prints like it is coated but feels like it is uncoated.
The printing side is triple coated and the reverse side is single coated, both sides are finished to a matt level. Thanks to its composition of solid bleached primary fibres, Invercote G has a superior strength and toughness compared to board grades that contain mechanical or recycled fibres or single-ply bleached primary fibre board. This strength gives several advantages in carton designing and processing, in packaging operations and in the use of the package itself.
A patented coating formula provides outstanding lightfastness, giving the end products a longer life. In addition to traditional printing techniques, Invercote G is qualified and certified for most digital printing presses on the market today and suitable for digital finishing technology.
This year's Christmas card from Iggesund Paperboard is an example of extreme complexity. The UK...