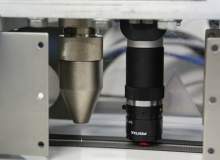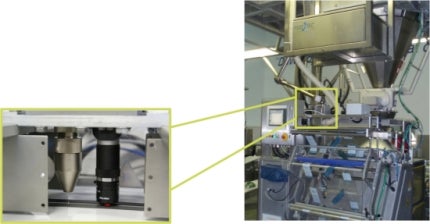 The patented Online Laser Perforation System adapts the film permeability during packing. It is specially developed for integration with vertical or horizontal packaging machines, as well as film converting machines.
The PerfoTec laser can make very small holes of down to 55mi-60mi diameter. This is achieved by a special laser beam equaliser. With this instrument very small micro perforations can be made with the highest consistency. This is especially important for salads and ready meal salads, because of the low respiration of these products.
It is very important for the laser system to be extremely reliable. Production conditions can be tough. The PerfoTec system is developed with these conditions in mind and is able to work reliably in wet, cold and dusty environments.
The PerfoTec Online Laser Perforation System has an integrated camera to inspect each hole, for quality-control purposes and to control the oxygen transmission rate (OTR) of each pack. If necessary the laser is automatically adjusted 'on the fly' to balance out any variation in film thickness.
The camera is located directly behind the laser perforation head and checks each perforation in the film. The holes are analysed for diameter and shape. The accuracy is 4mi and the maximum speed is 100 analyses per second. If there is a repetition of missing holes, the packaging machine can be stopped automatically. This way, the system guarantees that all your packages have the same exact required number of perforations.