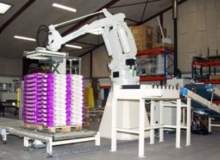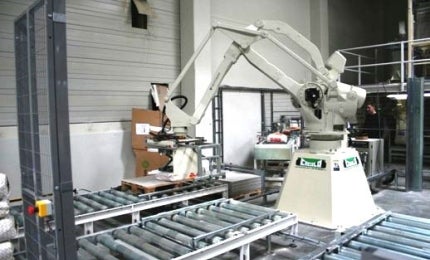 Ehcolo supplies robotic systems; based on our years of experience with our own manufactured gantry robots, we manufacture and supply pick-up units and peripheral equipment, such as conveyors.
We supply tailor-made solutions for palletising and de-palletising boxes and bags. We also supply 'place and operate' robot cells, which have low investment. Operation is designed so that palletising can continue on one pallet while the other full pallet is changed.
We have also developed a new interface with pallet pattern automatic set-up and a considerably simplified interface, making life very easy for operators.