Ehcolo supplies complete turnkey packing lines. With 25 years of experience, we manufacture and supply different types of top-quality bagging machines, palletisers, stretch wrappers and hood stretchers.
Bagging machines, palletisers, stretch wrappers and hood stretchers
Ehcolo designs and manufactures palletisers for all industries that require automatic bag and box handling.
Our machines are as fully automatic as possible but remain simple, in order to ensure that operators can use them easily and that downtime is reduced to almost zero. We offer as standard a two-year warranty on all parts, representing our commitment to customers and the quality of our materials.
Energy-saving palletisers
Our palletisers have capacities up to 3,000 bags per hour and have a unique energy-saving technology; if a motor in the machine brakes/stops, the braking energy is re-used by the other running motors. This results in an energy saving of up to 20%. Ehcolo's are the only palletisers on the world market with this technology.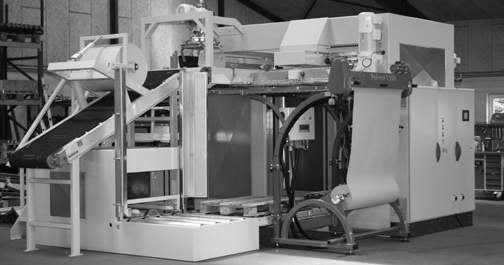 Palletising.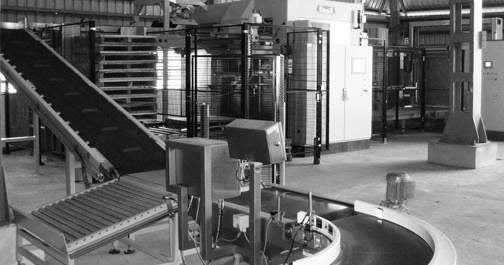 Turnkey solutions.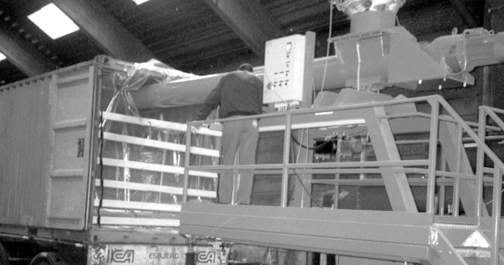 Container loading.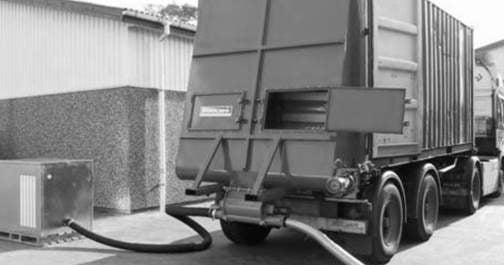 Container unloading.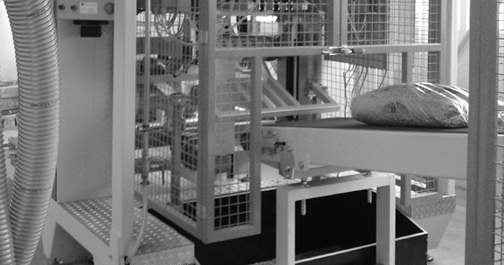 Bagging machines.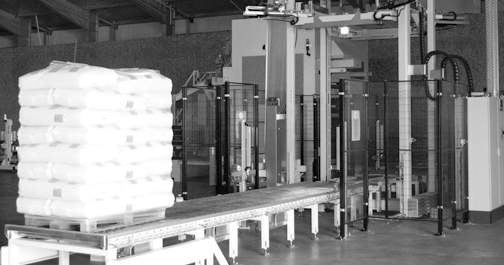 Hood stretchers.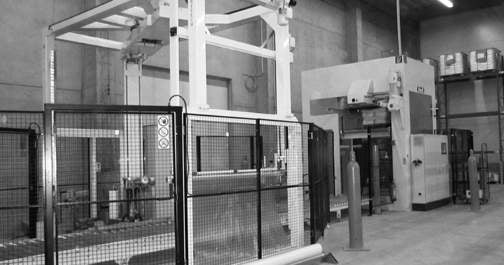 Stretch wrappers.
Servo-controlled palletising machines
Another feature unique to Ehcolo palletisers is full servo control of all motors. Furthermore, our positioning motors are equipped with absolute encoders, which facilitate immediate start-up after a power (or other) failure, providing 100% efficiency.
Remote-controlled palletising machines
As standard, we supply our machines with a VPN router, which makes it possible for us and customers to access the controls remotely, thus minimising downtime caused by operator errors. Just connect to your network and we do the rest. IP cameras can also be supplied for full visual remote control.
Customised palletising systems
As well as our standard machines, we supply tailor-made systems, so if you cannot find the machine you are looking for, please do not hesitate to contact us.
Container loading and unloading systems
We are also highly experienced in manufacturing and supplying bulk container loaders and bulk container unloading systems. Ehcolo also produces systems for loading bags in ship containers without pallets.
About Ehcolo
Founded in 1987, Ehcolo is known for its innovative machines and advanced technology, supported by our skilled employees with strong technical knowledge and dedicated craftsmanship.
Ehcolo is located in the south-western part of Denmark, not far from the German border and close to the international airport of Billund, which is where Legoland is situated; visit us and bring your kids along!