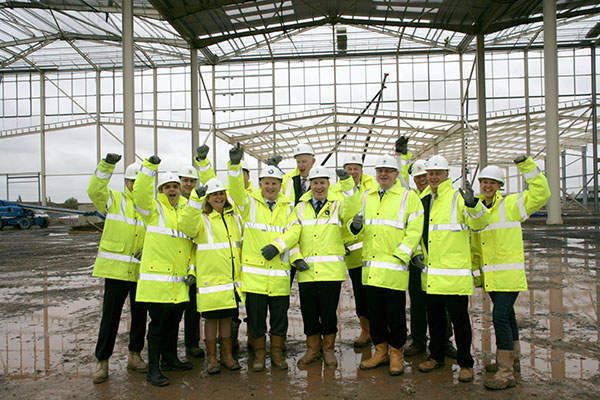 AG Barr's new facility is located at Magna Park in Milton Keynes, UK.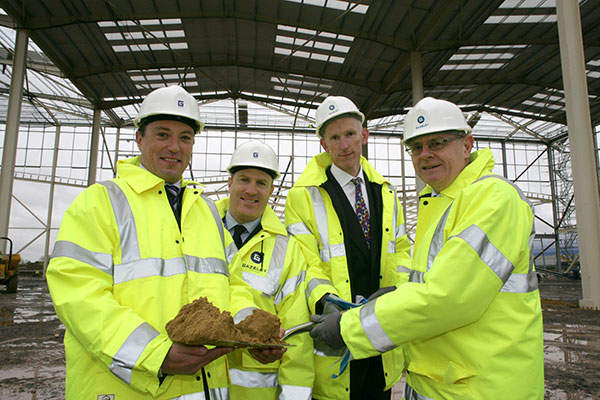 The first phase of construction of the Milton Keynes plant was completed in 2013.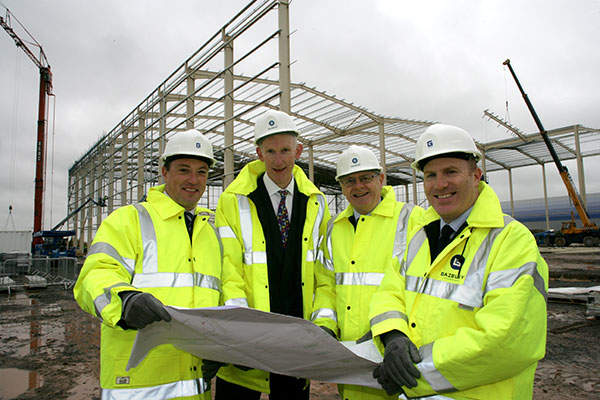 The new plant provides employment opportunities in the UK.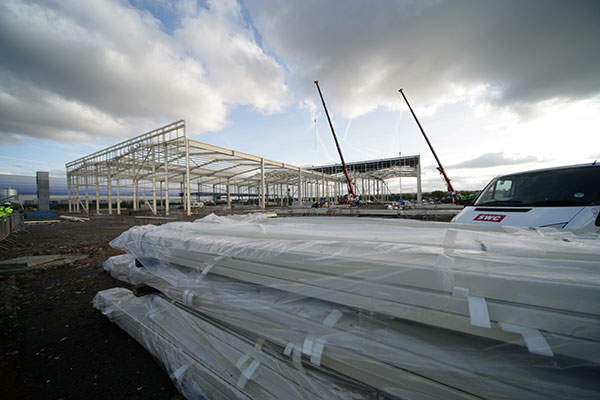 The framework for the 265,000ft² facility being constructed.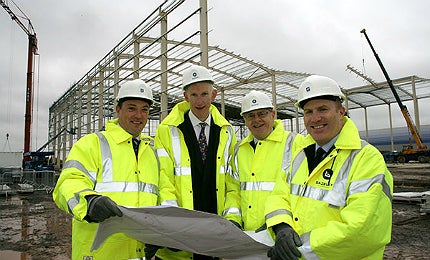 UK drinks producer and manufacturer AG Barr constructed a new bottle manufacturing and warehouse facility in Milton Keynes' Magna Park. Construction of the £41m ($65.4m) facility is the single largest investment made by AG Barr outside of Scotland.
The first phase of the project was completed in April 2013. The facility started initial production in July 2013 and became fully operational in the first half of 2015. The plant employs approximately 100 people.
Magna Park site choice
"AG Barr and Britvic announced their plans to merge and form one new company, called Barr Britvic Soft Drinks, but the deal was abandoned."
The new facility was built at the 210-acre Magna Park, which is a warehouse and distribution park developed by Gazeley.
The site is specifically designed to serve the distribution and production needs of companies. Several major companies, including John Lewis and River Island, have already located their operations in the park.
AG Barr chose the site as it provides easy access to the M1 motorway. It also supports the company's plans to expand its customer base outside of Scotland.
The company already operates three can manufacturing plants within a 30-mile radius of Milton Keynes. It also has strong presence in the north of the UK, with a facility in Cumbernauld.
Design of the Milton Keynes-based facility
The facility is located on a 12.7-acre site and has a built-up area of 265,000ft². It includes 95,325ft² (8,856m²) of production area, and 129,909ft² (12,069m²) of warehouse and distribution space. The production and warehouse space includes 31,280ft² (2,906m²) of space for future expansions.
Other infrastructure includes 25,317ft² (2,352m²) of office space, external storage containers, carbon dioxide and sugar tanks, and other enclosed plant areas.
Can and bottle production rates
The facility fills and annually packs 400 million cans and 200 million bottles. It is initially used for canning, with a plastic bottle line scheduled to be added later.
AG Barr's can and PET production capacity is expected to increase by 40% by 2015 with the construction of the facility. Major drinks produced at the plant include Irn-Bru and Rubicon.
Irn-Bru is considered to be Scotland's national drink, while Rubicon is one of the leading brands in the exotic juice category. In 2011, the company's sales increased by 6.6% to £237m ($378m).
Construction of AG Barr's manufacturing plant
The facility was built using Gazeley's award-winning G.Track delivery system. G.Track enables construction to be completed in less than 11 weeks. It helped with customising the construction of large-scale buildings and delivering them on time and budget.
Construction works on the outer steel frame of the building were carried out in November 2012. AG Barr fitted out the facility after the completion of framework.
Contractors involved
DioMet Sheffield was contracted to manufacture and supply 150m of stainless-steel handrails, galvanised dock-support levellers and dock staircases, mesh screening, bollards, stainless-steel staircase and other equipment.
The main contractor of the project is Simons Construction. Chetwoods Architects provided architectural services for the project.
AG Barr and Britvic merger details
In September 2012, AG Barr and Britvic announced their plans to merge and form Barr Britvic Soft Drinks, a single new company.
However, the proposed merger between the two companies was abandoned in July 2013.
---
Related content
---
Britvic Soft Drinks, one of the largest soft drinks packaging companies in the UK, expanded its packaging operations at its Rugby, UK, facility in the third quarter of 2004.
In February 2011, Nampak Plastics inaugurated its new bottle-in-plant facility built with an investment of £3.2m.
Nestlé Waters UK unveiled a new water bottling and warehouse facility at Waterswallows in Buxton, UK, in November 2011.
---