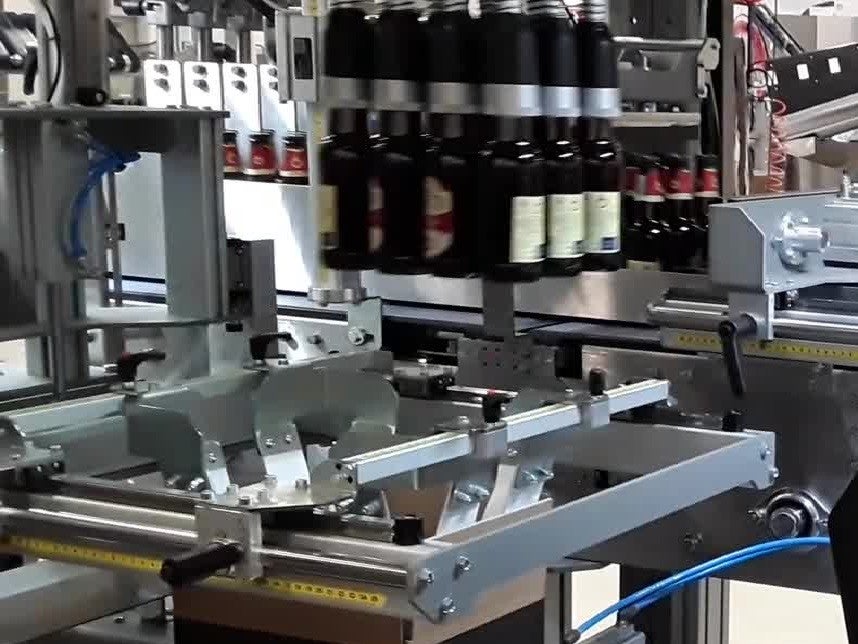 Pick & place case packers from ACP series are suitable for packing a wide range of products, such as glass, metal, plastic, cardboard containers, briks and rigid bags in American cases (RSC) with a production speed up to 20 packs per minute. The cases can be sealed by means of hot melt glue (G models) or tape (S models).
ACP packers are characterized by an alternating packaging process with pick and place system, during which the product is protected from hits or shocks.
Format changeover is quick and easy: by changing the grippers, it is possible to go from one format to another and from one product type to another.
These packers are ultra-compact and the cardboard magazine is external to the machine, with an easy and ergonomic loading of pre-folded blanks.