SMI designs and manufactures bottling lines and automatic packaging machines for a wide range of products, including food, beverage, household cleaning, personal hygiene, chemical and pharmaceutical.
With the ability to meet production requirements up to 36,800 bottles per hour, the flexibility and compactness of SMI solutions makes them suitable for a broad target group, ranging from medium-sized bottling companies to multinational corporations.
Industry 4.0-compliant bottling and packaging solutions
All SMI solutions are characterised by a high technological content that allows customers to increase plant efficiency and improve productivity levels.
In addition, all machines are equipped with smart digital devices that permit the user to monitor in real time the machine parameters, analyse and change production flows, optimise the use of resources, run self-diagnostic tests for troubleshooting in cases of faults or anomalies, and receive warnings if maintenance or repairs are needed.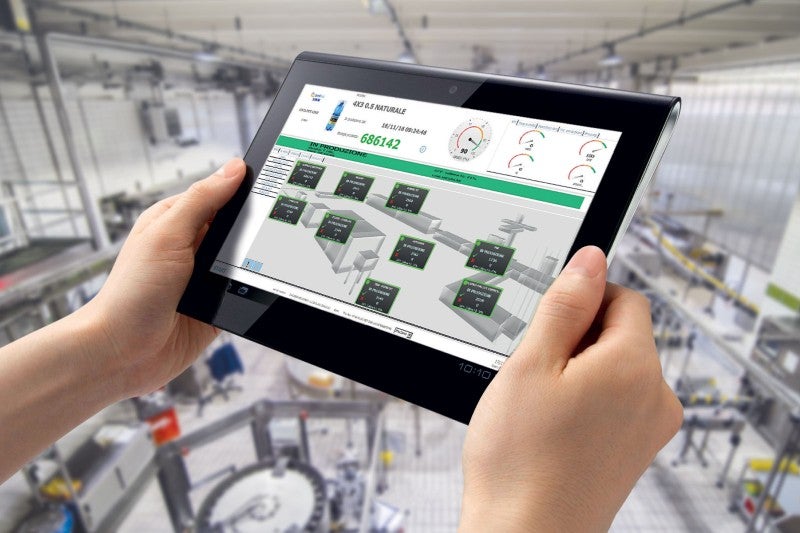 SMI's complete lines are equipped with cutting-edge control systems, in compliance with Industry 4.0.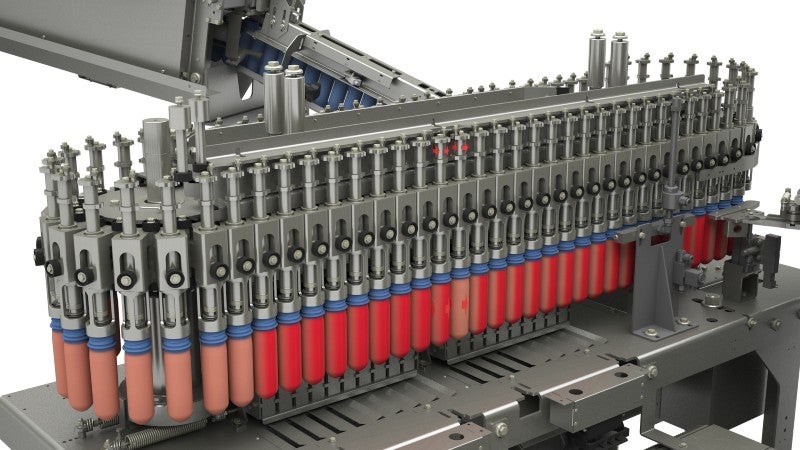 SMI stretch-blow moulders are an ideal solution for manufacturing plastic containers of different capacities and shapes.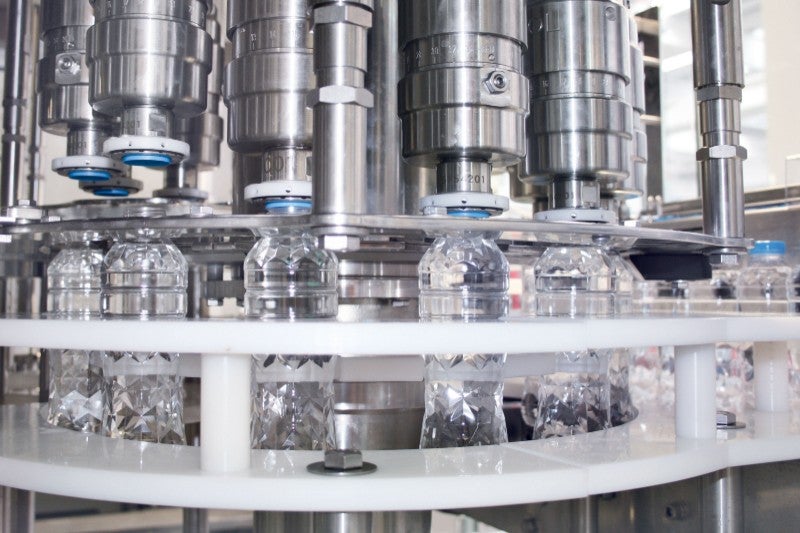 ECOBLOC® ERGON series combines the stretch-blow moulding, filling and capping functions into a single module.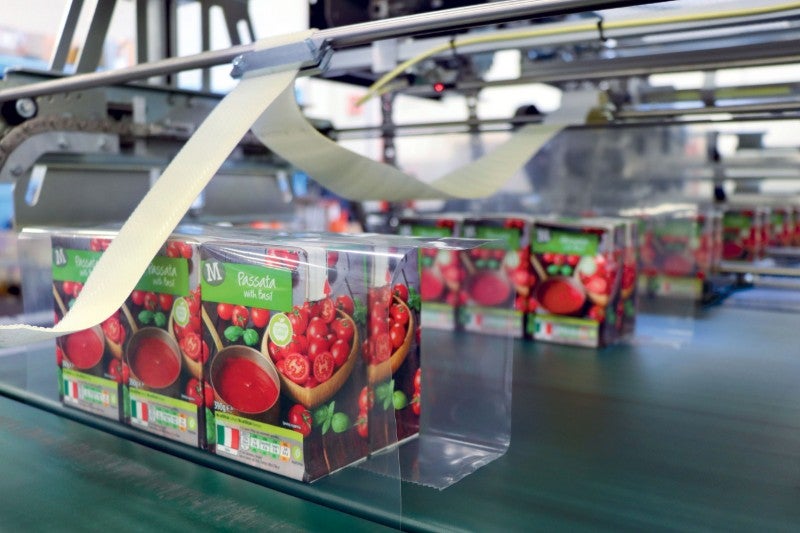 SMI packaging solutions are extremely flexible and suitable for a wide range of products and sectors.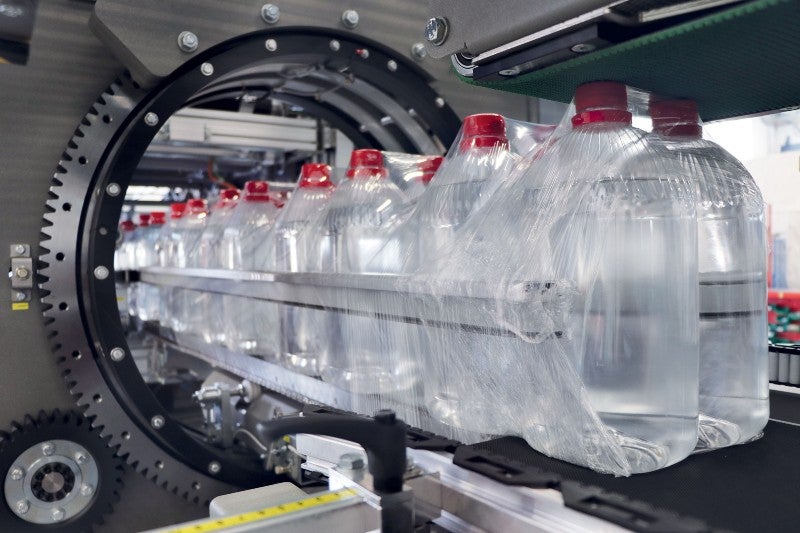 Stretch film packers stand out for their low energy consumption, since they are not equipped with a heating tunnel.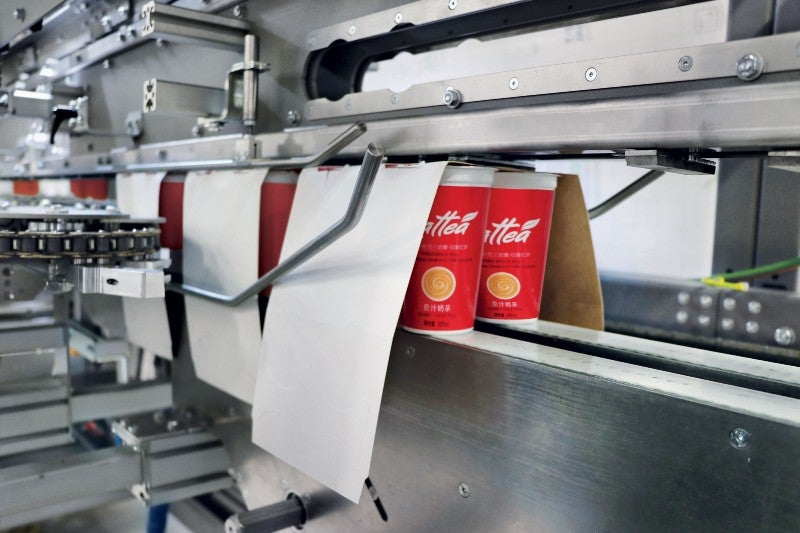 With additional devices, SMI packaging solutions can pack containers with different shapes, including conical jars.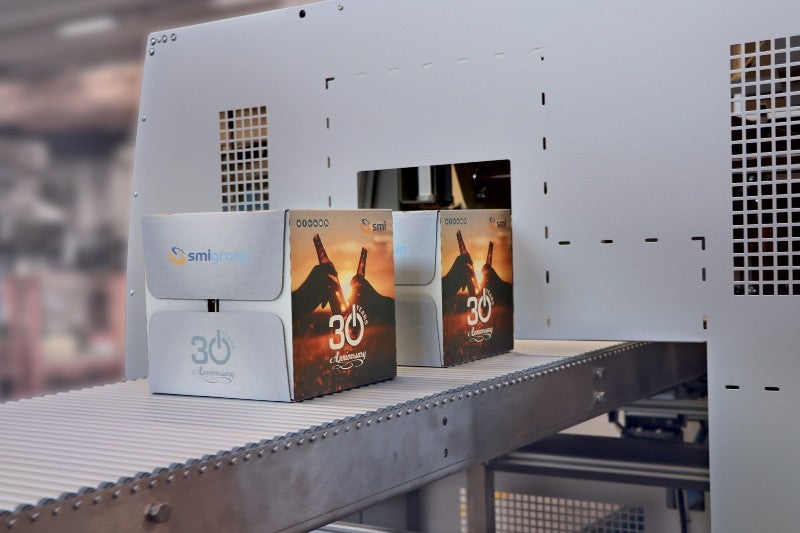 SMI packaging solutions allow companies to preserve the integrity of their products and, at the same time, create captivating packs.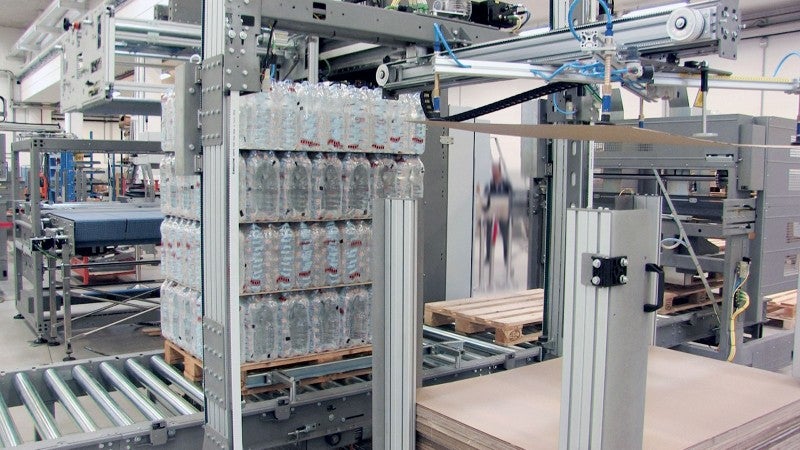 SMI palletizers enable operators to increase plant production efficiency and reduce their workload.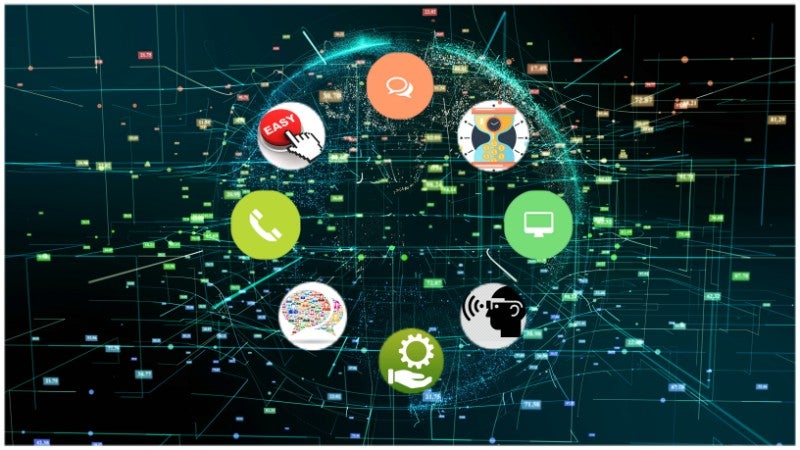 SMI provides customers all over the world with smart services aimed at making assistance easier and quicker.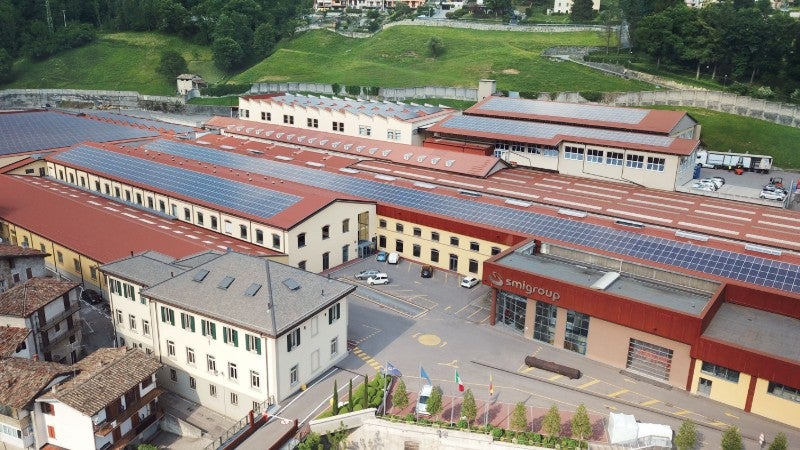 SMI headquarters show the attention paid by the company to environmental issues.
Customised solutions for the bottling and packaging sector
Customer requirements represent the starting point of every SMI project. After analysing them, a feasibility study is carried out and a proposal is made to the customer.
This approach allows SMI to design and manufacture customised solutions that are able to fully meet the customers' requirements and that combine the company's 30-year experience in the bottling and packaging industry with its cutting-edge solutions in this field, in compliance with Internet of Things (IoT) principles.
Rotary blow moulding machines
SMI stretch-blow moulders are suitable for PET containers up to 10l and have a production capacity of up to 36,800 bottles per hour.
They are available in a stand-alone and ECOBLOC® version, which is combined with an electronic filler and a rotary capper in a single module and can work with the following products: still and carbonated water, fresh milk, juices, edible oil, vinegar, CSD, and detergents.
Advantages of the machines include:
• Ultra-compact frame, allowing for installation even in small plants
• Easy and quick format changeover
• Efficiency, guaranteed by the use of high-efficiency IR lamps for the preform heating and a double-stage air recovery system
• Easy and safe cleaning and maintenance operations due to slightly rounded safety doors
Flexible secondary packaging machines
SMI packers, suitable for production speeds up to 450 packs per minute, include:
• Film shrink wrappers
• Stretch film packers
• Tray packers
• Wrap-around case packers
• Pick and place case packers
• Cardboard multipack sleevers
• Combined packers
All machines feature a compact modular design, meaning that, since mechanical and electronic components are interchangeable, machine downtime is reduced and the use of spare parts in stock can be optimised.
Due to the slightly rounded safety doors that all packers are equipped with, maintenance operations are made easier and safer.
Another key feature of SMI packers is the high degree of customisation that can be achieved for the final pack using additional devices. This additional equipment, together with the flexibility of the packers, enables the machine to meet a wide range of current and future customer needs.
Smart automatic palletizing systems
Suitable for production speeds up to 140 packs per minute, SMI palletizers are an ideal solution for optimising end-of-line operations in several sectors, including food, beverage, detergents, chemicals and pharmaceuticals.
Composed of a single column system on two Cartesian axes, all SMI palletizers can easily adapt to every customer need, since different modules can be combined in a customised way, allowing production processes to be personalised.
Palletizer management is easy and intuitive, and the operator workload is considerably reduced. Efficiency and easy control are also combined with energy saving, as all palletizers supplied by SMI are equipped with ICOS motors that reduce their environmental impact and energy costs.
SMI after-sales services
The efficiency of SMI machines is combined with quick and easy after-sales services, both online and on-site. Through this, SMI provides its customers around the world with the best possible support.
Online services, including communication by chat, phone and support request form, have recently been renewed with the introduction of AR smart glasses, which allow the SMI help desk to give customers audio-visual assistance to solve problems more easily and quickly.
On-site support is quickly provided worldwide due to the positioning of several branches that permit SMI to be closer to its customers and further strengthen its global presence.
The SMI team will be glad to answer any question you may have. Please fill out the enquiry form to get in touch.