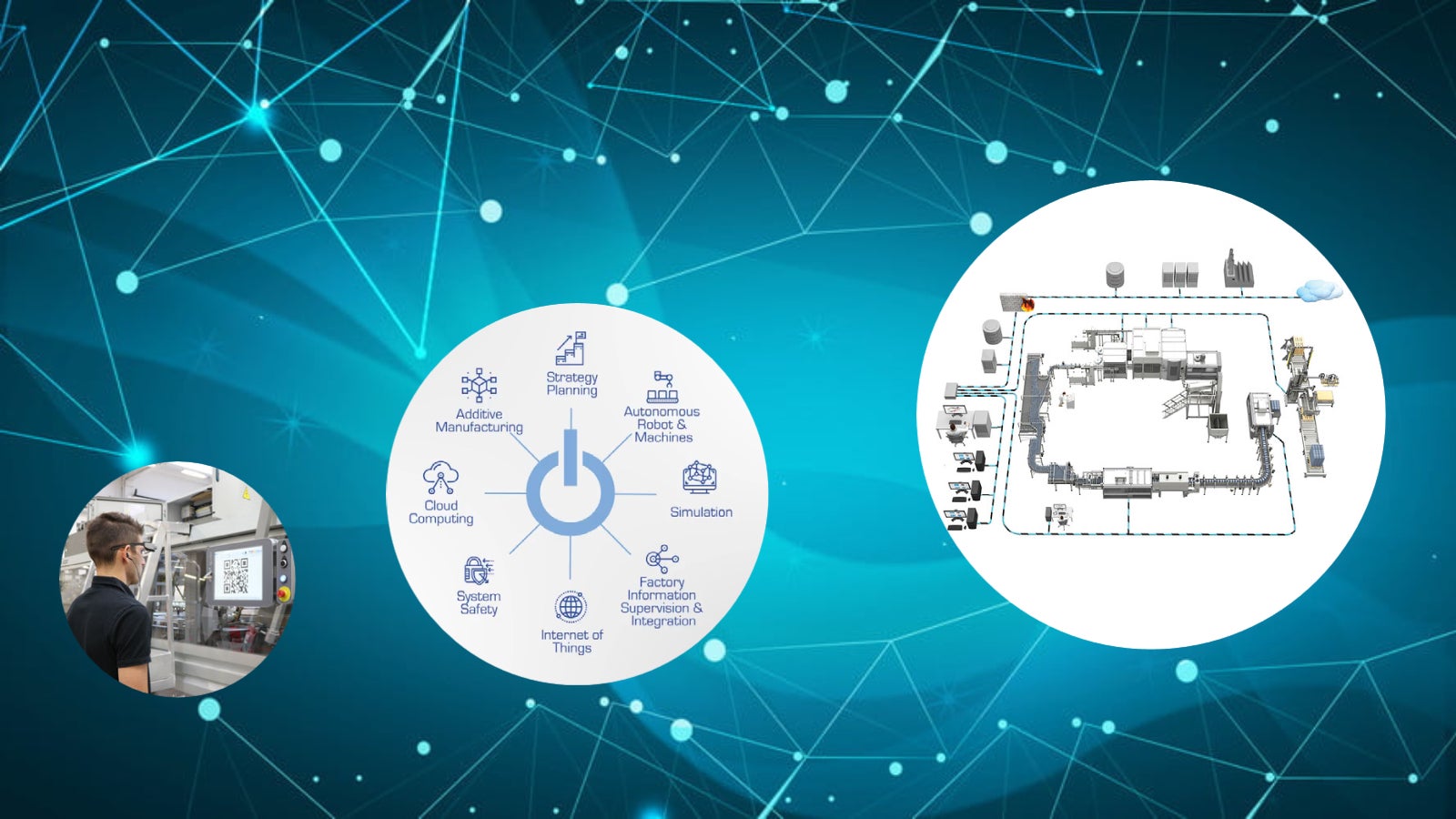 Packaging: responsive, functional and appealing
New trends, external events, new care and awareness: these are just some of the elements that are strictly related to the emergence of new consumer habits.
The speed of this evolution has become increasingly high and now more than ever everyone has to be ready to change.
This is also valid for FMCG companies that have to constantly renew themselves, providing customers with products that meet their needs and that at the same time have an additional value that will allow them to distinguish themselves from their competitors.
In this process, packaging plays a key role: first impressions count and in this regard packaging acts as a real marketing tool, conveying messages and drawing the buyer's attention.
In addition to the so-called 'aesthetic function', packaging most definitely has to be functional.
The graphics and practical function of packaging can be easily met when production plants are equipped with innovative and flexible solutions such as those supplied by SMI.
SMI complete lines: efficiency and flexibility
SMI designs complete bottling and packaging lines, characterised by their high performance, optimised versatility and TCO, that are suitable for several sectors, including the food, beverage, detergent, personal hygiene, chemical and pharmaceutical industries. These solutions can be used to bottle flat and carbonated beverages and liquid products in rPET / PET containers from 0.10l to 10l, with an output capacity up to 36,800 bottles per hour.
SMI proposals in terms of turnkey systems range from complete cost-saving and compact lines to complex and articulated solutions, with several intermediate products that can satisfy any present and future requirement in terms of production speed, product to be packed, level of automation and environmental conditions.
Customer-oriented and smart solutions
The starting point of every project of line is represented by an accurate analysis of the customer's needs, coming out of sales and technical meetings between the customer and SMI engineers.
"In order to obtain the maximum operational flexibility, cutting-edge technology plays a central role."
Furthermore, during the first stages an accurate analysis of product accumulation, distribution and conveyance dynamics is carried out in order to ensure a smooth and constant production flow and maximum operational flexibility.
In order to obtain the maximum operational flexibility, cutting-edge technology plays a central role; an advanced automation and control system in compliance with Industry 4.0 technology and sophisticated sensors distributed all along the bottling line (IoT architecture) enable businesses to achieve high machine yields during the whole manufacturing process. Moreover, highly automated equipment permits operators to optimise the use of raw materials, workforce and energy resources, thus improving the environmental and social compatibility of the solutions proposed.
IoT technology allows the operating data, for all the equipment in a production facility, to be recorded and analyzed on a single management and control platform, thus providing a real-time continuous monitoring of industrial plant efficiency and the ability to intervene remotely at every decentralised system point, in the event of anomalies or problems.
In more detail, information can be collected in real time both from an aggregate point of view (production volume, mean production time, consumption, inventories and stocks) and from each single machine. Self-diagnostic tests are run to detect and resolve faults or anomalies and alert an operator on the need for maintenance or repair. All this aims at introducing corrective actions, planning maintenance and improving the production cycle.
With this approach, it is possible to provide customers with solutions that stand out for process efficiency, cost reduction, energy saving and a perfect combination between process customisation and automation.
In order to enhance the efficiency of a smart solution, after-sales services are a central element. SMI customers can count on a widespread and reliable help desk department that takes care worldwide of the installation and the maintenance of SMI complete lines.
Smart services: augmented reality glasses
An example of SMI's integration between smart products and smart services is represented by one of the latest tools introduced: AR smart glasses, featuring audio-visual assistance, that allows SMI technicians to guide the machine operators and help them solve problems.
This tool makes support easier, quicker and smarter, as what the operator is seeing is displayed in real time on the computer screen of the SMI help desk technician; therefore troubleshooting is significantly improved.
Augmented reality glasses offer several advantages for SMI customers:
As audiovisual support is performed, the operator doesn't need to send emails with large files to receive assistance;
The fact that SMI technicians can access real-time images and videos of what the operator is seeing enables them to perform a guided troubleshooting process and to solve problems more easily and quickly;
SMI help desk can send specific documentation to the operator's glasses, by making the communication between SMI and the customer easier;
This system allows to reduce physical distance and cut on on-site intervention costs;
Machine downtime is reduced, with great advantages for customers in terms of time saved and productivity level.
AR Smart Glasses have allowed SMI to stay closer to the customer in a period characterised by travel restrictions and limited social contacts and have played a key role in customer support as they have enabled SMI to solve problems and even to install some machines remotely.
Being smart is a process in constant evolution that imposes continuous innovation, with the awareness that new products and new services will have to keep going hand in hand.
SMI is a concrete example of the search for the perfect combination between the two and will keep working on smart concepts for a smarter future.