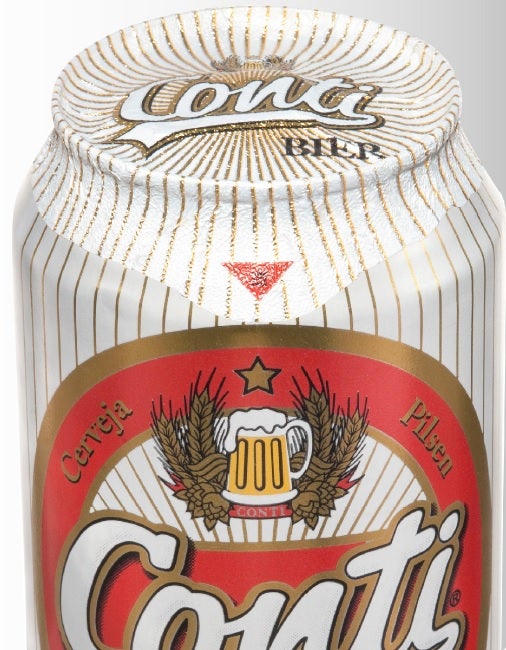 SmartTop labels are designed to maximise branding and messaging. They can be customised with a variety of effects and embossing patterns. SmartTop labels provide protection against dust and germs and are fully recyclable.
A standalone machine or add-on unit applies an aluminum label to the top of the can, providing a marketing vehicle that doubles as a sanitary protection.
Product benefits:
Increase sales with your existing can designs. SmartTop labels are an eye-catching tool for promotions, special events, relaunches and more:
Foil adapts perfectly to the can's shape and advanced embossing minimises pore formation
Additional branding space
Protects against dust and germs
Twist to open with resealable closure
Completely recyclable
Operational advantages:
The label is applied using the well-established labelling technology of Krones:
High-labelling precision
Space saving operations
Apply up to 60,000 labels cans per hour
The 0.013mm foil specifications has a proven track-record
Product highlights:
Designs reproduced in up to 11 colours
Various embossing patterns
Thermosensitive inks
Watermark or luminous effects
Printing on reverse face for competitions, etc
Print a variety of designs within each campaign
Special coating for better lid adhesion and enhanced resistance to ice water
Thin Film Electronics ASA, a global leader in printed electronics and smart systems, has announced...
Constantia Flexibles and The Coca-Cola Company have been recognised for one of the top five...