TR4: Quick-Changeover Heavy-Duty Dual-Shaft Slitter Rewinder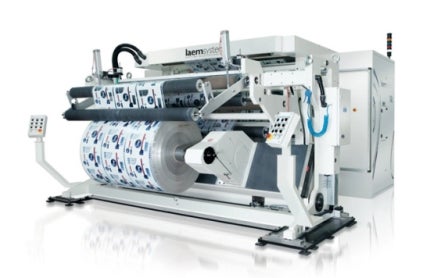 The TR4 dual-shaft slitter rewinder has the same structural and functional characteristics as the TR2, with the addition of automatic changeover of finished rolls, making it well-suited to converters who seek high productivity rates without sacrificing quality.
This roll change system minimises manual work thanks to the TR4's uninterrupted production. It also allows integrated auxiliary pieces, including:
Splicing table
Video camera
Micro-perforation and laser scribing (treated side of the web always in view to the operator at all points of the process)
Welcome to the future of converting integration and automation, the intelligent factory.