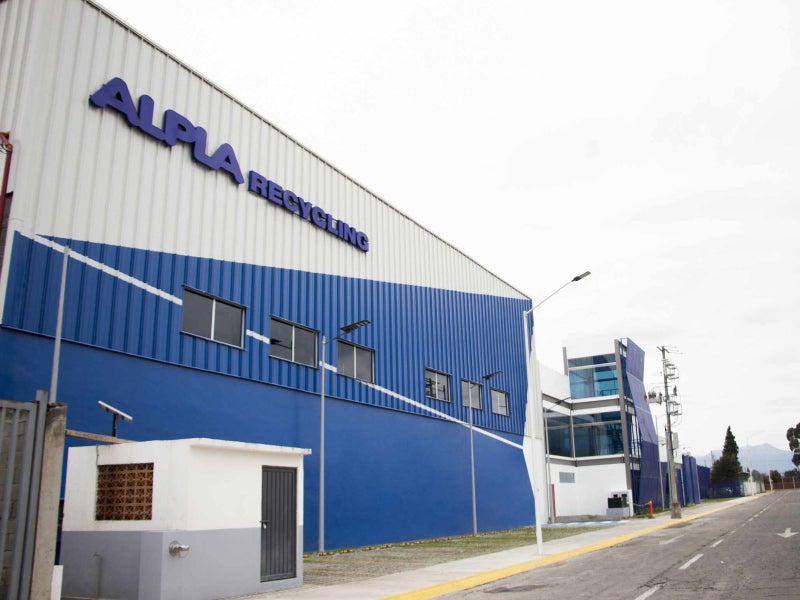 Alpla Group's new high-density polyethylene (HDPE) recycling plant has the capacity to produce 15,000t of post-consumer recycled material a year. Credit: ALPLA Werke Alwin Lehner GmbH & Co KG.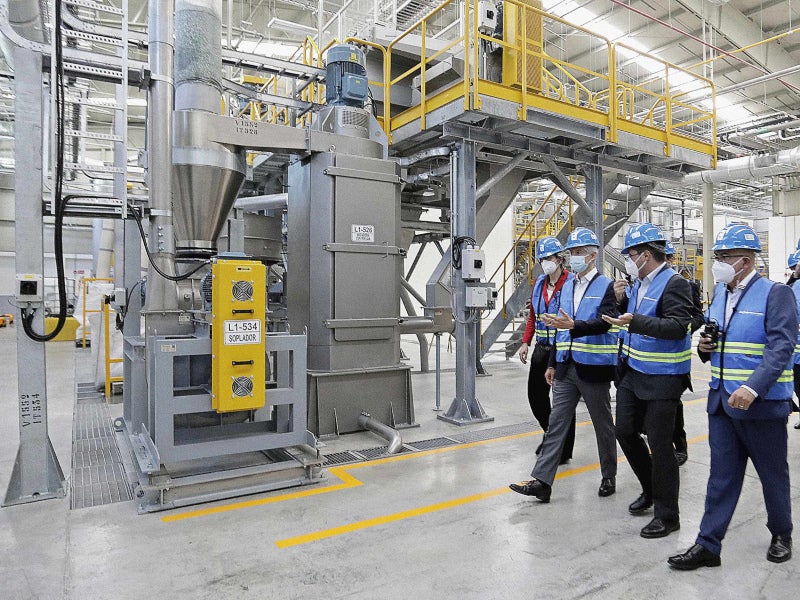 Alpla plans to increase production from 15,000t to 30,000t in mid-2022. Credit: ALPLA Werke Alwin Lehner GmbH & Co KG.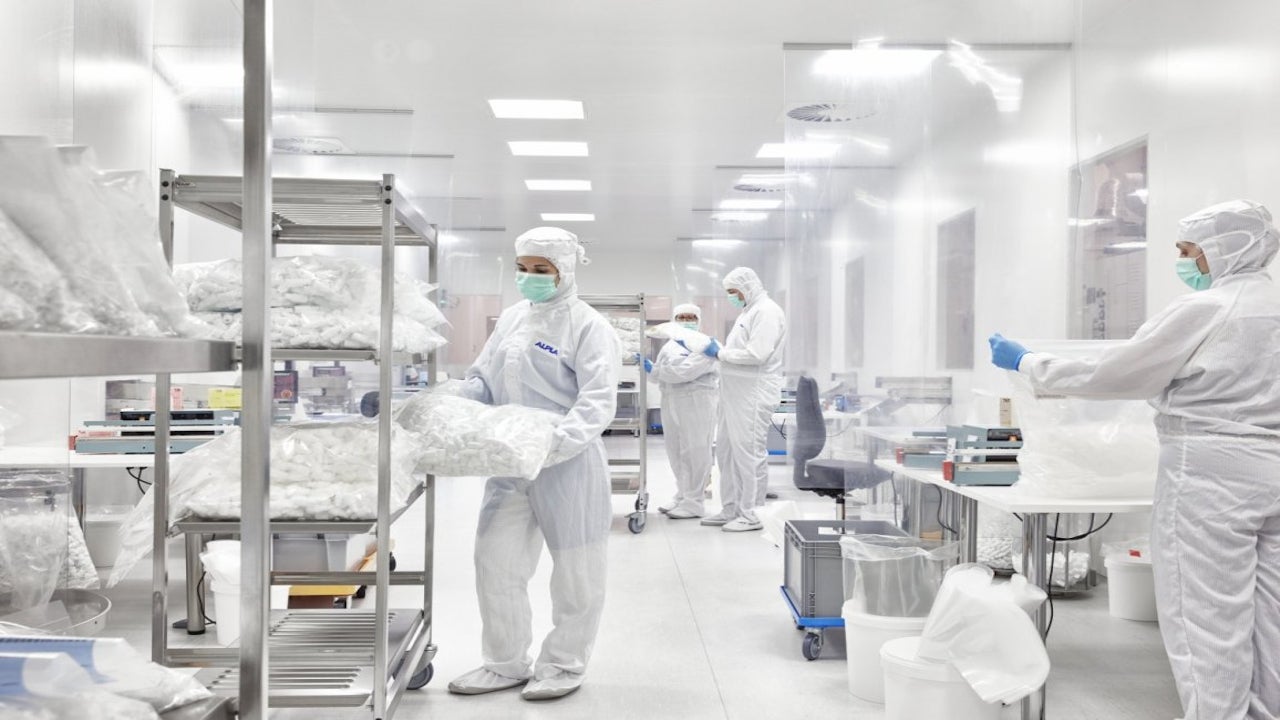 The new recycling plant created 70 new jobs. Credit: ALPLA Werke Alwin Lehner GmbH & Co KG.
Alpla Group has built a new high-density polyethylene (HDPE) recycling plant in Toluca, Mexico.
The plant was inaugurated in November 2021 following the completion of construction. The project involved an investment of €20m ($21m) and created 70 new jobs at the plant. It will allow the company to expand its recycling activities.
The investment will also enable the company to realise its global targets for the New Plastics Economy initiative, which is a global initiative of the Ellen MacArthur Foundation to facilitate the development of a circular economy.
As part of its commitment to this initiative, Alpla aims to make all its packaging solutions fully recyclable by 2025.
Alpla's HDPE recycling plant details
Alpla's new state-of-the-art HDPE recycling plant was developed in a property that the company acquired in Toluca. The plant has the capacity to produce 15,000t of recycled material a year, which is expected to ramp up to 30,000t from mid-2022.
The facility produces recycled HDPE (rHDPE) in pellet form. As a regranulate, it is mainly used in the production of packaging solutions for non-food products, such as personal care products and household cleaning agents. The primary consumer markets of the plant are Mexico, neighbouring countries in Central America and the US.
Sustainability features implemented by the company
Alpla México, Coca-Cola México and Coca-Cola Femsa formed the Industria Mexicana de Reciclaje (IMER) joint venture (JV) to establish the first bottle-to-bottle recycling plant in Latin America, which commenced operations in 2005.
The bottle-to-bottle recycling plant has collected and recycled used PET beverage bottles over the last 15 years. The JV produces about 15,000t a year of food-grade recycled material from post-consumer PET.
Alpla's in-house production plants prevented approximately 43,000t of carbon dioxide (CO₂) emissions in 2019.
The company partnered with BillerudKorsnas to develop innovative bio-based and recyclable paper bottles in April 2019.
Alpla introduced the world's first carbon-neutral recycled PET in October 2020.
Alpla's product portfolio
Alpla introduced the lightweight Eco-Bottle Range for the dairy market in 2014. The company's special compostable coffee capsule made from the Golden Compound green material is produced and distributed across the globe.
The Golden Compound green material contains BioPBS™, a plant-derived and biodegradable polymer, as well as the ground-natural fibres of sunflower seed hulls.
Alpla introduced the Simple One bag for applications including refill packs, home care products and single-use products. Its PET plastic bottle is lightweight and shock-resistant.
The company offers different cap solutions, such as The Relax model, The Soul model and The Dance model. Alpla developed a 1l reusable PET bottle in collaboration with KHS in March 2020.
The company's product portfolio for the pharmaceutical category includes bottles for liquids and solids, containers for tablets and pills, and closures and dispensing systems. The products in the dispensing systems range include eyedroppers and nasal sprays.
Marketing commentary on Alpla
Alpla Group, a plastic packaging and recycling company, was founded as Alpenplastik Lehner Alwin by Alwin Lehner and Helmuth, in Hard, Austria, in 1955. Alpla has 181 production facilities across 46 countries, of which 71 operate as in-house plants.
The plastic packaging produced by the company has diverse applications, including cosmetics and care products, washing and cleaning agents, food and drinks, household detergents, pharmaceutical products, lubricants, and engine oils.
Alpla opened its 100th plant in China in 2007 and acquired the plastic products manufacturers Plasco and Argo in 2015. The company entered the HDPE recycling business in November 2019, with the acquisition of two recycling plants in Spain.