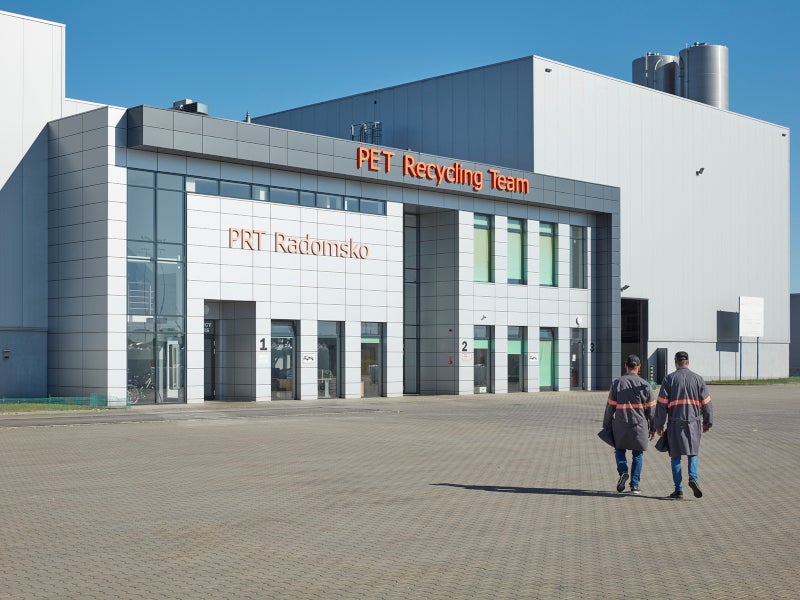 ALPLA is expanding its recycling facility in Radomsko, Poland. Credit: ALPLA.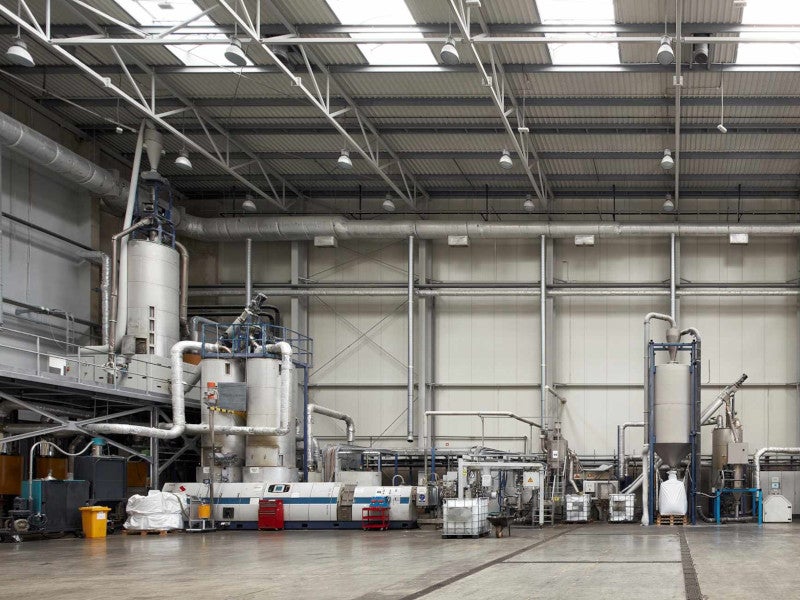 The Radomsko site will be installed with a state-of-the-art extrusion line as part of the expansion. Credit: ALPLA.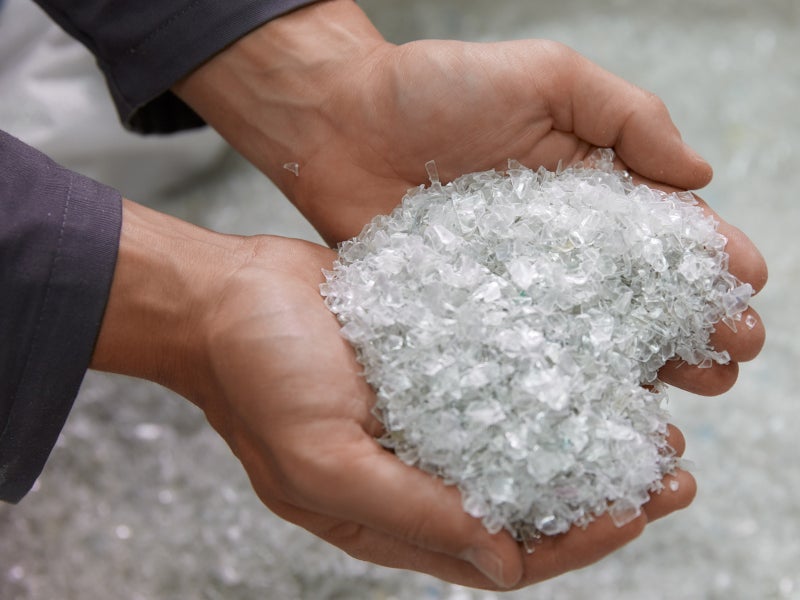 The capacity of the Radomsko site will increase from 30,000t to 54,000t a year. Credit: ALPLA.
ALPLA, a packaging company based in Austria, is expanding its recycling plant located in Radomsko, Poland, to increase recycled polyethylene terephthalate (rPET) production capacity.
The company is targeting specifically the Polish market to provide rPET to its customers and secure sufficient food-grade PET recycling material supply for the long term.
The Radomsko site expansion will also help ALPLA to comply with the EU's requirement to have at least 25% post-consumer recycled material in PET beverage bottles by 2025.
ALPLA's recycling plant location
ALPLA's Radomsko plant is located within the Lodz Voivodship in southern Poland. It is one of the five locations where the company operates in the country, apart from facilities at Zjwiec, Zyrardow, Mazowiecka, and Mazowieckie.
Operated by ALPLA's subsidiary PET Recycling Team, the Radomsko site is one of the largest recycling facilities in Europe.
ALPLA's recycling plant expansion details
The expansion of ALPLA's recycling facility in Radomsko includes the addition of a third extrusion line. It will increase the annual production capacity of rPET at the facility from 30,000 tonnes (t) to 54,000t.
The state-of-the-art extrusion line will generate 12 additional job openings and increase the employee size at the site to more than 100.
ALPLA's Radomsko recycling plant details
ALPLA's Radomsko plant was established in 2013. It produces high-quality PET regranulate from PET bottles using advanced technology.
The facility produces food-approved regranulate and non-food-approved regranulate in clear, blue and green colours. It also produces non-food-approved PET flakes, which are used in the film and fibre industry. The PET flakes are available in clear, blue, green, and mixed colours.
In addition, the facility produces PO flakes that consist of flakes obtained from PET closing caps. Other products include lumps, PET fines washed, and labels.
The PET regranulate produced by the facility is used in the production of food packages, beverage bottles, and industry films and fibres.
The Radomska recycling plant was expanded in May 2020, which doubled its capacity from 15,000t to 30,000t of rPET a year.
Recycling process details
The recycling process used at the Radomska recycling plant includes four steps – automatic sorting, washing, extrusion, and a final quality check.
Automatic sorting involves non-metal and metal separation, label removal, ballistic separation, colour and material sorting, and manual resorting. The washing process involves two hot washing steps apart from the swim-sink procedure and air separation of material. Coarse grit separation and flakes sorting by colour and metal is also undertaken in the step.
The extrusion process involves the highest decontamination levels achieved through degassing and solid-state polymerisation processes. The final step of quality check involves gas chromatograph analysis to ensure product quality.
Marketing commentary on ALPLA
ALPLA designs, manufactures and assembles bespoke packaging solutions, bottles, caps, and moulded components at 190 locations in 46 countries, of which 68 are owned by the company. Founded in 1955, the company has approximately 23,300 employees globally.
Since 1984, ALPLA has been recycling plastic and manufacturing new packaging from recycled material. The company has 13 PET and high-density polyethylene (HDPE) recycling facilities, which include four joint venture operations. The recycling companies and collaborations produce 266,000t of rPET and 74,000t of recycled rHDPE annually.
ALPLA also invests approximately €50m a year to expand its recycling operations worldwide and aims to process at least 25% post-consumer recycled materials by 2025. The company has invested in new sites in Ballito in South Africa, Targu Mures in Romania, and ENVICCO in Thailand.
In July 2023, ALPLA announced plans to combine all its recycling businesses under a new brand named ALPLArecycling.