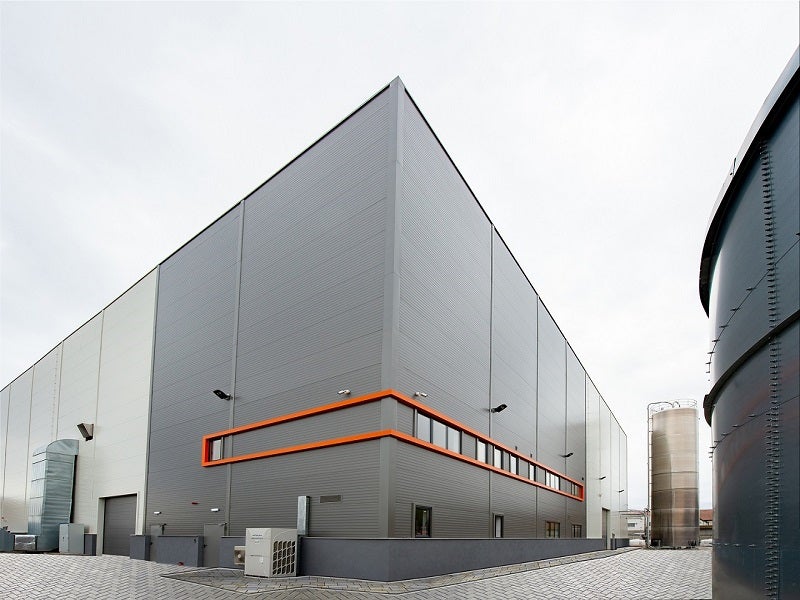 PET Recycling Team Targu Mures' new PET recycling facility in Romania commenced production in January 2023. Credit: ALPLA.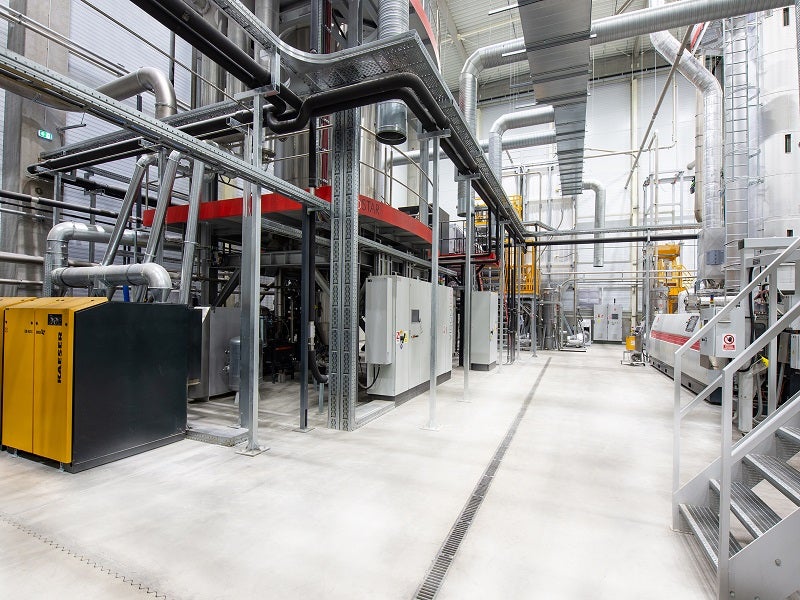 PET Recycling Team Targu Mures is a joint venture of three companies, including ALPLA, Ecohelp and United Polymer Trading (UPT). Credit: ALPLA.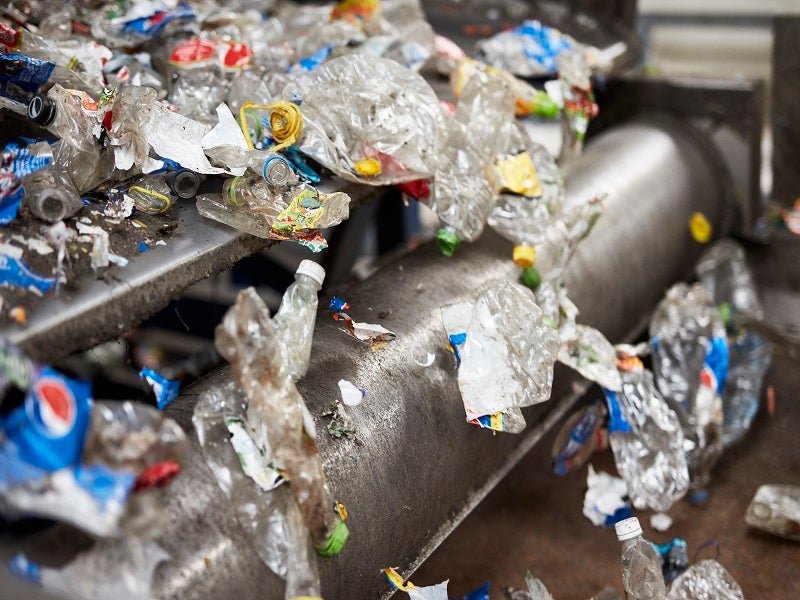 The new PET recycling facility will be officially inaugurated in May 2023. Credit: ALPLA.
PET Recycling Team Targu Mures (PET Recycling) developed a new polyethene terephthalate (PET) recycling facility in Targu Mures, Romania.
PET Recycling is a joint venture that was formed in September 2021 by Austria-based packaging and recycling company ALPLA, Romania-based PET flakes manufacturer Ecohelp and Switzerland-based polymers distributor United Polymer Trading (UPT).
The new facility commenced production in January 2023 and is scheduled to be officially inaugurated in May 2023. It has the capacity to produce 18,000t of food-grade rPET granulate a year from household waste. The granulate produced by the facility will be used to produce new preforms and bottles.
The facility will supply the European market with rPET promoting a circular economy in Central and South-Eastern Europe. It created 20 new jobs at the site in Targu Mures.
Location of the facility
The PET recycling plant is built adjacent to Ecohelp's existing site in Targu Mures. The site has sufficient space for expansion in the future.
PET Recycling 
Team Targu Mures' facility details
Construction of the new PET recycling facility was completed in nine months. The facility is equipped with one extrusion line that recycles post-consumer PET bottles into high-grade rPET granules.
Available in clear light blue and green colours, the rPET granules produced by the facility are sold to PET bottle manufacturers to manufacture new PET bottles.
A second extrusion line will be added to the facility in the future and will double its capacity.
Recycling process
The recycling process includes four main steps: automatic sorting, washing, extrusion and quality check.
The automatic sorting process includes the separation of non-metal and metal materials, followed by the removal of labels using a state-of-the-art label remover. Ballistic separation is then undertaken, followed by automated colour and material sorting. The final step in automatic sorting is manual re-sorting.
The washing step includes a cutting mill where the plastic is shredded and then undergoes two hot washing steps. A swim-sink procedure is used to separate light and heavy materials. Air separation is used to separate the light material, followed by a coarse grit separation. The flakes are sorted based on colour and then placed in mixing silos.
The extrusion process uses the highest decontamination levels achieved through degassing and solid-state polymerisation (SSP) process. The process has minimal acetaldehyde and benzene values.
The final step includes inspection, quality control checks and gas chromatograph analysis to ensure there are no defects or residual contaminants.
Contractors involved
Austria-based law firm CMS Reich-Rohrwig Hainz advised ALPLA on the joint venture.
Marketing commentary on PET Recycling Team Targu Mures
The PET Recycling joint venture combines the expertise of ALPLA, Ecohelp and UPT. ALPLA brings its experience as a global recycling specialist and packaging manufacturer while Ecohelp will supply the base material for the recycling facility.
UPT has an extensive distribution network for plastics and recycled material and specialises in trading plastics and recycled material. It also co-owns the Netherlands-based rPET upcycling facility, Cumapol Emmen.
ALPLA plans to establish a bottle-to-bottle recycling process in the region through partnerships and joint ventures. The company is investing an average of €50m ($60m approximately) annually to expand its recycling activities by 2025. ALPLA's annual recycling capacity currently amounts to 130,000t of PET and 60,000t of polyethene.