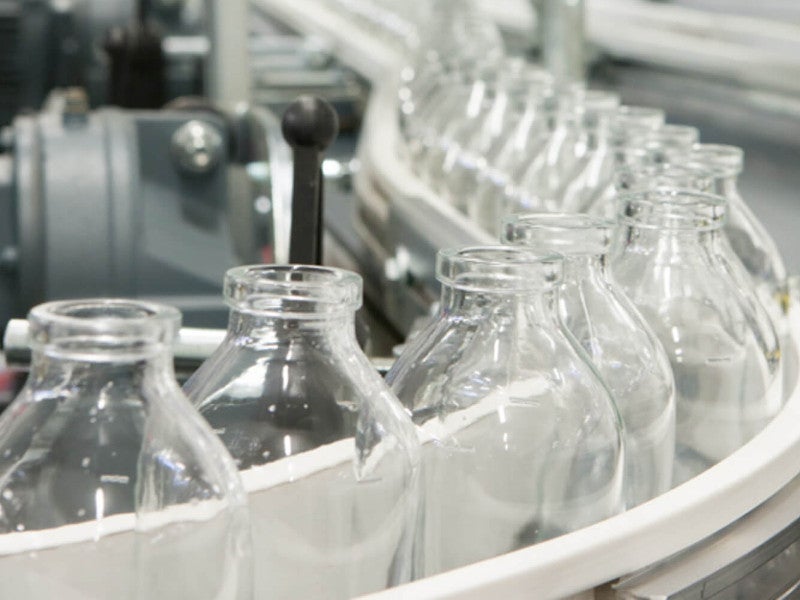 Bormioli Pharma is expanding its facility in San Vito al Tagliamento to increase its production capacity. Credit: Bormioli Pharma.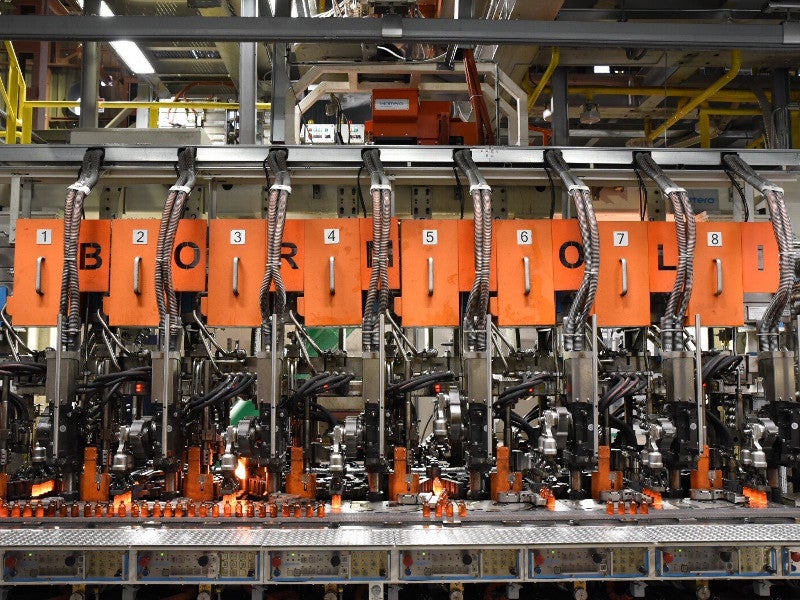 Bormioli's plant expansion includes a brand new furnace and the addition of two production lines. Credit: Bormioli Pharma.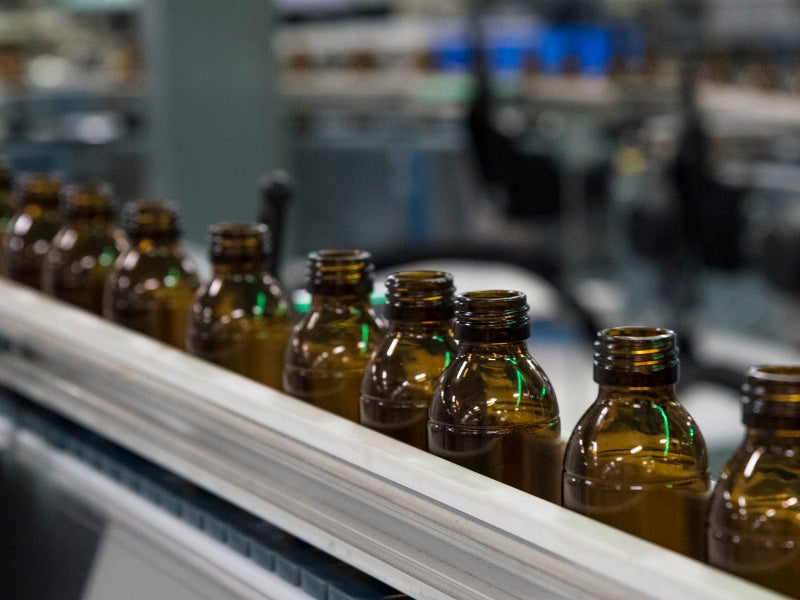 The expansion will increase production capacity from 30t a day to 150t a day. Credit: Bormioli Pharma.
Bormioli Pharma is expanding its San Vito al Tagliamento packaging plant located in Italy's Pordenone province.
Announced in September 2018, the expansion project includes the installation of a new glass furnace and two production lines to boost Bormioli's primary hollow glass packaging production.
The total investment for the construction of the new furnace and the two new production lines is €20.6m ($22.8m). The company also made an investment of €900,000 ($998,204) to make structural upgrades to the facility.
When fully operational, the manufacturing plant's production capacity will increase from 30t per day (tpd) to 110tpd. The expansion will create job opportunities for 50 trained workers.
Bormioli's San Vito al Tagliamento plant expansion details
Bormioli Pharma's packaging plant expansion includes the installation of a new furnace and two lines for the production of glass. The furnace will be used for the production of soda-lime glass vials in amber and flint.
The furnace will enhance the company's back-up or keeping excess capacity over the entire supply chain, allowing maximum client continuity in the primary glass packaging industry. It will also enable Bormioli to ensure product availability during the periodic shutdown of the company's site in Bergantino, Italy.
The total daily production capacity of the plant is 1.5 million pieces, which will increase to 2.5 million pieces following the expansion. Bormioli is planning to add a third production line to the facility, which will increase production capacity to 150tpd.
The expanded facility features the latest advanced technologies, emission control equipment and high-definition cameras equipped with artificial intelligence. These advanced technologies enable a high degree of equipment integration from furnace to warehouse pallet storage system, by leveraging the potential of 4.0 industry standards.
Bormioli Pharma product details
Bormioli Pharma manufactures four types of products, including dual-chamber systems, bottles for oral drugs and parenteral drugs and bottles and accessories for nasal and ophthalmic drugs. The company's dual-chamber systems portfolio includes glass and plastic bottles, closure systems and accessories such as caps and droppers. Bottles range in size from 2ml to 600ml.
"The expanded facility features the latest advanced technologies, emission control equipment and high-definition cameras equipped with artificial intelligence."
Parenteral drug bottles are primarily made of glass and are available in sizes ranging from 2ml to 2,000ml. Oral liquid products offered by Bormioli include glass and plastic bottles, measuring cups and spoons, closures and droppers. Bormioli offers plastic bottles and accessories for ophthalmic drugs and glass and plastic bottles for nasal formulations, as well as caps and closures.
The glass bottles are available in both clear and amber materials, and the closures and caps are tamper-proof and child-resistant.
This expansion project will increase Bormioli's production capacity of type I and type II glass by approximately 30%, which will subsequently increase lead-time flexibility by 20%.
Marketing commentary on Bormioli Pharma
Established in 1825, Bormioli Pharma is an independent multi-national pharmaceutical primary packaging manufacturer, with two units that include glass tableware and pharmaceutical packaging. The company was acquired by Triton Capital Investment Fund in November 2017.
The company operates through five manufacturing plants and sells its products to more than 90 countries worldwide. It produces approximately 5.5 billion pieces annually and employs approximately 900 people, out of which 120 will be employed at the expanded plant.
In October 2019, Bormioli acquired Remy & Geiser, a company specialising in closure and dosing systems. The acquisition will strengthen the company's presence in Germany and the North European markets.