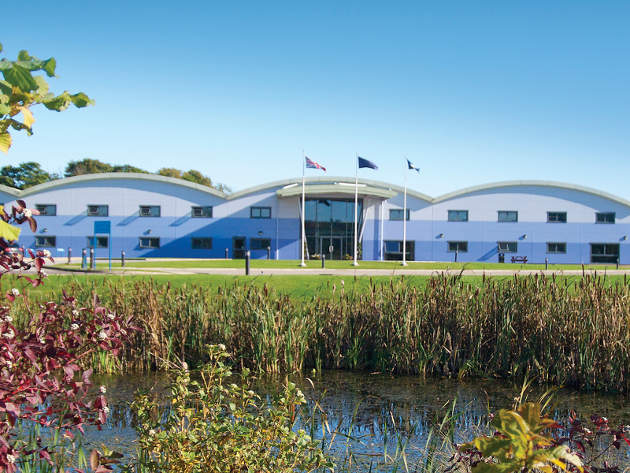 Spectra Packaging has expanded its existing facility in Sparrowhawk near Halesworth, Suffolk, UK, to address the increasing demand for its packaging products.
Spectra was originally established in 2007 and previously operated from Broadway Drive, also located near Halesworth.
The company moved to the existing 17.4-acre site in 2011 in order to manufacture innovative packaging products and meet increasing customer demand.
The expanded plant began operations in May 2018.
Spectra Packaging's Suffolk plant expansion details
The investment in the Suffolk site forms part of Spectra's long-term plan for future growth.
Planning permission for the expansion project was granted in 2015.
The expansion increased the packaging plant's size by 50%, adding 24,000ft² to the existing 80,000ft² facility.
Groundwork was completed in May 2017 for foundations to facilitate the installation of new steel structures.
The Suffolk site also has enough space for further expansion at a later date, which would involve the construction of additional facilities.
The current expansion created enough space to accommodate three production units measuring 24,000ft² each, which are planned to be added in the future.
Financing for the expansion project Spectra Packaging facility
The New Anglia Local Enterprise Partnership, Suffolk County Council and Finance East provided a grant that covered up to 20% of the total cost of the expansion project.
The remaining amount was acquired through loans from banks and other financial organisations.
Details of the existing facilities at the Suffolk packaging plant
The Suffolk plant has the capacity to produce up to 100 million units a year, including 20 million closures.
It also includes a decorating facility with a capacity of up to 15 million products a year.
The decorating facility helps to create innovative prints using advanced print technologies such as four-pass silk screen printing and luxurious hot foil stamping.
Furthermore, the site includes several open areas, which can be used for both manufacturing and storage.
A large reinforced room within the plant is used to store product moulds.
The site features a man-made pond and green spaces, which minimise the environmental impact of the facility.
Equipment installed at Spectra's packaging plant
The plant features an extrusion blow-moulding line containing 0.5l machines with a capacity to produce 40 million units a year.
The machines can produce units in sizes ranging from 25ml to 500m and are also electrically powered, which eliminates the risk of oil contamination.
Two separate injection stretch blow-moulding machines are also installed, which can manufacture mould PET containers in sizes from 25ml to 500ml.
The Suffolk plant manufactures products in various types of plastics, including high-density polyethylene (HDPE), polypropylene (PP) and polyethylene terephthalate (PETG).
"The Suffolk plant has the capacity to produce up to 100 million units a year, including 20 million closures."
In-house printing is provided by two print machines equipped with latest print technologies, including 360° circumference printing, Braille printing and embossed effect printing.
Co-extrusion to produce packs with two or more layers of plastics is also available at the plant.
In addition, the plant offers injection moulding for closures, overcaps and reducing plugs for the range of containers offered by Spectra.
A variety of in-house tooling facilities at the plant provide a range of custom designs of both containers and closures.
The designs are continuously reviewed and new ones are added to keep-up with the latest market trends.
Innovative packaging solutions from Spectra Packaging
Spectra provides a range of packaging solutions for customers within the toiletries, cosmetics and personal care sectors, ranging from initial design to decorative finishing.
It has provided packaging solutions to established brands such as Liz Earle, Body Shop, Elemis, Bamford, Boots, LF Beauty and Unilever.
The company's move to the new Suffolk site in 2011 was followed by the installation of new equipment in 2016, as well as the recruitment of qualified personnel.