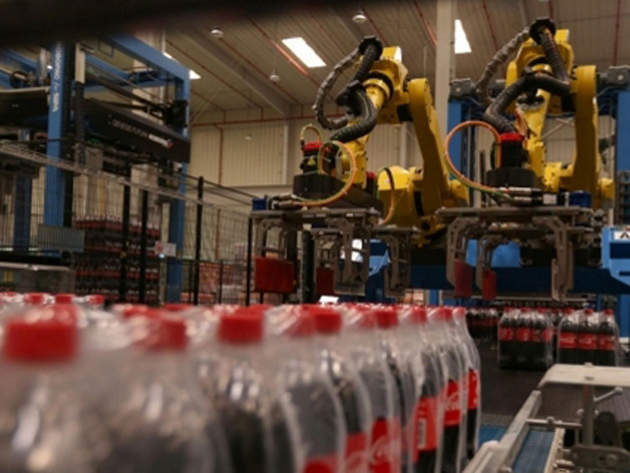 The Coca-Cola Company's first bottling plant in Qatar was officially commissioned in October 2016. The facility was developed with an investment of QR132m ($36m) in the Industrial Area district of Doha city, Qatar.
The new plant will enable the company to produce, bottle and distribute carbonated beverages and bottled water in Qatar. In addition, it will allow Coca-Cola to meet the growing demand for its sparkling and still brands in Qatar.
The facility was built in cooperation with Coca-Cola's franchise bottling partner and distributor Al Mana Refreshments, a division of Almana Trading Company.
It was opened by Coca-Cola's executive vice-president Irial Finan, US Ambassador to the State of Qatar Dana Shell Smith, and senior representatives of Qatar's business community.
The project created approximately 450 construction jobs and is expected to generate 300 new jobs in the first phase of production and distribution.
Coca-Cola Al Mana bottling plant construction
Construction on the Coca-Cola Al Mana bottling factory began in March 2013 and was completed in 830 days.
Complete design, construction management and site supervision were provided by Tebodin, a design, engineering and consultancy services provider based in the Netherlands.
The plant's steel frame structure was supplied by Mabani Steel, a designer and maker of steel building structures based in the UAE.
Production at Coca-Cola bottling plant in Qatar
The Coca-Cola Al Mana site occupies more than 28,000m² and has a total built-up area of 14,338m². It can accommodate up to three polyethylene terephthalate (PET) plastic bottle production lines, packaging machines and a distribution centre.
The PET plastic bottle production lines incorporating state-of-the-art equipment will produce and bottle Coca-Cola's sparkling, as well as still beverages such as Coca Cola, Coke Zero and Coke Light.
The plant will also make Arwa and Safia bottled water brands as well as the Fanta brand in citrus, strawberry and orange flavours.
Coca-Cola products bottled at the Doha bottling plant will be distributed in Qatar and Bahrain markets by Al Mana Refreshments.
Location advantages of the bottling plant in Doha
The Al Mana bottling factory forms part of Coca-Cola's commitment to expand its global reach and strengthen sustainable development in the local communities.
Coca-Cola chose Qatar as an ideal location for building the new bottling plant due to the region's economic growth.
Coca-Cola in the Middle East
Coca-Cola began its operations in the Middle East in 1942 and currently serves approximately 200 million consumers in the region with a number of brands including Sprite, Coca-Cola light, Coca-Cola Zero, Rani, and Fanta.
Through its 17 bottling partners, the company owns and operates a total of 26 bottling plants across the Middle East.
The beverage company was established in Atlanta, Georgia, US, in May 1886. Its sparkling and still brands are sold in more than 200 countries.