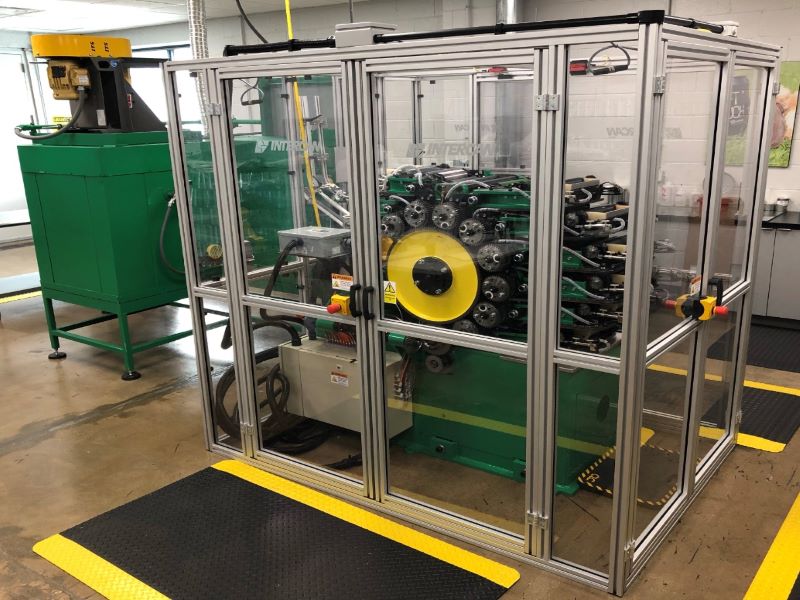 Crown Holdings operates a graphics studio in Ambler, Pennsylvania, US. Credit: Crown Holdings, Inc.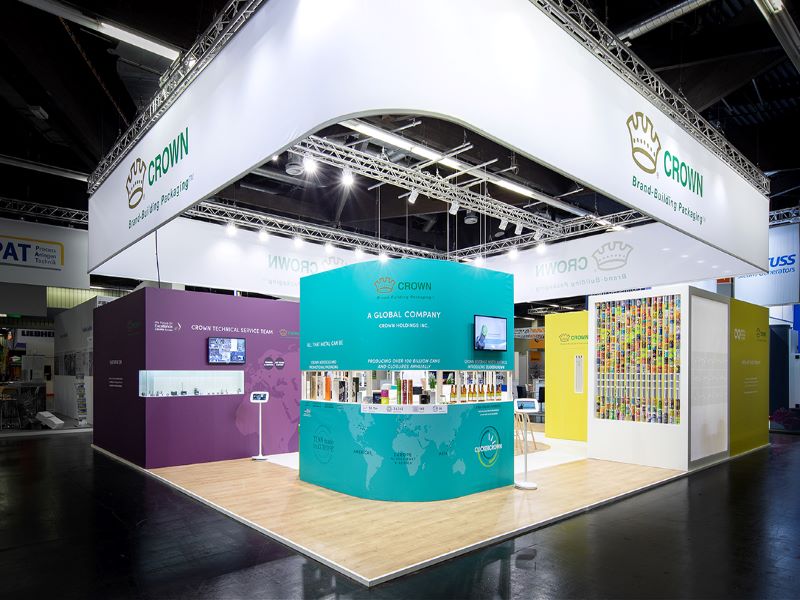 Crown Bevcan Europe & Middle East, a business unit of Crown Holdings, demonstrated its 360-degree design capabilities at the BrauBeviale trade exhibition in November 2019. Credit: Crown Holdings, Inc.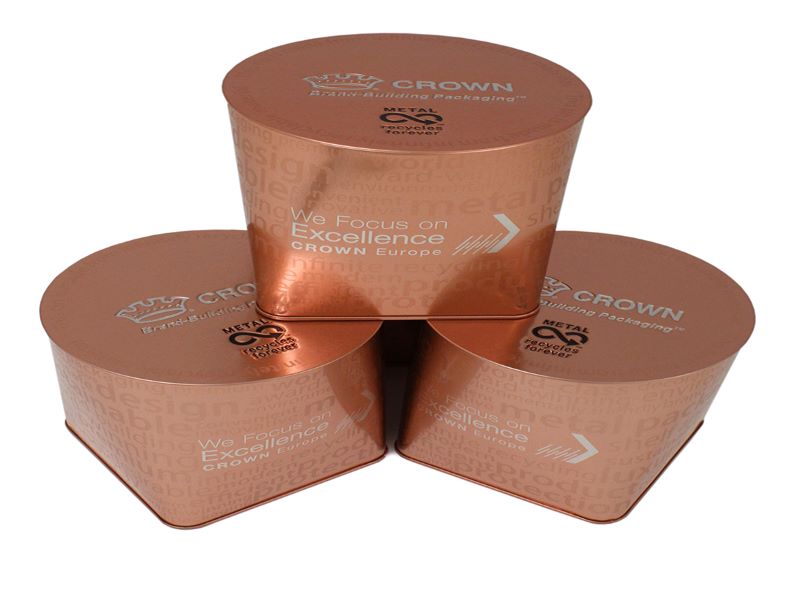 Crown introduced a 100mm-high round-to-square shaped container for the luxury packaging market in April 2019. Credit: Crown Holdings, Inc.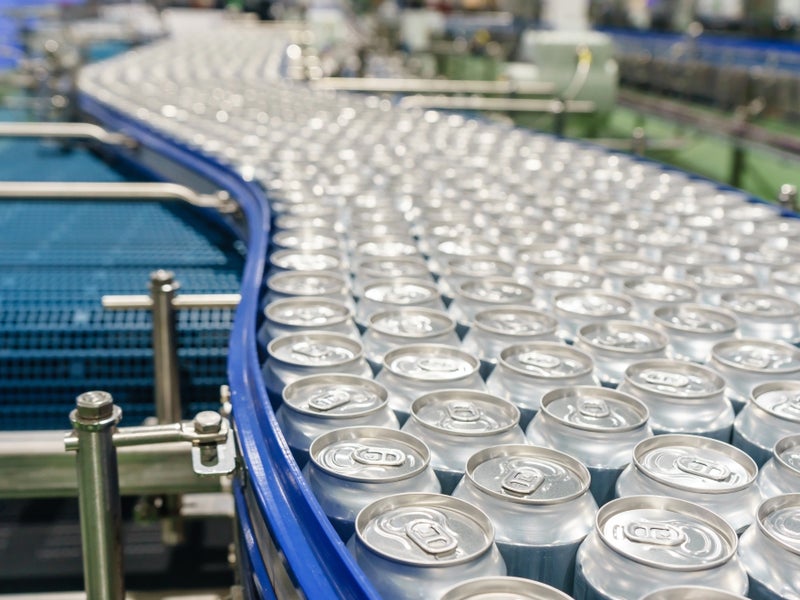 Crown Holdings' Bowling Green beverage can plant began commercial operations in the second quarter 2021. Credit: NavinTar / Shutterstock.com
Crown Holdings has built a new beverage can manufacturing facility in Bowling Green, Kentucky, US.
The estimated investment in the manufacturing facility is $147m. The new plant became operational in the second quarter of 2021.
The Bowling Green plant will help the company meet the growing demand for beverage cans in North America.
The plant ceased operations after sustaining significant damage due to a tornado in December 2021. The company has been engaged in rebuilding and restoring the facility, with a target to resume production late in the first quarter of 2022.
Crown Holdings' beverage can plant location
The facility is located in the Kentucky Transpark in Bowling Green. Spanning 327,000ft² (30,379m²), it is the company's first manufacturing facility in Kentucky.
The location ensures easy access to major markets as well as logistics and distribution channels.
Details of Crown Holdings' beverage can plant
The manufacturing centre has the capacity to produce 2,800 cans per minute, which translates to 1.3 billion cans a year.
It will provide beverage cans to different market segments, such as energy drinks, teas, sparkling water, hard seltzers, carbonated soft drinks, cocktails, nutritional beverages and craft beers.
The plant's first can production line became operational in the second quarter of 2021, followed by a second line in the third quarter of the same year.
Sustainability measures of the company
Crown Holdings pledged to achieve a 20% reduction in water consumption by the end of 2025, which will enable it to reduce water usage by more than 500 million gallons a year. The company will implement measures to improve efficiency at its facilities worldwide to achieve this target.
The company's Belgium plant invested in a reclaim line, which helps reprocess and upcycle 90% of its waste into usable material. It has used eco-innovation and reduced the environmental footprint of one of its customers by 60%. The facility also committed to cutting the usage of energy by 7.2% in the next five years.
Crown Holdings set a target to reduce greenhouse gases (GHGs) by 9.43% per billion standard units and achieved 94% of its 2020 GHG reduction target by the end of 2018.
Crown Holdings' product portfolio
Crown Holdings' products include metal closures, aerosol packaging, beverage packaging, food cans and promotional packaging.
The aerosol packaging offerings include straight wall aerosol cans, shaped aerosol cans, necked-in aerosol cans, BICAN® aerosol cans, aerosol components and can services.
The product line for the beverage packaging category includes craft beer cans, crowns, and beverage cans and ends, while the closures and capping products offered by the company include metal caps and closures, composite closures, capping systems, sealing machines, conveyors and feeders. The product offerings in the food cans range include round cans, bowl cans, metal ends, shaped cans and food can services.
The promotional packaging range includes square tins, rectangular tins, irregular tins, octagonal tins, oval tins, seamless tins and custom product packaging services. The company's promotional packaging innovations include HoloCrown™, a holographic foil technology.
Marketing commentary on Crown Holdings
CROWN Cork and Seal USA, which operates the new facility, is a subsidiary of Crown Holdings, a global packaging company and producer of rigid packaging products for different markets. The company provides services and equipment to several end markets and consumer marketing companies.
Crown Holdings was founded in Baltimore in 1892 by William Painter. The company changed its headquarters to Philadelphia in 1958 and to Yardley, Pennsylvania, in 2018. It has an extensive product range and offers innovative packaging solutions to various markets, including health and beauty, beverages, food, metals, promotional, and luxury goods.
The company employs 33,000 personnel across 239 locations in 47 countries. In 1990, the company purchased facilities of the Continental Can Company and became a key supplier of metal packaging in North America. The company bought PET plastic containers supplier CONSTAR International in 1992.
It completed a $3.2bn refinancing plan and formed a public holding company, Crown Holdings in 2003.