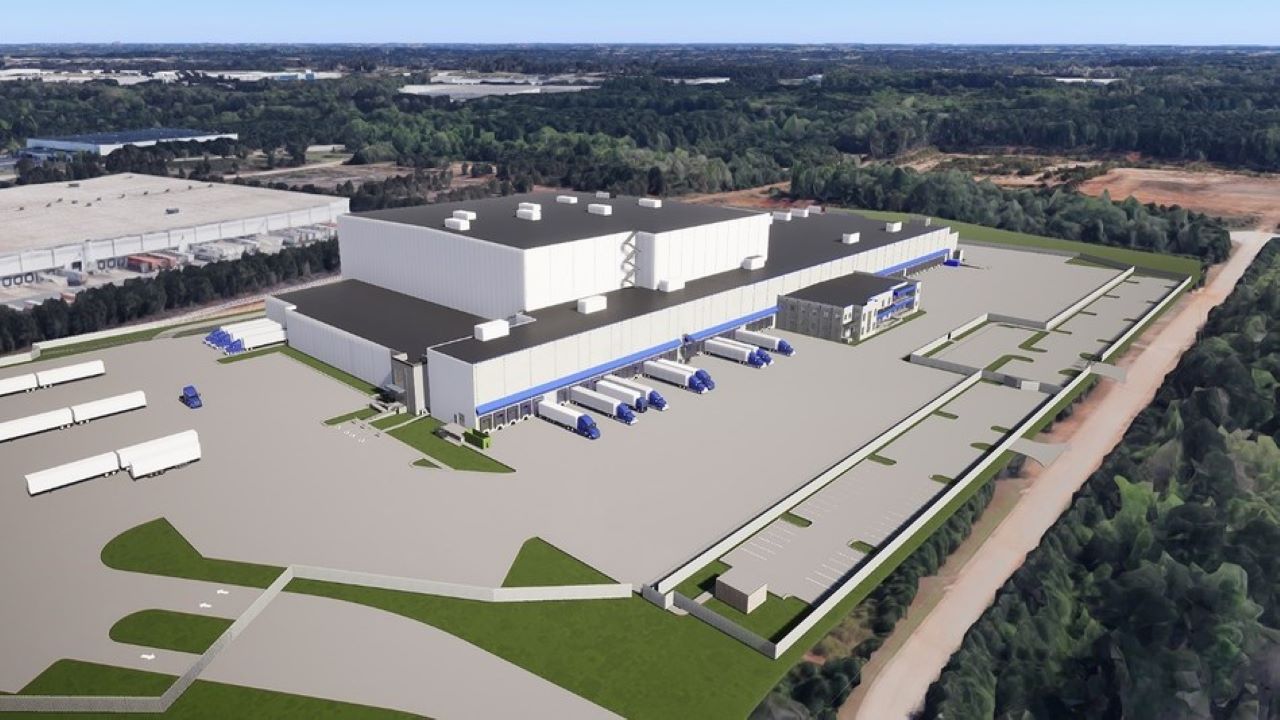 Dole Packaged Foods has opened its third frozen fruit facility in the US in January 2021. Located in McDonough, Georgia, the new facility will allow Dole to provide more nutritious and healthy frozen fruit to its customers.
The Georgia facility complements Dole's existing frozen fruit operations in Atwater, California and Decatur, Michigan. Production at the new facility has started in a phased approach, with full operations scheduled for September 2021.
The new manufacturing facility will employ more than 100 employees, once fully commissioned. 
Dole Packaged Foods' McDonough frozen fruit facility details
Dole Packaged Foods' new manufacturing facility is spread across an area of 60,000ft². The fully automated facility will have four manufacturing lines, which will have the capacity to produce 60 million pounds of frozen fruit a year.
The new facility packages frozen fruit for the company's retail, food service and private label customers on the east coast.
Managed by United States Cold Storage, a refrigerated warehousing and storage company, the warehousing and distribution operations are based in an adjoining building equipped with a state-of-the-art automated storage system. 
Dole Packaged Foods' sustainability practices
Dole Packaged Foods aims to power its processing facilities with 100% renewable energy to achieve carbon neutrality in its operations by 2030. The company reduced greenhouse gas emissions by 50% from 2019 levels.
In June 2020, Dole announced The Dole Promise initiative to increase access to sustainable nutrition and decrease food waste, plastics in packaging and carbon emissions. The company plans to achieve zero fruit loss from Dole farms to markets by 2025 and aims for zero fossil-based plastic packaging by 2025.
The company also intends to achieve zero fruit loss through the diversion of organic waste from landfill and repurposing it into new product ranges and uses.
Product portfolio
Dole's product portfolio is classified into three categories, namely Snacks, Ingredients and Beverages. The product range in the beverages segment includes Canned Pineapple Orange Banana Juice, Canned Pineapple Orange Juice and Canned Pineapple Juice.
"The new facility packages frozen fruit for the company's retail, food service and private label customers on the east coast."
The product offerings in the Ingredients category include Banana Mango Berry with Refreshing Kiwi, Berries 'n Kale, Boosted Blends Energize, Boosted Blends Protein, Canned Crushed Pineapple, Canned Mandarin Oranges, Canned Mango Slices, Canned Pineapple Chunks, Canned Pineapple Tidbits and Frozen Blueberries.
The Snacks category includes Apples & Crème Parfait, California Golden Raisins, California Whole Pitted Dates, Dark Chocolate Banana Dippers®, Diced Apples, Dole Whip Spoonable Smoothies® Pineapple Banana and Dole® Açaí Bowls Original.
The company added DOLE® Mixations™ to its product portfolio in August 2016 and DOLE® Fridge Packs in September 2019. An additional new line, DOLE® Just Add Chicken Salad Kits, was introduced in September 2020. 
Marketing commentary on Dole
Dole Packaged Foods, a subsidiary of Dole International Holdings, is a leader in growing, distributing, sourcing, and marketing fruit and healthy snacks.
Headquartered in Westlake Village, California, Dole Packaged Foods sells a full line of packaged shelf-stable fruit, frozen fruit, juices, and dried fruit. The company was awarded a LEED Gold Certification in June 2015 and a Grand Marshal Award at 2018 Tournament of Roses Parade.
Dole acquired JR Woods, a manufacturer of fresh frozen fruit products, in 2004 and Sunny Ridge, a strawberry producer, in 2011. The company featured on the 'World's Most Ethical Companies' list by Ethisphere Magazine in 2007, meanwhile, in 2017, Dole was recognised as one of the top ten food brands in consumer engagement in the US.