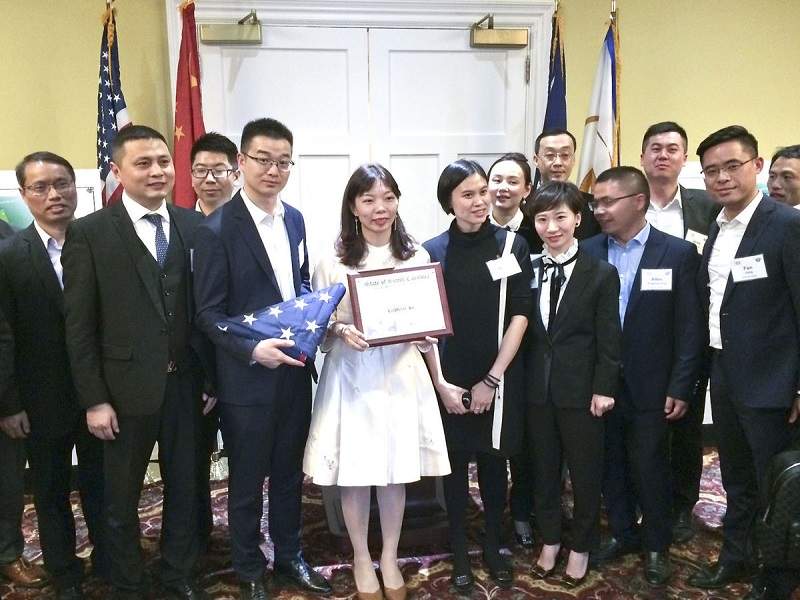 Ecomelida, the US-based subsidiary of Chinese recycling company Zhangzhou Sanlida Environmental Technology Corporation, announced plans to build a new recycling facility in March 2018.
The new plant is set to be located in Orangeburg County, South Carolina, and will be Ecomelida's first plant in the US.
It is also expected to serve as the company's US headquarters.
Ecomelida is planning to invest more than $52m in the new facility, which is slated to commence operations in the fourth quarter of 2018.
The new recycling plant is anticipated to create 200 new professional, managerial and skilled jobs over a period of five years.
Ecomelida is scheduled to begin hiring for the new positions in the third quarter of 2018.
The facility will also create additional capacity to reduce landfill waste, while also supplying environmentally responsible raw materials to manufacturers.
In addition, it is expected to assist in protecting the environment and reducing greenhouse gas emissions.
Location of Ecomelida's new recycling plant
The new recycling facility will be located in the former Federal Mogul Friction Products plant situated at 2084 Rowesville Road in Orangeburg.
"Ecomelida is planning to invest more than $52m in the new facility, which is slated to commence operations in the fourth quarter of 2018."
The 200,350ft² Federal Mogul plant was formerly used to manufacture brake pads before being closed in 2016.
According to Orangeburg County property records, Ecomedia purchased the facility for a sum of $2.5m.
The manufacturing site has access to rail and other transportation infrastructure.
Ecomelida recycling facility details
Ecomelida plans to expand the Federal Mogul building by 496,600ft² in order to accommodate the new recycling plant.
The existing plant is built on a 44-acre site.
The recycling facility will primarily be used to recover pulp, plastic and aluminium from soft drink and juice cartons.
Some of the materials contained in the products are known to cause pollution if discarded in landfills.
Pulp recovered from the cartons will be recycled for use in the manufacturing of toilet paper, tissue paper and other paper-based products.
The recycled plastics will be mainly used in foam, cast plastic parts, plastic flowers, coated plastic products and clothes hangers.
Financing for Ecomelida recycling facility
Ecomelida has received local property tax incentives and state incentives for the project.
South Carolina's Coordinating Council for Economic Development has approved job development credits in support of the development.
The Council also granted $750,000 to Orangeburg County from the Rural Infrastructure Fund, which Ecomelida is expected to use for site preparation and building construction works.
The funds will also be used to upgrade the existing facility's utility infrastructure, including water, wastewater and electrical delivery systems.
Marketing commentary on Ecomelida
Headquartered in Xiamen, China, Ecomelida is an importer and recycler of waste paper and plastic.
Apart from China, the company is also engaged in recycling operations in Spain and Taiwan.
The company currently employs more than 300 people across all its sites.
Ecomelida's parent company, Zhangzhou Sanlida Environmental Technology, is involved in the recycling of waste materials imported from abroad, as well as waste separation and utilisation.
The company is also a producer of dry base goods.
In addition, Zhangzhou provides products for recycled paper pulp and plastic in China.
The extracted recycled plastics are primarily used in foam, cast plastic parts and other products.
Zhangzhou works with a number of international packaging companies such as Sig Combibolc, Elopak and Tetrapak.
The recycled material recovered by the company is distributed across the US, Europe, Korea and Japan.
Zhangzhou is also currently engaged in the development of a soft drink carton recycling market in China.