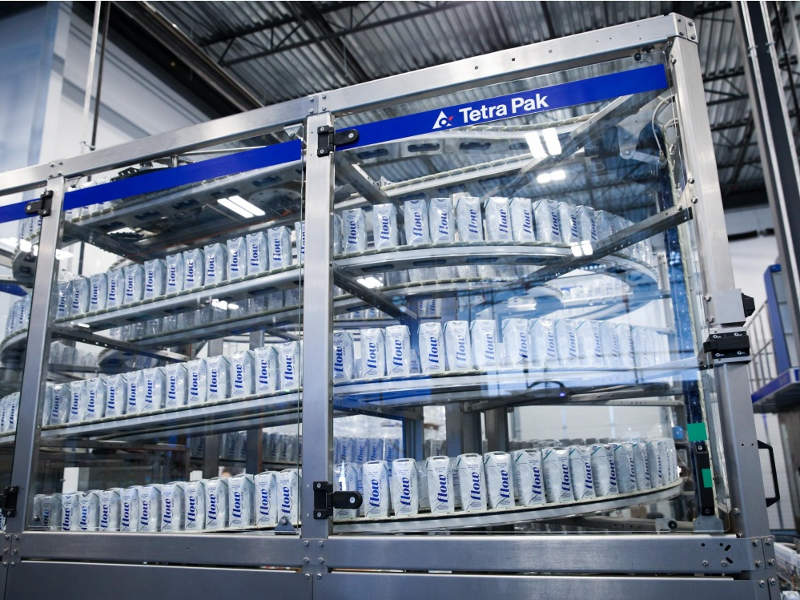 Flow Water has opened its new manufacturing facility located in Aurora, Toronto, Canada, on 5 May 2017.
The new site is the company's first brand-owned plant and features a production capacity of 120,000 cartons of spring water a day.
It expected to enhance Flow Water's sustainable and environmentally friendly business model.
The Aurora facility will also provide the company with greater control over its value chain, improve product innovation and ensure sustainability. Additionally, it is to offer co-packaging opportunities for beverage companies.
The project has generated ten high-skilled jobs, and a further ten jobs are expected to be created in 2018.
Flow Water's Aurora facility details
The new facility is spread over an area of 21,000ft² in the Industrial Parkway area of Aurora, north of Toronto.
The site's proximity to major highways and lower real estate values were the reasons for choosing the location.
Flow Water chose to build the facility in Aurora instead of Bruce County in Southwestern Ontario, where the company's natural spring is located, for two reasons.
Firstly, constructing a factory near the spring would have disturbed the area's natural eco-system, which would go against the company's eco-friendly ethic.
Secondly, shipping the finished product from the rural area of Bruce Country into the urban Toronto market on a daily basis would have proved costly.
Building the plant in Aurora also provides the company with opportunities for global expansion.
The facility's power is supplied by green electricity provider Bullfrog Power, which further enhances the site's sustainability and reduces its carbon footprint.
Packaging equipment and processing details
Flow Water sources naturally alkaline spring water from its deep artesian aquifer located in Bruce County. The water is rich in minerals and electrolytes, and has an alkaline pH of 8.1.
More than 45,000L of water is transported daily from Bruce County to the new facility via sterilised tanks. The spring water is subjected to minimal processing through double filtration to remove contaminants and particulates. It is then UV-treated for disinfection purposes and to remove harmful microorganisms.
The facility is equipped with a Tetra Pak® A3 / Flex filling machine to package the spring water at the rate of two packs a second, which is equivalent to 7,200 packs an hour.
Tetra Pak® A3 / Flex filling technology facilitates the easy adaption of various types of packages and closures, and features automatic material supply capabilities to ensure uninterrupted production.
The machine also uses Tetra Pak's iLine automation platform to control all aspects of the filling process, including sterilisation, filling and sealing.
Packaging of Flow Water's spring water
Flow Water packages its water in Tetra Pak cartons as opposed to plastic bottles, which is in line with the company's eco-friendly business approach.
"The facility is equipped with a Tetra Pak® A3 / Flex filling machine to package the spring water at the rate of two packs a second."
The cartons have been designed using Tetra Pak's state-of-the-art innovations and feature a unique closure type that provides greater control of beverage flow, and is made of paperboard sourced from sustainably managed forests.
Further, the closure of the carton is made of plastic derived from non-GMO sugarcane. The package is therefore eco-friendly and non-PET, as well as BPA-free. It is also 100% recyclable and approximately 70% renewable.
Flow Water aims to develop a completely combustible carton to package its water by 2020.
Marketing commentary on Flow Water
Flow Water was established in 2015 and has emerged as a prominent player in the $15bn North American bottled water industry.
The company capitalised on the popularity of 100% natural, premium spring water, and combined it with a unique business model to establish itself in the market.
Flow Water emphasises the purity and health benefits of its water, while promoting the numerous environmentally friendly features of its business such as its commitment to renewable packaging.
The company's water was quickly picked up by retailers across Canada thanks to this unique business model, and Flow Water is now also available in more than 12 states across the US.