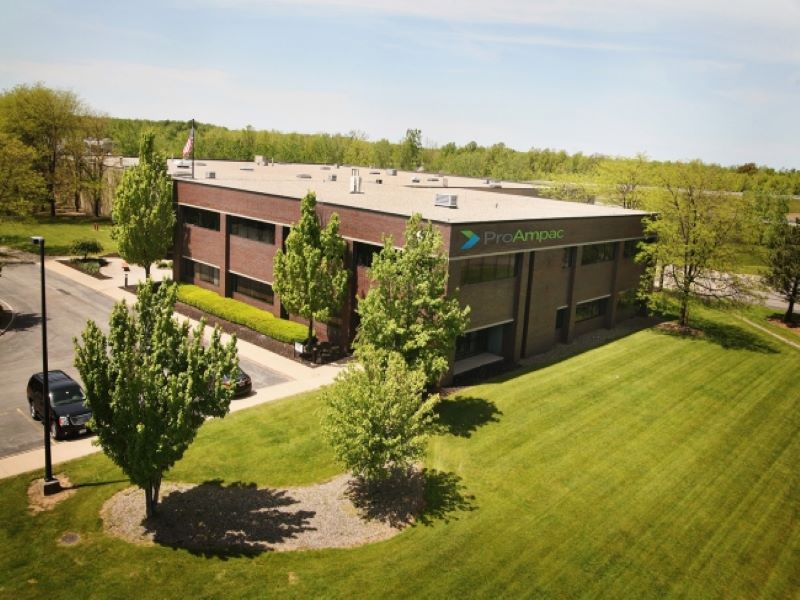 ProAmpac announced the expansion of its Rochester packaging facility in February 2020. Credit: ProAmpac.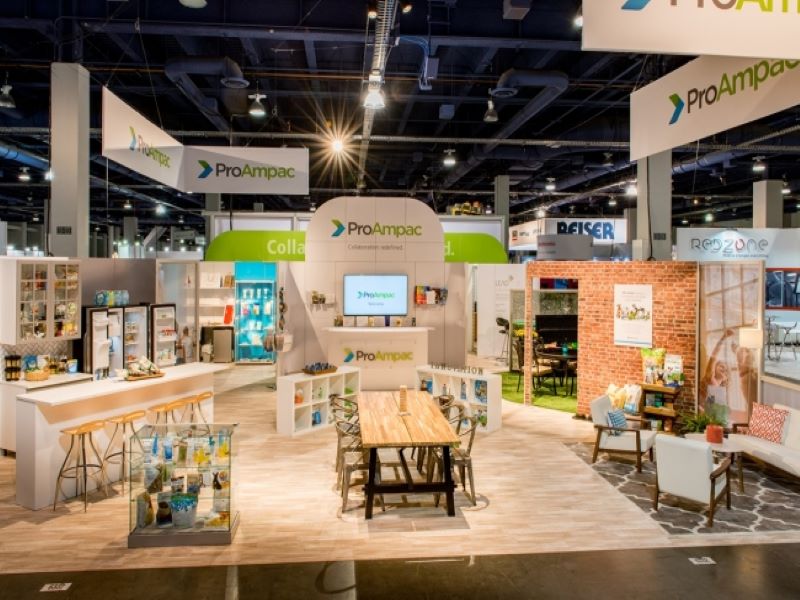 The company displayed its ProActive Sustainability® flexible packaging options at the 2019 PACK EXPO in Las Vegas. Credit: ProAmpac.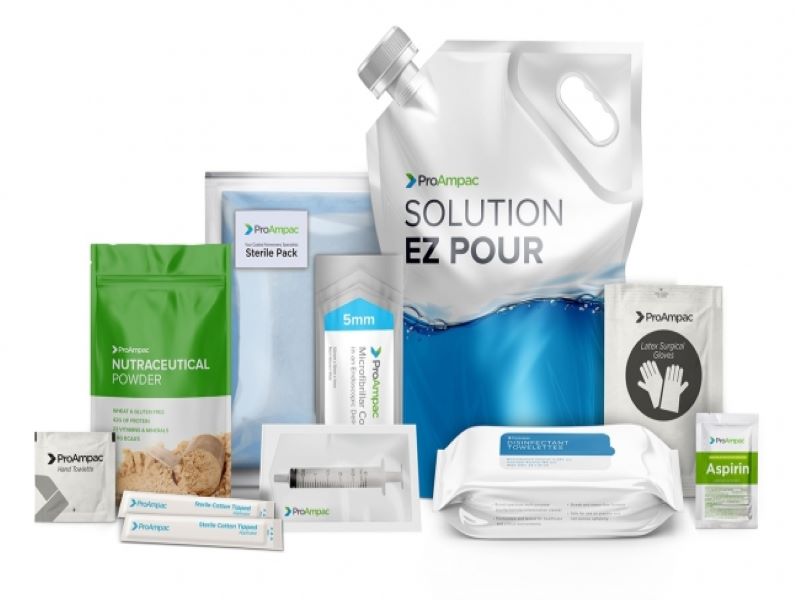 The flexible packaging manufacturer participated in the Medical Design & Manufacturing (MD&M) West Conference held in February 2020. Credit: ProAmpac.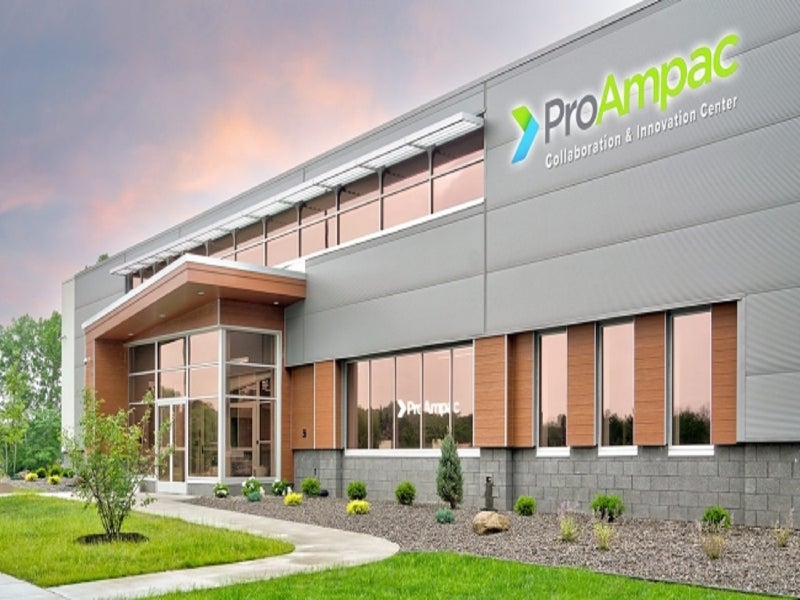 Built with an investment of $8m, the CIC helps ProAmpac to develop prototype packaging products. Credit: ProAmpac.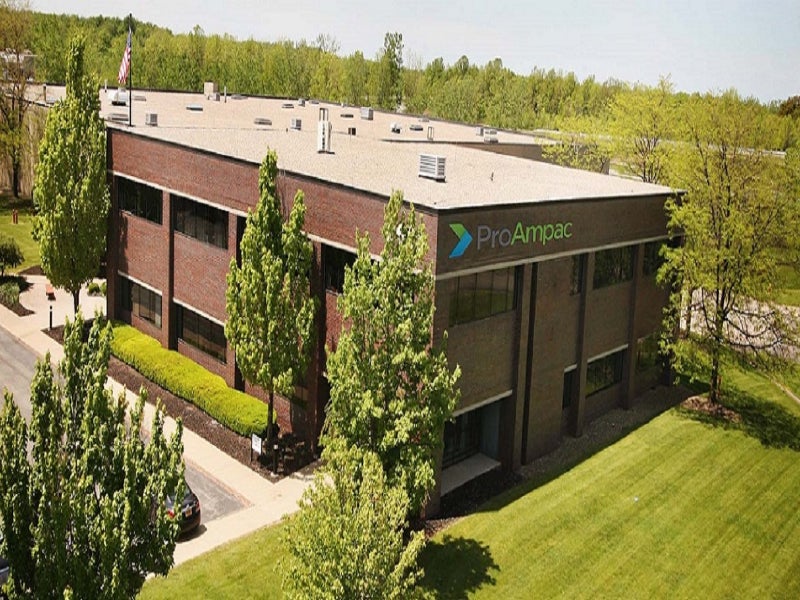 The expanded facility became a one-stop centre for sustainable materials and flexible packaging products. Credit: ProAmpac.
Flexible packaging manufacturer ProAmpac constructed a new Collaboration & Innovation Centre (CIC) at its existing packaging facility located near Rochester in Monroe County, New York, US.
Announced in February 2020, the CIC is used for packaging design and development. The facility also serves as a training hub for consumer-packaged-goods (CPG) companies, and as a centre for industry events.
The Empire State Development (ESD) organisation provided a financial grant worth up to $1.35m to support the development of the CIC. The project was also supported by Greater Rochester Enterprise, Rochester Gas & Electric, and Monroe County.
The ground-breaking on the site took place in September 2020. Built with an estimated investment of $8m, the centre was inaugurated in July 2021.
ProAmpac's packaging plant location
The company's manufacturing facility is located at 2605 Manitou Road in the Town of Ogden in Monroe County, New York.
The new innovation centre added 35,000ft² space to the company's existing manufacturing facility.
ProAmpac's Rochester packaging plant expansion details
ProAmpac uses the CIC facility as the base for its packaging design and rapid prototyping programme, known as Design & Sample Lab (DASL). DASL focuses on developing functional and commercial-quality packaging prototypes, which can be used for trade shows, sizing, compatibility and consumer studies and promotion.
The new facility helps the company expedite packaging innovation and development. It is equipped with an analytical testing lab, development and testing equipment, and areas for training, meetings and collaboration.
It supports the collaborative innovation approach adopted by the company to reduce the time taken to bring new packaging from its initial concept phase to the market.
The existing packaging facility produces flexible pouches. Equipped with short-run capabilities, the facility can manufacture from a single pouch to millions. The short runs facilitate limited production-line testing of packaging prototypes.
The CIC also helps to accelerate the company's capabilities in the areas of product development, analytical capabilities and application testing. It supports the collaboration between customers, suppliers and the company's development teams.
Project benefits
The new CIC is expected to strengthen the economy of the region. The packaging facility expansion created 40 new jobs and strengthened the local manufacturing sector.
The project allows industry professionals from other locations to collaborate at the CIC. It also supports 'Finger Lakes Forward', an initiative to spur economic growth in the Finger Lakes region.
Empire State Development, an umbrella organisation for New York's economic development, supported ProAmpac through a capital grant of up to $1.35m and through its Excelsior Jobs Program in exchange for a commitment to creating jobs in the region.
The new centre is a one-stop-shop for both sustainable materials and flexible-packaging structures.
The company made the new CIC the permanent home to LEAD ProAmpac Academy which trains its customers and employees in extrusion, lamination, printing, sustainability and other flexible-packaging technologies twice a year.
ProAmpac packaging product portfolio
ProAmpac offers diverse flexible packaging solutions that cater to different industries. Its wide range of products includes PRO-DURA large-format bags and heavy-duty bags for speciality items, aluminium and plastic die-cut lids, preformed pouches, and daisy chain lidding for portion pack applications.
The company provides E-Z ZIP recloseable pouches, Quick Zip pouches, POUR & LOK and INNO-LOK pre-zippered films for the protection of the products inside the packaging.
Other product offerings include barrier and non-barrier performance films, cohesive wraps and customised films for applications such as dried foods, meat, frozen foods, hot-fill liquid and chemicals.
ProAmpac showcased digital print, short-run, breathable materials, and other medical flexible packaging products at the MD&M West medical design and manufacturing event in February 2020.
The healthcare and medical packaging solutions offered by ProAmpac include form-fill-seal overwraps, pre-made bags and pouches, and PRO FlexiPURE films for drug-delivery applications.
The solutions for over-the-counter pharmaceuticals are poly-coated one-side paper and paper/poly structures for single-dose packaging.
Marketing commentary on ProAmpac
ProAmpac is a global flexible packaging company with a network of 34 manufacturing centres of excellence in seven countries. It has an extensive product range and offers innovative packaging solutions, serving multiple industries, including foodservice, food and beverage, retail, lawn, garden and speciality, pet food, home, health and beauty.
Headquartered in Cincinnati, ProAmpac was acquired by Pritzer Group Private Capital from Wellspring Capital Management in November 2016. The ProAmpac management team continues to be a major shareholder in the company despite the acquisition.
The company operates under Ampac, Tulsack and Prolamina brands and has 27 locations throughout Canada and the US.