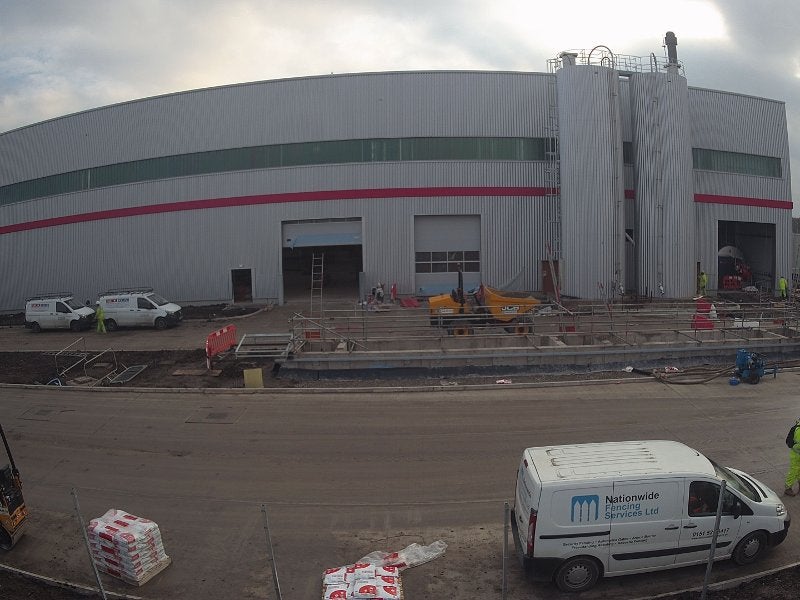 Prowell is building a new state-of-the-art corrugated sheet board manufacturing facility with an investment of £75m ($96.2m) in Ellesmere Port, UK.
The new factory is the company's 12th corrugated sheet board plant in central Europe and will replace Prowell's existing facility at Pioneer Business Park in Ellesmere Port near Liverpool, when operational.
Plant construction began in November 2017, with production scheduled to commence in the fourth quarter of 2018.
The new cardboard manufacturing facility will enable Prowell to cater to the increased demand for cardboard in Europe while strengthening its position in the European corrugated sheet board market. It will produce 235,000t of corrugated board a year for packaging applications.
The company's investment in Ellesmere Port is part of Two Twentyfive strategy of Prowell's parent company Progroup. The new plant is expected to boost the regional economy by creating approximately 45 jobs.
Prowell's corrugated cardboard facility details
The Ellesmere Port cardboard manufacturing facility has a built-up area of 327,976ft². Developed by Peel Logistics Property, the site is located on the former 45-acre Cabot Carbon site near the M53 motorway in Cheshire.
The plant will be equipped with an advanced, high-efficient cardboard machine with a working width of 3.35m.
The machine will produce lightweight single- and double-walled Prowell's Next Board® corrugated board flute grades B, BNG, C, E, and the resulting combinations using corrugated base papers produced at Progroup's paper mills.
"The new plant is expected to boost the regional economy by creating approximately 45 jobs."
It will have the capacity to produce up to 500 million square metres of high-quality cardboard formats a year while operating at a working speed of 400m/min.
The Prowell's corrugated cardboard manufacturing facility will also offer an additional space for a 468,000ft² packaging park model facility to be built in the next phase of development.
Contractors involved with Prowell's corrugated cardboard manufacturing facility
UMC Architects acted as the lead designer for the plant, while Buckingham Group provided construction services.
Dodd Group delivered mechanical and electrical services under a $7.6m subcontract awarded by Buckingham.
Next Board® corrugated base paper
Prowell began production of the Next Board® corrugated base paper at its Propapier PM2 paper plant in Eisenhüttenstadt, Germany in March 2010. The paper is available in basis weights between 60g/m², 70g/m², 80g/m², and 115g/m².
Certified with the Forest Stewardship Council (FSC) standard, the Next Board® corrugated base paper reduces CO2 emissions by 24% during shipment. The production of Next Fibre® reduces CO2 emissions by 52% compared to other corrugated base papers.
Marketing commentary on Prowell
Founded in 1991, Prowell is a subsidiary of German corrugated board maker Progroup. The company manufactures a variety of corrugated boards such as F, FE, E, EB, B, BE, BC, C, AC, AAC, B NG, and BC NG in brown or white corrugated board formats. It also produces single, double and triple wave cardboards.
Headquartered in Landau, Germany, Prowell operates eleven corrugated sheet board making plants in central Europe, including five in Germany, two in Poland, and one each in France, Czech Republic, Italy and the UK. The company's annual production capacity of corrugated board is expected to reach 3,000 million square metres by the end of 2018.
Prowell unveiled its plans in 2018 to build an additional four corrugated cardboard plants in central Europe between 2019 and 2021 to increase its total annual production capacity to approximately 4.2 billion square metres.