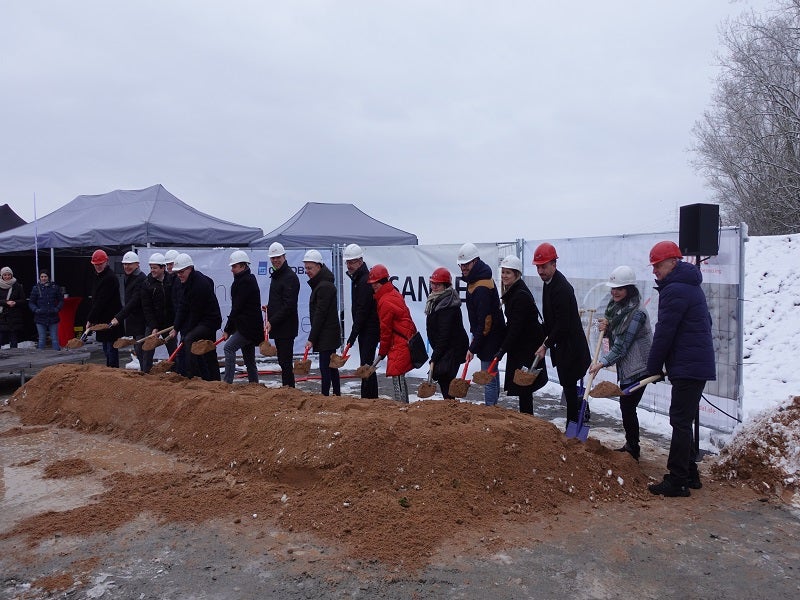 Sanner broke ground for a new production facility in the Stubenwald industrial estate in Bensheim, Germany, in January 2023. Credit: Sanner.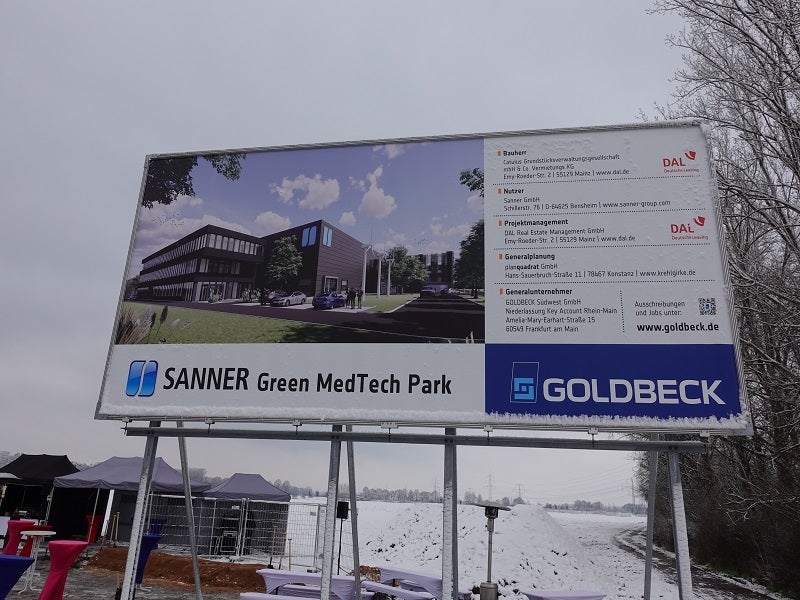 The new facility will increase Sanner's existing production capacity in Germany by more than 100%. Credit: Sanner.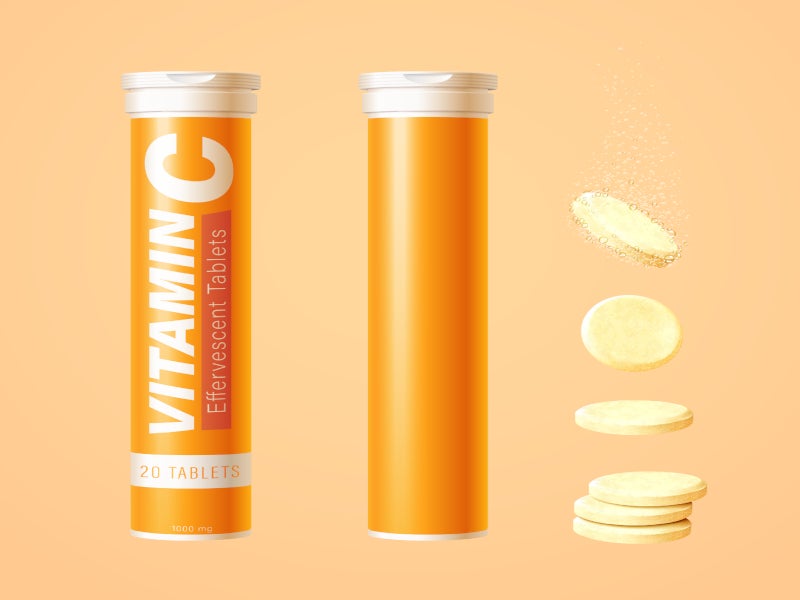 The new facility will manufacture desiccant or effervescent packaging for medical devices, diagnostics, pharmaceuticals. Credit: Rolling Stones/Shutterstock.com.
Germany -based healthcare packaging company Sanner will build a new production facility and headquarters in Bensheim, Germany.
The aim is to increase the company's capacity for catering to the customers' diverse requirements in pharmaceuticals, medical devices, and diagnostics packaging solutions.
The new facility will be capable of manufacturing desiccant or effervescent packaging for medical technology, diagnostics, mechatronic pharma drug delivery systems and drug handling.
The ground-breaking ceremony for the facility took place in January 2023. The company will relocate its production completely to the new facility, following its opening in September 2024.
Location of Sanner's new production plant
The facility will be located in the Stubenwald II industrial park in Bensheim. The site is suitably positioned to access crucial routes for logistics.
Design and details of Sanner's new packaging facility in Bensheim
The new state-of-the-art facility will cover an area of approximately 30,000m² in the Stubenwald II industrial park, which will more than double the existing production capacity of Sanner in Germany.
Sanner Technikum, a new technology and innovation centre, will be developed in a 300m² area within the facility to develop customised solutions and prototypes.
The facility will be designed with a flexible moulding and assembly production floor, which can adapt to customers' needs in both the packaging and device contract development manufacturing and organisation (CDMO) areas, as well as electrostatic discharge (ESD) floors for electronic medical device components.
The facility will be installed with highly automated equipment and an automated central material supply to feed all machines. It will have separate areas for desiccant and injection moulding.
A fully automated stock management system will double the existing capacity of the warehouse. The facility will feature classes 7 and 8 clean rooms, as well as additional capacity to address the current and anticipated future demand.
Sustainability features of the new production facility
Sanner's new facility will adopt several sustainable measures to reduce energy consumption by 20% to 30%. It will be installed with state-of-the-art heat pumps and an automated heat exchange system to reduce the usage of natural gas.
A photovoltaic system will be installed over the entire roof of the factory with the capacity to generate the electricity needed by more than 300 domestic households.
Wind turbines will generate the energy required for exterior lighting as well as electric bicycles and electric car charging. Roof greening and substantial vegetation will make the facility a flagship site for sustainable production in the region.
Medical device and healthcare packaging products
Sanner develops and manufactures medical device components and active primary healthcare packaging by utilising smart solutions. It supplies plastic primary packaging for solid pharmaceuticals and single-dose primary packaging for liquid medicines. It has developed and expanded the usage of desiccant packaging for pharmaceutical products.
The company's latest product series offers a diverse range of solutions such as the AdCap desiccant capsules and AdPack desiccant bags.
The company's effervescent tablet packaging, such as DASG and DOSG closure systems, offer desiccant closure with a tamper-evident function. FOG 27 is an innovative and user-friendly closure system with high performance in consumer tests. BioBase is the company's first bio-based packaging for sustainable packaging of effervescent tablets.
The company offers desiccant packaging for test strips, especially in the Asian market. Its Atmo Guard System technology protects the products during commercialisation.
Sanner's CDMO services
Sanner offers CDMO services to pharmaceutical and medical device clients. The company designs, develops and manufactures drug delivery systems, diagnostic solutions and medical devices for its global customers.
The company offers IDP Process, a standard-compliant stage-gate process, for the development of the packaging or device.
Sanner offers precision injection moulding for a device, even in high volumes, with its technical expertise and offers in-process control (IPC), automated multi-part assembly, and production in the grey or clean room for pharmaceutical or medical products.