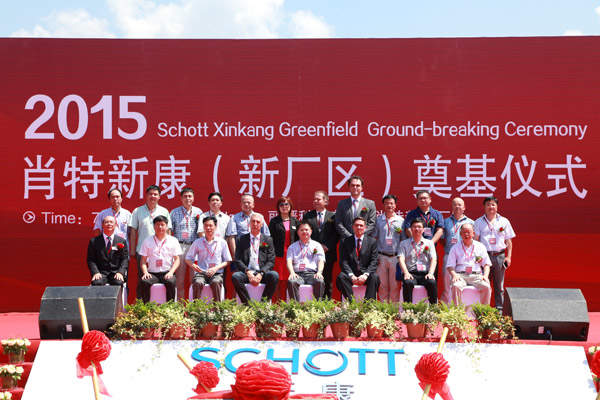 The official opening of Scott's new pharmaceutical packaging facility in Jinyun, China, was held in June 2021. Credit: Schott.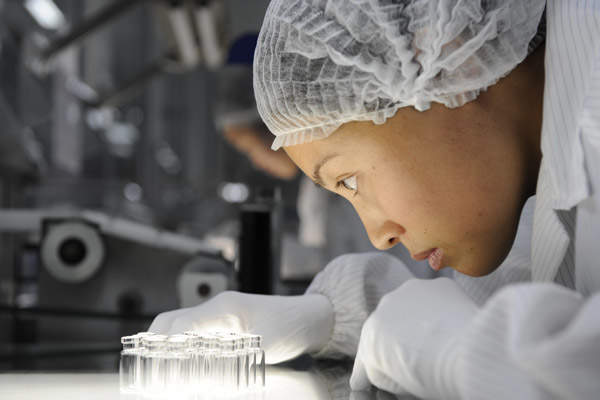 The pharma glass tubing factory will double its glass tubing production capacities in Jinyun, China, with an investment of €70m ($80.8m). Credit: Schott.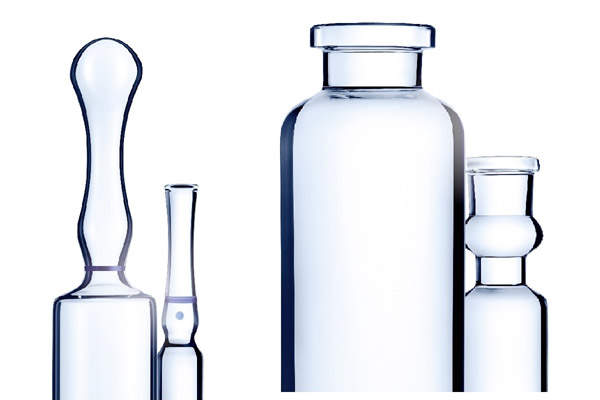 The packaging plant serves as the hub for the manufacturing and distribution of 5.0 Type I borosilicate glass tubing. Credit: Schott.
Germany-based speciality glass manufacturer Schott opened its first pharma glass tubing factory in Jinyun County, Zhejiang province, China, in June 2021. The facility is used to manufacture high-quality borosilicate glass tubing, a base material used to produce glass vials, ampoules and syringes that store vaccines and other injectable drugs.
Ahead of its official opening, the plant started operations for manufacturing vials and syringes for Covid-19 vaccines at the end of 2020. Since then, the site has grown into a significant manufacturing hub for pharmaceutical glass tubing, as well as drug containment and delivery solutions, and created 250 jobs.
Schott invested €60m ($71.4m) in the development of the factory, which is part of a larger $1bn investment for the expansion of its pharmaceutical business globally.
In November 2021, the company invested another €70m ($80.8m) to expand its melting infrastructure, including additional melting tanks in Jinyun, to meet the rising demand for high-quality glass tubing for primary pharmaceutical packaging. The new tanks are expected to go into operation in 2023.
Details of the pharmaceutical packaging facility in Jinyunn
The new pharmaceutical packaging facility, located at Schott Xinkang's site in Jinyun, is equipped with state-of-the-art manufacturing technology and a melting tank for high-quality pharma glass tubing.
The production site supports the manufacturing transition from low borosilicate glass (7.0 glass type) to higher quality intermediate borosilicate glass (5.0 glass type), which is already widely used across the world.
The factory serves as a regional manufacturing and supply centre. With an initial capacity of 20,000t of 5.0 Type I borosilicate glass, it has the potential for additional expansion.
The Schott tubing facility in Jinyun is currently the centre for the production and distribution of intermediate borosilicate glass tubing.
China is predicted to become the world's biggest pharmaceutical market by 2050. Though low-priced glass pharmaceutical products are currently leading the market, anticipated rapid growth in the sector is expected to spur demand for high-quality pharmaceutical packaging.
Schott focuses on the high-quality packaging segment, which is anticipated to witness strong growth in the future.
Schott's glass packaging product details
Schott uses Fiolax® borosilicate glass, a high-quality glass, as a base to manufacture all its packaging solutions. The glass offers a transparent and amber design with light-protection properties for sensitive pharmaceutical products.
The highly inert glass prevents drug-container interactions, making it a suitable packaging material for life-saving pharmaceuticals.
The 5.0 Type I medium borosilicate glass supports the Chinese Government's aim of transitioning away from low borosilicate glass (7.0 glass).
Glass vials range in size between 1ml and 100ml. They include control injection, transparent and brown glass bottles, as well as screw and printing silicide coating bottles.
The company's glass ampoules are made from quality raw materials and provide 100% leak-proof packaging. Made in accordance with ISO specifications their product line includes ampoules between 1ml and 30ml with a break system that comprises a single-point score, colour ring and engraved ring.
Different types of ampoules produced include straight type B, Funnel type C and D-type closure.
Details of the existing glass packaging plant
The company already owns two production facilities in China, including an integrated production facility in Suzhou and another facility in Jinyun, which was developed in a joint venture with Xinkang.
Commissioned in 2008, the glass pharmaceutical packaging plant in Suzhon is spread over an area of 2,500m². It was built in accordance with the highest precision standards and a strict process control system. It has an annual production capacity of more than 100 million glass vials and ampoules.
Marketing commentary for Schott Pharmaceutical Packaging
Schott is one of the leading suppliers of speciality glass and glass ceramics packaging for the pharmaceutical industry. The company operates manufacturing sites and sales offices in 33 countries and has a workforce of around 17,200 people worldwide. It produces approximately seven billion syringes, vials, ampoules, cartridges and special articles made of glass or polymer annually.
All production sites run by the company operate in a Good Manufacturing Processes (GMP) environment, and the products comply with international standards, including United States Pharmacopeia (USP), European Pharmacopoeia (EP) and Japanese Pharmacopoeia (JP).