Project Type
Pharmaceutical packaging facility expansion
Location
Müllheim, Germany
Start of Construction
February 2020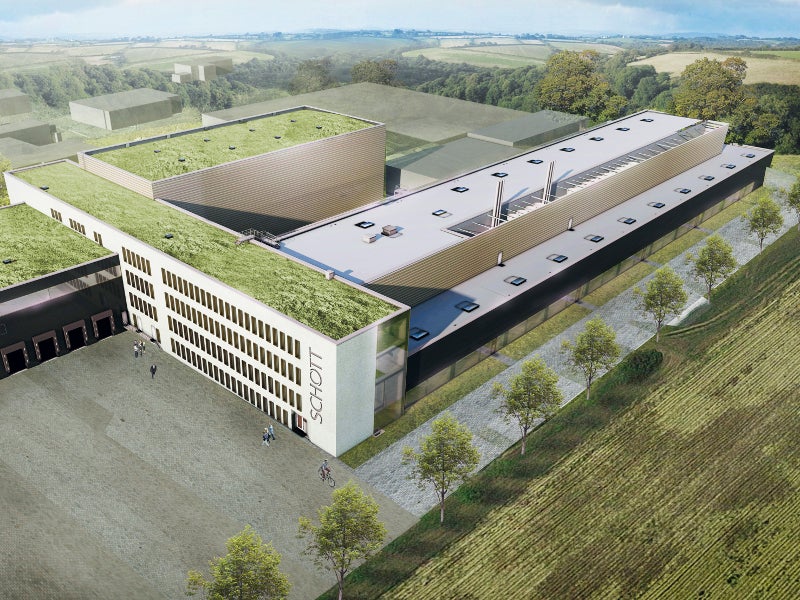 The construction of the new packaging plant will be completed in 2021. Credit: SCHOTT / IE Plast.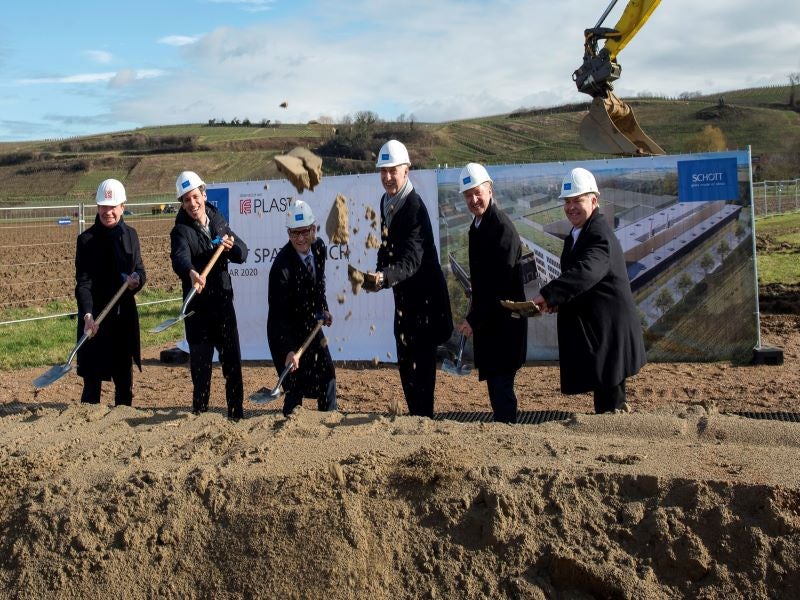 The ground-breaking ceremony was held on 14 February 2020. Credit: SCHOTT / Margrit Müller.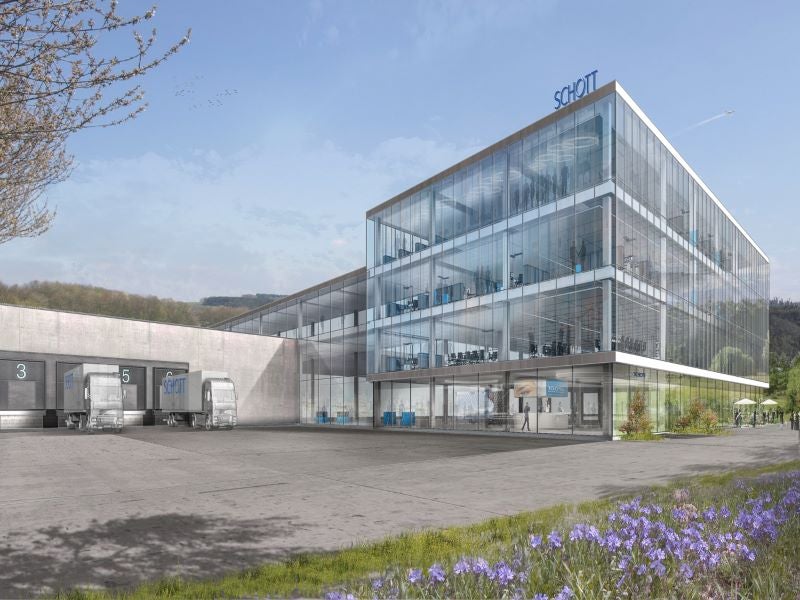 The Müllheim facility currently has a workforce of 280 employees. Credit: SCHOTT AG.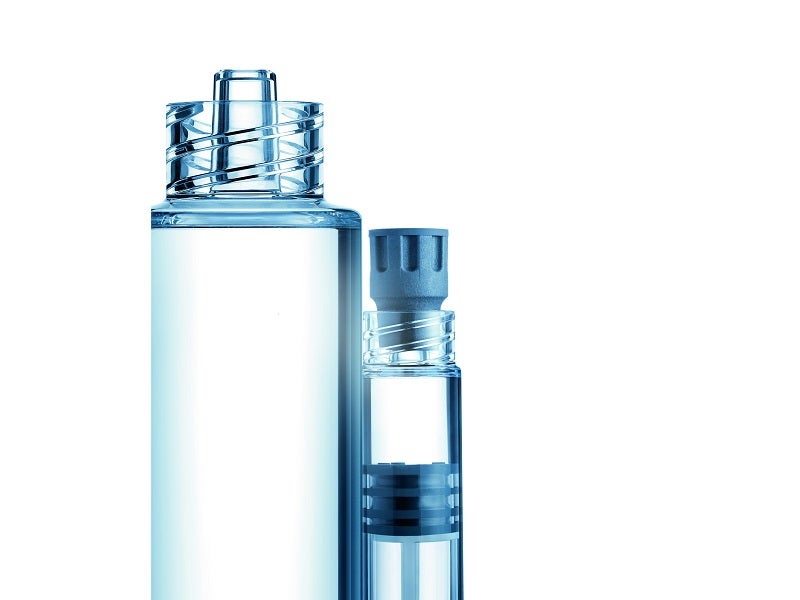 Schott is increasing its production capacity for ready-to-use polymer syringes and individualised containers. Credit: SCHOTT AG.
Schott is building a new plant at its existing site in Müllheim, Germany, to meet the increasing demand for pre-fillable sterile polymer syringes used for intravenous therapies, emergency drugs and highly viscous medications.
The project will triple the company's production of pharmaceutical polymer containers. The investment aims to meet the increasing demand for specialised drug delivery devices.
A ground-breaking ceremony of Schott's pharmaceutical packaging plant was held on 14 February 2020, marking the beginning of construction.
Construction is expected to be completed by the end of 2021, and the facility will commence operations in 2022. The project forms part of the company's strategy of expanding its polymer business.
Schott pharmaceutical packaging plant location
The new plant will be located at the company's existing site in Müllheim, Germany.
Müllheim is a town in the state of Baden-Württemberg. It is located in the tri-national Upper Rhine Valley, a region that extends across Switzerland, France and Germany.
Schott pharmaceutical packaging plant design and details
The new plant will cover an area of 11,000m². The building will include a logistics centre, a pilot centre for rapid prototyping and development of innovations in packaging, and an integrated area to support administrative needs.
The latest cleanroom technology will be incorporated into the new production facility.
Schott's new facility is being built to meet the highest standards. It will feature advanced production lines and automation technology across all operations, including injection moulding, quality control, and sterile packaging.
Once the site is operational, Schott's increased production will meet the needs of pharma companies by offering customised packaging solutions in market segments such as cancer therapy and highly sensitive biologics.
Project benefits
The project is expected to enhance Schott's position in the pharmaceutical packaging market.
The plant will help the company meet the rising demand for pharmaceutical packaging made out of high-end polymer.
It will increase the production capacity for ready-to-use polymer syringes and individualised containers. In addition, the expansion will generate more than 100 jobs.
Details of Schott's existing operations in Müllheim
Müllheim is the company's only German production site catering to the company's Pharmaceutical Systems business unit.
The site serves as a Competence Centre for vials and currently employs 280 people.
Schott product portfolio
Schott's product range in the pharmaceutical packaging segment includes vials, syringes, ampoules, cartridges, and special articles made of tubing glass and polymer. The company also offers coated packaging and other special packaging solutions for highly sensitive drugs.
In the vials category, the product portfolio comprises StandardLine and TopLine. The Müllheim site produces vials in the TopLine, SCHOTT Type I plus®, Siliconised, SCHOTT TopLyo®, and StandardLine ranges.
Product offerings in the syringes category include syriQ® sterile and syriQ® bulk glass syringes, and SCHOTT TopPac® ready-to-fill polymer syringes. The company provides SCHOTT Cartridges HS, SCHOTT Cartridges BR, and SCHOTT Cartridges Double Chamber.
The pharmaceutical containers manufactured by the company are made of TOPAS® COC polymer, an advanced cyclic olefin copolymer (COC). The containers are lightweight, break-resistant and transparent.
Marketing commentary on Schott
Schott is an international manufacturer of specialty glass and glass-ceramics. Headquartered in Mainz, Germany, the company operates in business areas such as advanced optics, home tech, electronic packaging, flat glass, pharmaceutical systems, tubing, lighting and imaging.
The firm is a major supplier of pharmaceutical packaging made from polymer and glass. In total, it has more than 600 production lines across 18 production sites in 13 nations.
Schott manufactures around 11 billion syringes, ampoules, vials and cartridges a year.
It set an investment target of €320m ($345.46m) for the fiscal year 2019/2020 to expand its pharmaceutical packaging operations in India and China. Dedicated to FIOLAX® glass tubes manufacturing, a new plant is currently under development in Jinyun, China. The facility is expected to start operations in 2020.
Related projects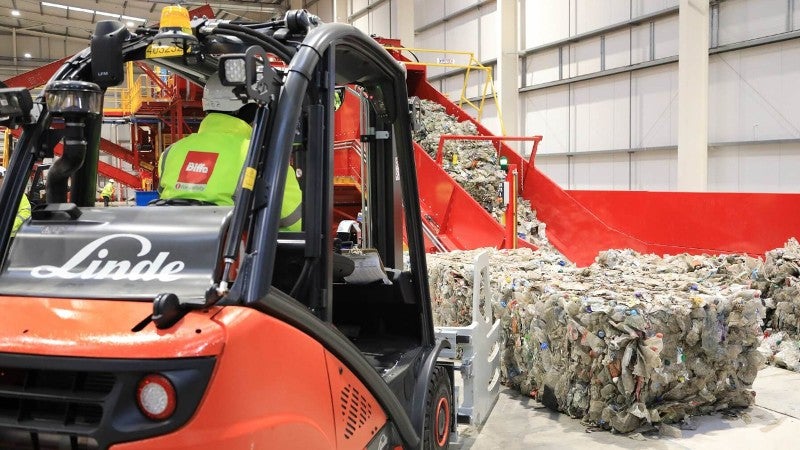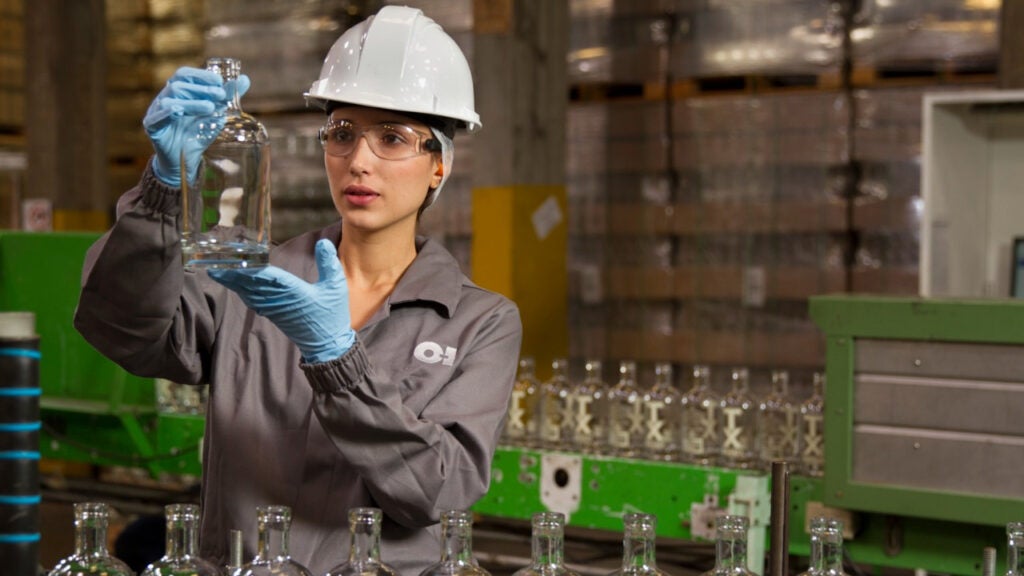 Topics in this article: