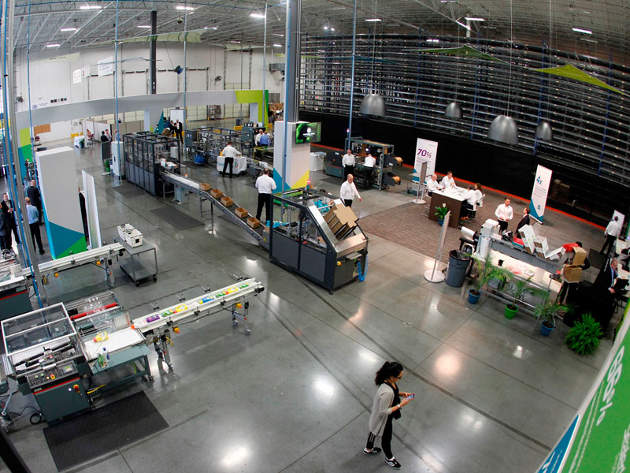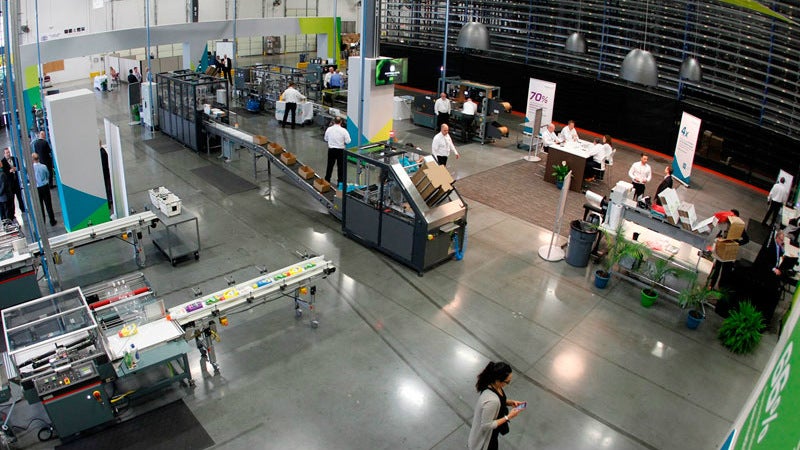 Sealed Air Corporation opened a new packaging innovation centre in Kentucky, US, in May 2017 as part of a collaboration with United Parcel Service of America (UPS). The innovation centre was developed as part of a strategic partnership signed between the two companies in 2016.
The centre will provide customers with firsthand experience of the latest packaging technologies that are available from Sealed Air before placing orders. It is aimed at providing a comprehensive set of solutions and solving the packaging and shipping problems faced by online retailers and companies from other industries.
The centre will take its customers through the entire product supply chain from packaging to delivery. It will provide efficient packaging solutions to ensure minimum packaging waste, lower logistics costs and higher brand affinity.
Sealed Air innovation centre details
The new packaging innovation centre is developed within the campus of UPS Group's supply chain solutions centre in Louisville, Kentucky.
Spread across an area of 6,000ft² in the UPS supply chain facility, the innovation centre showcases a range of state-of-the-art packaging solutions offered by Sealed Air.
Furthermore, the centre houses a variety of packaging work-cell solutions that help improve workforce productivity, reduce product damage and deliver products that are consistent and enhance end-user experience.
Weight reduction packaging technologies Sealed Air's innovation centre
One of the systems uses is an automated packaging system, which eliminates the outer cartons thus reducing the weight and the dimension of the packaging by 87%.
While the e-Cube void reduction system can deliver right-sized packaging by reducing void-fill in the box by roughly 60%. The system folds the additional corrugated and seals the product by taking precise measurements. Packages developed using the system are more sustainable and help minimise costs. They are suitable for companies that ship more than 3,000 boxes a day.
The FasFil EZ Auto paper void fill system is meant for small-cell packing stations and produces paper void-fill in both manual and programmed modes. It can be run either with a roll-stock or fanfold paper configurations.
The centre also features the StealthWrap cartoning solution, which creates a 99.9% opaque film that can be used instead of the traditional corrugated outer cartons. Products can be securely wrapped in the film resulting in reduced dimension and weight of the packaging, saving space and cutting billing charges.
Polybag and foam-filled bags packaging technologies
Customised polybag packages can be created by the in-line FloWrap automated mailer system. The system produces 30 polybag packs a minute, significantly reducing the time for sorting, labelling, scanning and manual packing of the products. It is an ideal solution for high-volume and high-demand e-commerce and apparel markets.
Expandable Instapak foam-filled bags can be produced by the SpeedyPacker insight system, which can deliver up to 21 bags a minute. The system is ideal for automotive, electronics, hard-to-pack, and fragile items.
Cushion packaging systems at Sealed Air's innovation centre
Instapak iMold can create cusomised cushions for big and fragile products using foam dispersion technology, which automatically identifies the mould changeovers and applies the correct cushion, enabling error-free operation.
"The system can operate at speeds of 90 linear feet a minute."
The innovation centre also houses the NewAir I.B. Flex inflatable cushioning system, which creates NewAir I.B. and bubble wrap IB materials. The system can operate at speeds of 90 linear feet a minute, occupies less space, and uses patented technology that maximises inflation in every cell.
Services offered at the innovation centre
The innovation centre provides packaging consulting services along with the demo of various packaging systems offered by Sealed Air. It offers packaging performance analysis to ensure less amount of packaging to be used to provide optimum product protection and improve packaging efficiency.
Customers can schedule appointments to look at the packaging solutions in real-time and can request a packaging analysis suitable for their business needs and objectives.
The innovation centre is accompanied by UPS Group's Package Design and Test Lab, where the company will offer pre-shipping packaging protection solutions.
The lab incorporates different systems that create varying level of temperature, shock, compression and air pressure to demonstrate how a package moves throughout an entire supply chain.
This real-time experience is intended to help companies to custom-design packaging solutions that suit their own products and customer needs. Furthermore, the lab tests packaging options offered at the innovation centre in real-time.