Project type
Plastic film metallising facility
Location
Austell, Georgia, USA
Completion
15th September 2004, full production achieved on 1st February 2005
Output products
Metallised plastic film for flexible packaging industry
Equipment
Galileo Vacuum Systems, Polytype, Wakefield Beasley and Associates
Manufacturing services
ei3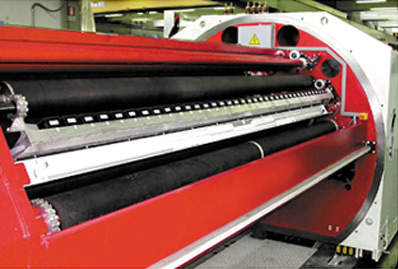 The Galileo metallisers at the Austell facility will measure the thickness and uniformity of deposited aluminium coatings with their non-contact CMS Dual-Mode Deposition monitors.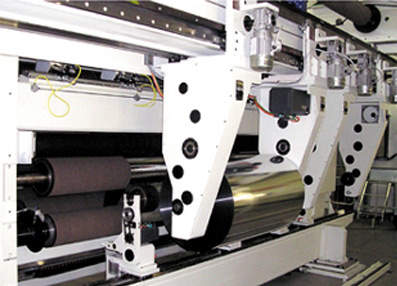 Integrated with the new metallisers are Galileo Masterslit 3312 slitter/rewinders.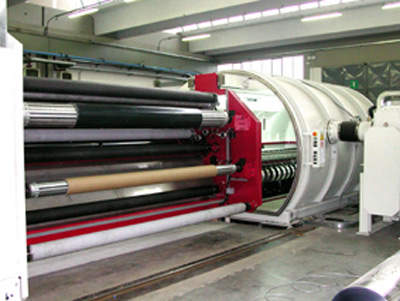 The Austell facility has two metallisers, each capable of metallising plastic film in roll sizes to 132in wide at speeds of up to 995m/min.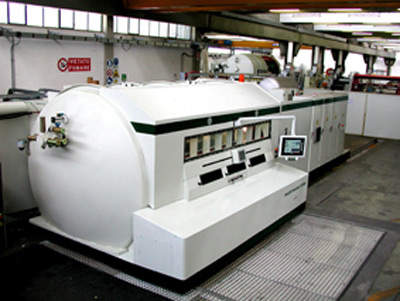 Galileo vacuum system Gold 3310 metalliser.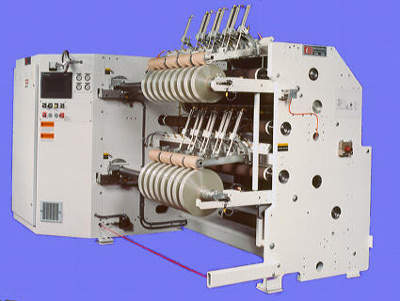 Rewinding system used at the new plant.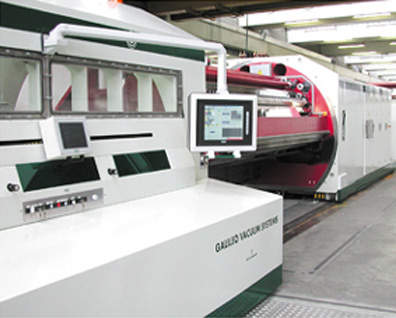 Galileo vacuum system Gold 3312 metalliser.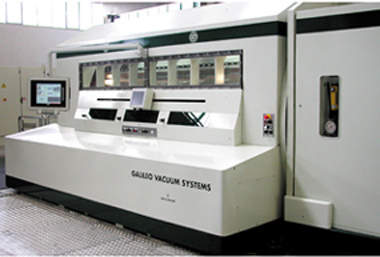 The metallisers feature a computer control system to provide operators with real-time analysis of critical parameters that are displayed and controlled through two touch-screen monitors.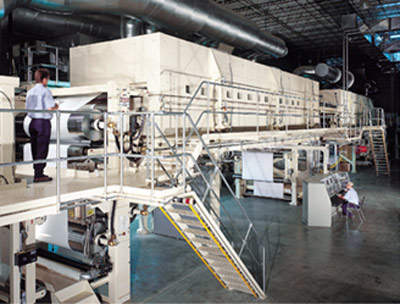 Vacumet's Polytype gravure coater handles webs 86.5in wide and 50in roll diameters. It can coat aqueous and solvent formulations in direct, reverse or offset gravure modes.
On 21st September 2004 Vacumet, which has five other manufacturing sites in the US, opened a new plastic film metallising facility in Austell, Georgia, to replace its older facility in Atlanta which did not have sufficient space to accommodate the new equipment and technology planned.
Free eBook
3 Key Tips for a Successful Design Build Project
With supply chain disruptions and inflation creating new challenges for delivery teams, design-build projects are booming. This e-book looks at the 3 essential tips a project delivery team must consider when delivering a successful Design Build project.
by Oracle
Vacumet also moved several slitters and metallisers from the existing location at Bakers Ferry Road but this did not interrupt production. The new Austell facility went into full operation on 1st February 2005. In addition in August 2004Vacumet announced the start-up of its new Connecticut operation in East Hartford, on 1st September 2004, which has initially housed one 86 inch metalliser and several slitters.
The construction of the new 81,000ft² facility (includes 8,500 ft² of office space and 30,000 ft² of air conditioned manufacturing space) was started in 2003 and now that it is operational will be able to produce a wide range of metallised plastic film, plasma treated plastic, stripe metallised plastic and special polymer coatings. All of these materials are used in the packaging industry to produce flexible packaging, labels, decals, printed circuits and an array of metallised plastic products.
The new facility required an estimated investment of $56m and can provide over 25 million pounds per year of new capacity. The new Austell plant was built within 30 minutes of the old Atlanta facility, which meant that many of the 100-strong workforce could be retained as well as a further 30 people employed. The facility operates over three shifts for 24 hours a day, seven days a week operation. The new Austell facility has increased Vacumet's metallising capacity by more than 10,000,000 pounds per year.
Suppliers
Galileo Vacuum Systems of Prato, Italy, provided much of the major equipment, including two 3.3m-wide Gold metallisers with roll diameter capabilities of up to 1.2m, two compatible Galileo MRS (Masterslit) matching slitter/rewinders, plus all roll handling equipment. Polytype provided printing units (one to eight colours), lacquering units, UV curing equipment and hot-air ovens. The architects for the building were Wakefield Beasley and Associates.
New technology
The new plant will have two new Galileo metallisers and two new Galileo slitters, as well as several pieces of equipment that will be transferred from the Atlanta plant. The Galileo metallisers, a Gold 3310 and a Gold 3312, are designed to handle plastic film roll sizes to 132in wide. The 3310 accepts roll diameters to 40in; the 3312 handles 50in outside diameter. Both of these machines are capable of running at speeds as fast as 3,280ft/min (995 mpm) while maintaining uniformity of deposition, and can deposit metal on many different plastic substrates. Vacuum pump-down times are as little as five minutes compared to some older equipment that has required as long as 30 minutes to achieve the metallising high-vacuum pressures. Advanced cooling technology allows metallisation of many different plastic substrates including a number of heat-sensitive substrates.
Galileo control system
The new Galileo machines feature an advanced computer control system, integrating all of the command and control aspects of the machine such as DC drives, evaporation controllers and other critical parameters. It provides operators, supervisors and maintenance technicians with real-time analysis of all machine-critical parameters such as vacuum, tension, coating values, etc. These are displayed and controlled through two touch-screen monitors. All this information is recorded in a database for the generation of reports and analysis.
In addition to the touch-screens, operators can oversee the metallising process through a video display that monitors the process from various views within the chamber, such as the unwind, rewind and evaporation areas. Galileo's non contract monitoring system (CMS Dual-Mode Deposition monitor) allows users to select either optical density or radio frequency to measure the depth and uniformity of the deposited aluminium coating. Microprocessor equipped emitters and receivers enable the signal to be processed within the sensor itself, rather than by a central processing unit, which provides higher measuring accuracy. The CMS Dual-Mode Deposition monitor won the Technology of the Year Award in 2003 (a competition run by the Association of Industrial Metallisers, Coaters and Laminators.
Plasma treating capability
The new Galileo metallisers will have plasma treating capability. This is a new technology that treats the polymer surface by changing the chemical composition of the metallised surface to achieve improved barrier properties and better metal adhesion. The new metallisers have been integrated with two new Galileo slitter/rewinders and related automatic roll handling equipment. Rolls of plastic film are untouched by human hands from the moment they are ready for loading into the metalliser until they are packed and ready for shipment to a customer. This preserves the aluminium layer throughout the converting process and also the gas and water vapour barrier properties.
Process monitoring
The new plant has an electronic kiosk, which is linked to all the process logic controls and sensors on the metallisers. This relays production process information through the internet to ei3, a company that provides manufacturing services including remote troubleshooting and data monitoring. If a process variation occurs or a problem is detected, ei3 will send an email to Vacumet and to Galileo to troubleshoot any equipment problems.
Related projects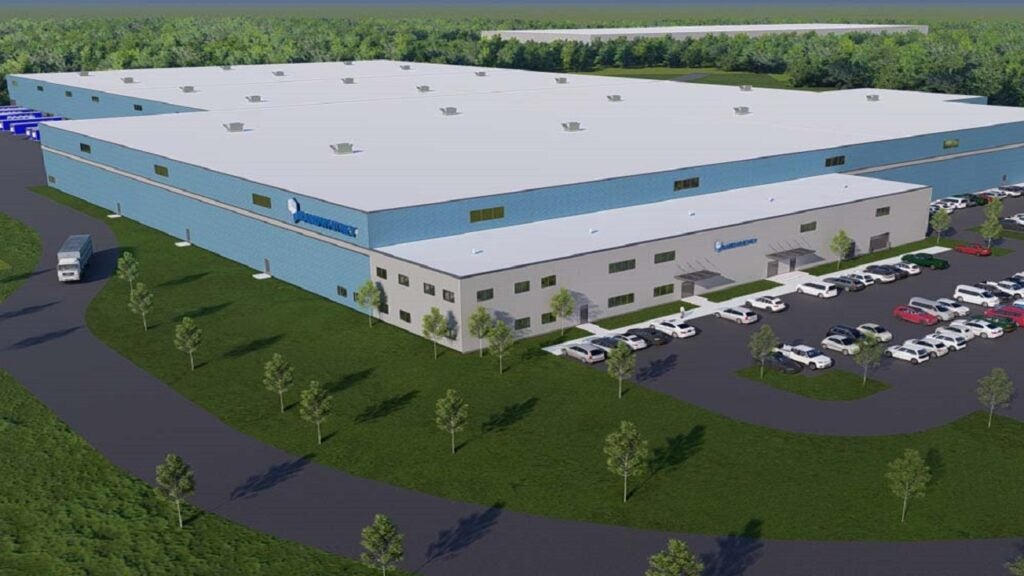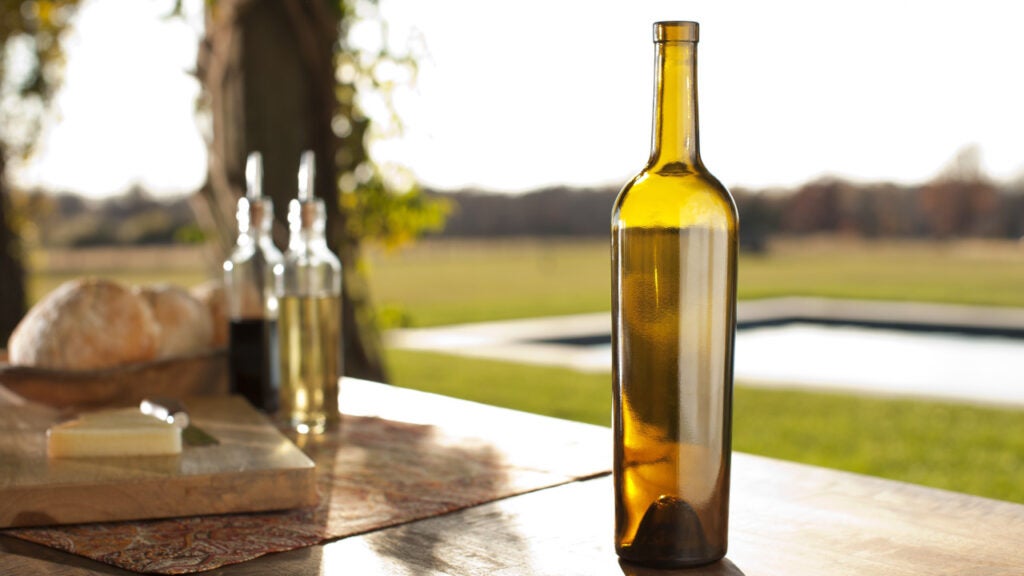 Topics in this article: