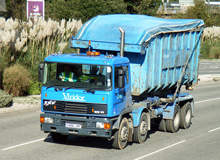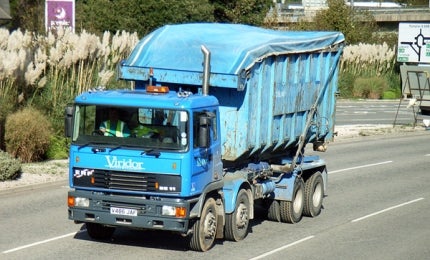 UK-based waste management and recycling company Viridor started construction of its new Plastics Recycling Facility, located in Rochester, Kent, in May 2014. Investment on the plant is estimated to reach £12.5m (approximately $21.02m).
"Investment on the plant is estimated to reach £12.5m (approximately $21.02m)."
The plant will annually recycle up to 75,000t of mixed plastics into high-quality clean plastic grades, which will be used in the production of new plastic products and packaging.
The project will generate new job opportunities during its construction phase and is expected to create 26 new jobs when it becomes fully operational.
Details of the Plastics Recycling Facility
Stadler UK was contracted to design and deliver the plastic recycling facility, while TOMRA Sorting UK will supply the equipment. By the end of the year, iIt will be the fourth facility of its kind to be commissioned by Stadler. Apart from recycling plastic waste, the facility will be equipped to separate up to 10,000t of glass from combined input streams annually.
Plastics that can be normally recycled include polyethylene terephthalate (PET) and high-density polyethylene (HDPE) bottles from drinks and cleaning products.
Recycling process at the Rochester plant
---
---
Mauser Group's wholly owned subsidiary National Container Group (NCG) opened its new plastic recycling facility in February 2014.
---
Viridor's state-of-the-art plastics recycling facility will use TOMRA's TITECH technology to sort different types of plastic materials, including Polyethylene (PE) and Polyethylene-terephthalate (PET), as well as Polystyrene (PS), Polypropylene (PP) and Polyvinylchloride (PVC).
The plastics recycling process will begin with sorting the bales of plastics collected from landfills or local authorities into PET and HDPE streams. The material will then be thoroughly washed and granulated to form new flakes or polymeric pellets, which will then be used in many different applications.
Recyclable plastic bottles will be separated from the bales of plastics received from local authorities or waste management companies into PET and HDPE streams. The plastic materials will be cleaned and washed upon arrival at the plastics recycling plant, and will then slide down to a chute or be carried by a conveyor belt through the sensor area. The information received from the sensor will be electronically processed and, depending on the sorting criteria, the detected materials will be discharged from the material flow into a separation chamber by pressurised air jets.
A high-resolution, pectrometer scanner will operate at a rate of up to 320,000 scan points per second, to facilitate the sorting of small objects and precise scanning of large objects. The sensor will recognise materials based on their colour, spectral properties of reflected light (NIR), X-Ray transmissions (XRT), electromagnetic sensor (EM), Visual Spectrometry (VIS) and X-ray fluorescence technology (XRF).
Marketing commentary on Viridor
Viridor, a wholly owned subsidiary of Pennon Group, is headquartered in Somerset, UK, and is a leading recycling, renewable energy and resource management company. It has 327 operating facilities, 34 landfill gas power plants and 27 material recycling facilities (MRF) across the UK.
The company converts domestic and commercial waste, as well as recyclables, into high-quality raw materials or energy using a wide variety of treatment technologies.