Project Type
Automated pick and place
Location
Monroe, Wisconsin, US
Sponsors
Wisconsin Cheese Group
General Contractors
Fanuc Robotics, Faith Eng., Bizerba USA, Inc., CFS North America, Inc., Cryovac Food Packaging Div., Sealed Air Corp., DataMax, Dorner Mfg., E-Z Tek Industries, Inc., Fanuc Robotics,
Fortress Technologies, Koch Equipment, Rockwell Automation/Allen-Bradley, Videojet Technologies, Inc.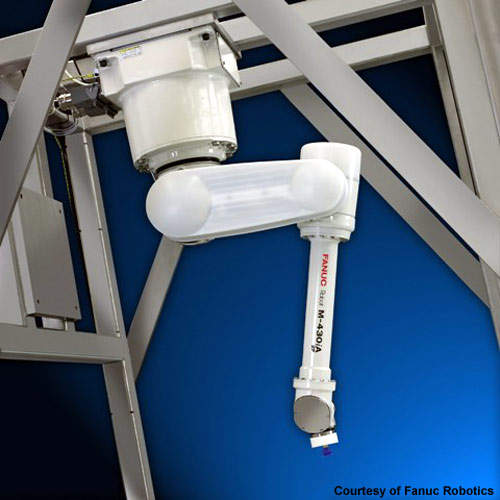 The pick and place M430iA/2F is used at the Monroe facility to increase the production rate.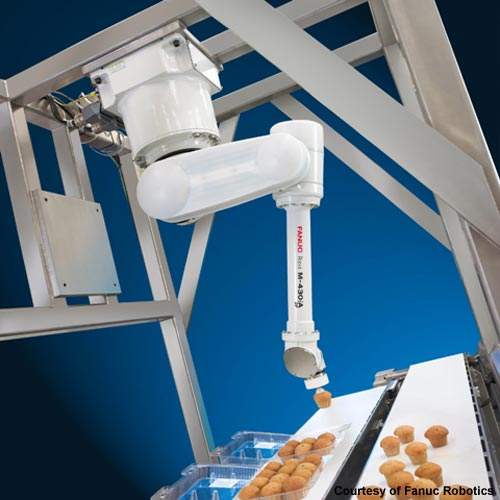 The robot pick and place system uses a vacuum suction gripper as its tool which can be configured to pick up a variety of products.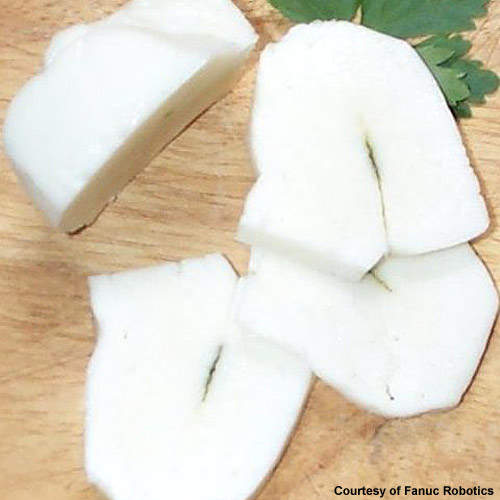 The Hispanic cheese has shown enormous growth in recent years and it now makes up around 50% of the Wisconsin Cheese Group's sales.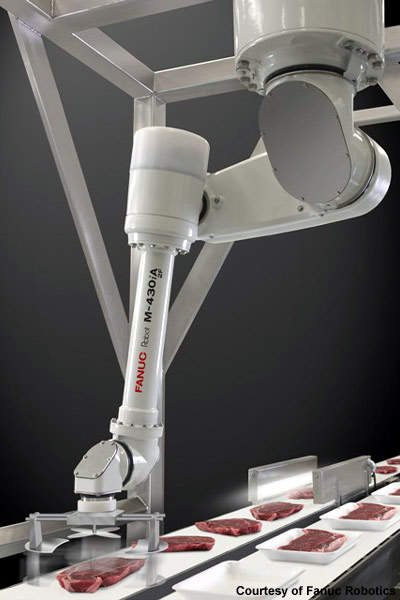 The M430iA/2F is precisely directed in its operations by an accurate camera vision system that determines the position of each item on the line coming into the pick and place area.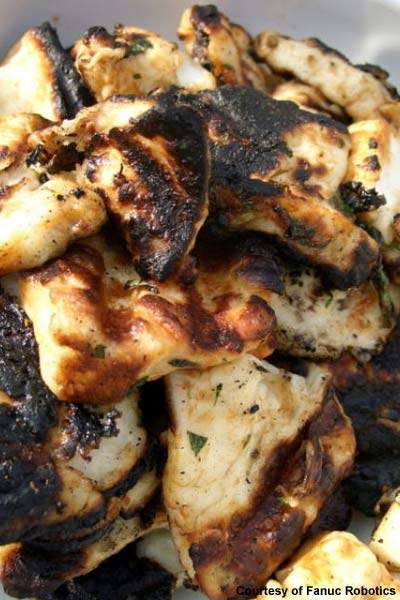 A range of Hispanic cheeses are produced, including frying cheese.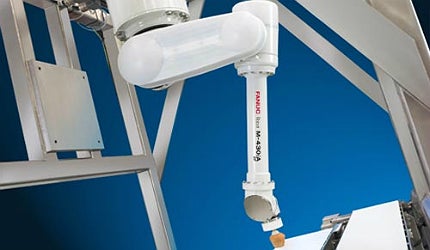 Free eBook
3 Key Tips for a Successful Design Build Project
With supply chain disruptions and inflation creating new challenges for delivery teams, design-build projects are booming. This e-book looks at the 3 essential tips a project delivery team must consider when delivering a successful Design Build project.
by Oracle
Wisconsin Cheese Group has produced and packed a range of Hispanic cheeses for this growing market sector for over 11 years (this sector accounts for half of the company's production and is the only growth area currently). There are over 42 million Hispanic people in the US and this group and the demand for Hispanic cheese is increasing all the time.
"The pick and place system installed at the Wisconsin Group facility is based around the camera-based M430iA/2F robotic system."
The Wisconsin Cheese Group brand for traditional Hispanic cheeses is the El Viajero Brand. The cheeses are produced using traditional recipes and the range includes: Queso Fresco, Queso Blanco, Queso Enchilado, Queso Quesadilla Cotija, Queso Para Frier and also a white Mexican dipping cheese.
Queso Fresco (translates from Spanish to fresh crumbling cheese), for example, has a mild, slightly salty taste with a white appearance and soft, moist crumbly texture. Queso Quesadilla is a semi-soft melting cheese used for producing traditional nachos, whereas Queso Para Freier is a white and mild fresh frying cheese with a firm texture similar to Halloumi cheese from Greece and Cyprus. Queso Cotija is a white and semi-firm cheese with a salty, pungent taste used for grating onto Mexican dishes. These cheeses, produced from Wisconsin milk, are available in bulk or retail and deli sizes to suit the food service industry or single consumers.
Robot lines used by the Wisconsin Cheese Group
Wisconsin Group's Hispanic cheese production line is continuing to expand to keep pace with the requirements of the market (the project took place in early 2008). As part of this expansion the pick and place pack handling operation has been automated (used to use 100% manual handling) and equipped with a camera vision system. The cheeses are vacuum packed in flexible film stock which is either colourless or white. The pack sizes varying from five to 24 ounce and also up to 2 pound twin pack cheeses (there are 15 different pack configurations).
The robotic pick-and-place system for the Monroe facility was designed to improve throughput by receiving cheese packs in discrete groups of nine in a neat 3×3 configuration and then placing them at up to 120 cycles per minute for labelling on a single-file in-feed conveyor. The adjacent camera vision system was installed to ensure that the packs flow through the system efficiently and that the labels are placed correctly.
Installation at the Monroe facility
The pick and place system installed at the Wisconsin Group facility in Monroe is based around the camera-based M430iA/2F robotic system that was supplied by Fanuc Robotics and integrated into the existing packaging line by Faith Eng who also supplied other product transfer components and camera lens filter. Rockwell Automation were also involved in the project providing control systems for the operators as well as an Allen-Bradley Compact Logix, 600 PLC with a touch-screen to allow the robot to be given its operating parameters and to give rapid changeovers to different product lines. The M430iA/2F is a five-axis, articulated, robot which is equipped with an electric servo drive for smooth operation and longevity. The end-of-arm tool for the system is a vacuum-cup grip and release device, which can be easily adapted for use with both single and twin packs.
Operations and processes
The cheese is cut and weighed into the correct portions and then vacuum sealed using film provided by Cryovac and a CFS North America VA430 form/fill/seal machine.
"There are more than 42 million Hispanic people in the US and this group and the demand for Hispanic cheese is increasing all the time."
The packed cheeses are then transferred in groups of 3×3 rows on a variable speed conveyor provided by Dorner and passed to the robot pick and place area. The vacuum packed cheeses are transferred by the robots vacuum gripper in discrete groups of three rows from the production/primary packaging line to a single file conveyor (Dorner) and are also correctly orientated ready for the labelling operation. Picking occurs at 120 cycles per minute while labelling occurs at a rate of around 81 per minute (1kg loads at 120 cycles/min and 2kg loads at 100 cycles/min). The labelling occurs on a Koch top and bottom labeller, which is monitored by a crossbeam photoeye. The labelling is continued by code dating on a Videojet ink-jet system and then packs are passed to a Fortress Technologies metal detector to examine packs for metal fragments. Packs are then price coded on a Bizerba weighing and price scale. The cheeses are then packed into cases and each case is taped using an E-Z Tape top-and-bottom case taper supplied by E-Z Tech Industries. Case data is printed onto a label using a Datamax printer, which is then applied to each case before palletisation and cold storage prior to shipping.
Vacuum cheese packs and vision systems
The vacuum cheese packs are ejected onto the moving conveyor belt at a rate of one every 11 seconds. The packs then enter the robot pick and place station and the Fanuc camera and encoder-based vision system can identify and track each package down the conveyor. An image is taken of each of the packs and this is transferred to the robot PLC so that its position on the conveyor can be encoded and used in the labelling process. The camera is an iR Vision system with a 2D guidance system to locate products and direct the robot arm to the correct position (in the case of mixed products the robots picking operations can be modified to a best value setting). The improved label placement has resulted in a significantly lower reject rate giving an overall cost saving of ten percent.
---
Related content
---
SunOpta is a Canadian company focusing on ethical operation in the natural and organic food markets.
Mullins Cheese is one of the best-known cheese makers in Wisconsin in the US. The cheese facility is located in the town of Knowlton, around four miles south of Mosinee near Interstate 39.
Wyke Farms is one of the largest independent cheese producers and milk processors in the UK. The company was founded on the basis of their original farmhouse cheddar recipe in 1902.
---
Related projects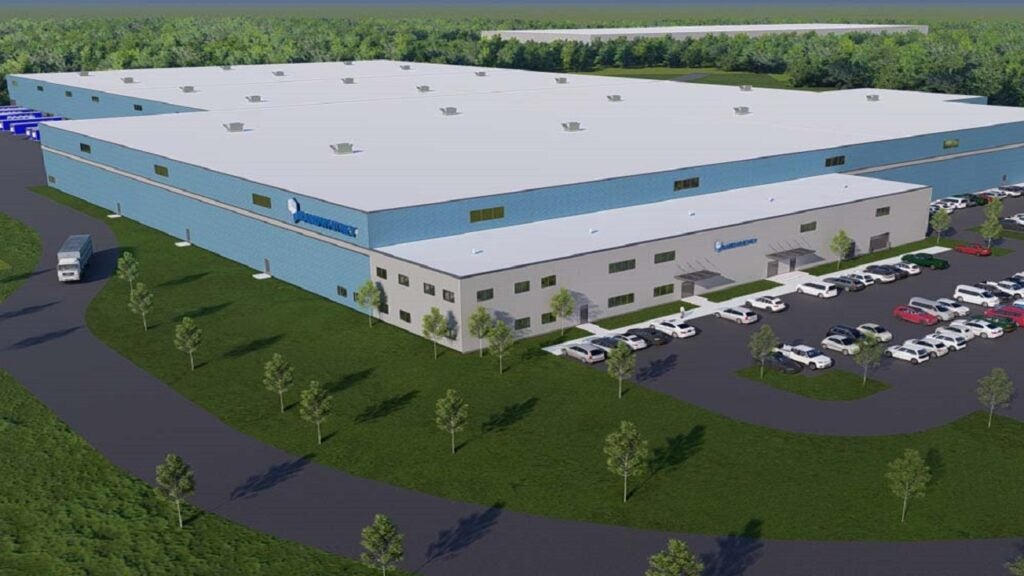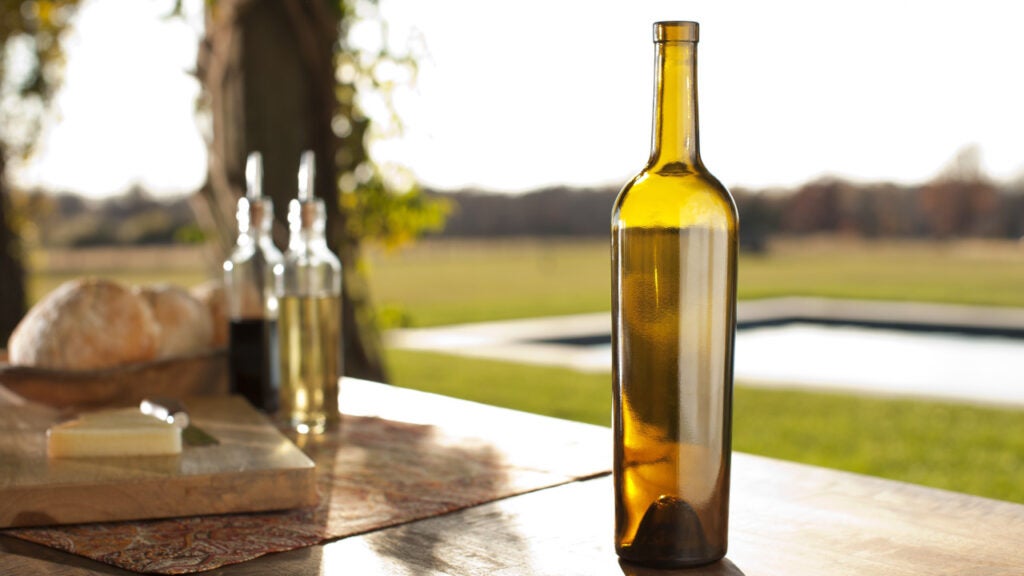 Topics in this article: