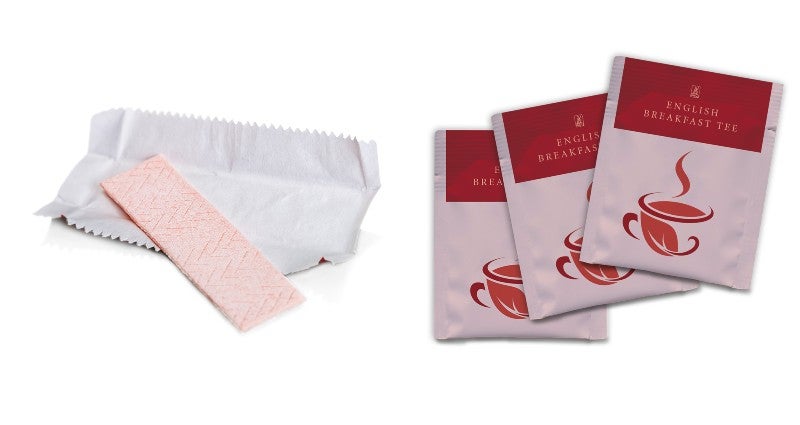 Speciality paper, fine paper, high-tech paper, flexible packaging paper: in summary, this is the portfolio of Koehler Paper Group. These products make Koehler a valued global partner across a wide range of sectors.
With the latest innovations such as flexible packaging paper, Koehler has opened itself up to the food manufacture and trade industries, as well as the electronics, cosmetics and luxury goods industries.
Koehler has been a family-run company for more than 210 years. Now in its eighth generation, the group continues to stand for innovation, quality and reliability, which also makes it a market leader in several product segments.
Across four German locations, Koehler produces more than 500,000tpa of speciality paper and board for the global market, with the help of its 2,000 employees. In line with this, the company is committed to continuing to work in a sustainable and environmentally friendly manner, as it traditionally has. Koehler even sets the benchmark for this in several areas of the sector.
€300m invested in flexible packaging paper
Thanks to the innovative power and bold decisions of the owner family, Koehler offers a substantial range of coated and uncoated paper for flexible packaging with the new NexFlex® product range. The company invested €300m for this specific purpose at its Kehl mill.
Since 2019, the new production line has facilitated the production of flexible packaging paper at the high level of quality expected of Koehler. This also means all NexFlex® paper products are characterised by the best strength properties and very good dimensional stability.
All innovations Koehler makes are accompanied by the promise of always working in the interests of the environment and resource conservation. This is why there are no optical brighteners in the NexFlex® product line. On the contrary, the naturally high whiteness becomes a particular product advantage here. In this way, Koehler's sustainability concept responds to the needs of consumers for packaging materials that conserve resources, are environmentally friendly and as far as possible, based on natural raw materials.
Koehler NexPure® fulfills consumer wishes for more sustainability
A study by DS Smith packaging revealed that 62% of European consumers were willing to spend more money in order to purchase foods that are packaged with less plastic. In line with this development, Koehler has provided the answer with its latest products.
"All innovations Koehler makes are accompanied by the promise of always working in the interests of the environment and resource conservation."
The products in the Koehler NexPure® paper range are all uncoated and machine-glazed. This way, they let customers know from the first glance that renewable, raw materials have been used here. The natural appearance and feel of Koehler NexPure® paper serve the high expectations of consumers and fits into the strategies of the international packaging industry. Nevertheless, there should not be any cutbacks in terms of functionality. On the contrary, these products are a suitable option for providing paper as an alternative to plastic packaging.
Koehler NexPure® paper isn't only developed in line with consumer wishes, however. They are also beneficial for B2B businesses, offering great suitability for gravure and flexo printing thanks to their high smoothness and volume.
Koehler NexPure® Smart functions well as bread or chewing gum packaging paper
Koehler NexPure® Smart is a type of kraft paper suitable for a variety of applications. Bread packaging and sweet or chewing gum wrappers are a few examples. This application is possible due to the suitability of the paper for further processing such as lamination with aluminum.
The use of certified raw materials for direct food contact makes Koehler NexPure® Smart particularly suitable for use in the food industry. Koehler NexPure® Smart is produced in a grammage of 25gsm to 80gsm.
Koehler NexPure® Tea: environmentally friendly packaging for tea bags
The latest innovation in the Koehler NexPure® paper range is Koehler NexPure® Tea. Specifically designed as secondary packaging for tea bags, this product has particularly good crimping properties and is also suitable for use with cold-seal adhesive.
Its high volume provides a good level of stiffness, giving the paper a high-quality appearance. The fact that this product is made exclusively from virgin fibre pulp also makes it suitable for direct contact with food.
Koehler NexPure® Tea is produced in a grammage of 62gsm and 70gsm.
Interesting facts about Koehler
Koehler was founded in 1807 in Oberkirch, a town in the German state of Baden-Württemberg. The company manufactures its products at four German locations: Oberkirch, Kehl, Greiz and Weisenbach.
Its product portfolio includes thermal paper, carbonless paper, decor paper, fine paper, recycled paper, wood pulp board, and flexible packaging paper.
If you would like more information on the Koehler Paper Group and its products, please get in touch.