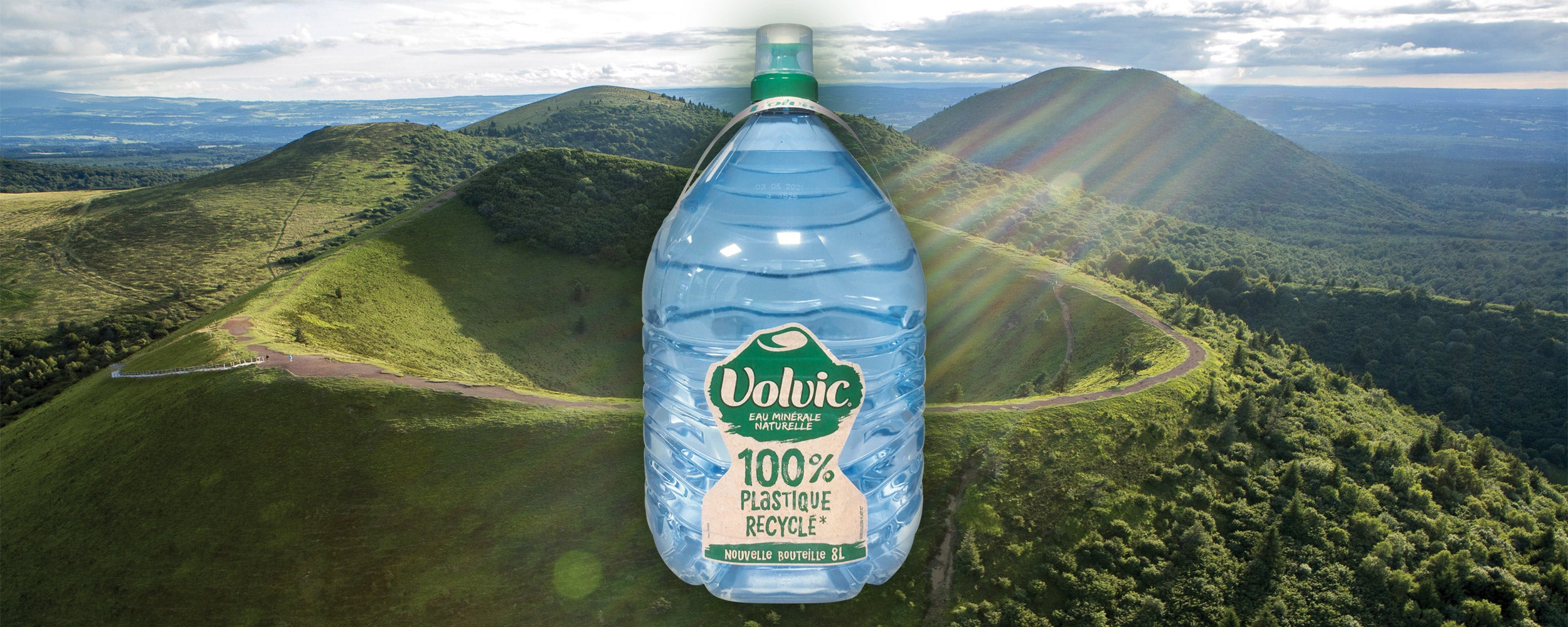 A need to preserve product quality and protect the environment led Societé des Eaux de Volvic to invest in SMI's ECOBLOC® ERGON integrated system.
Circular economy has recently become a key element in the packaging industry. Environmental issues have forced companies to embrace new approaches based on material optimisation. This is achieved through reusing, recycling and creating new models that instead of making use of the traditional linear production scheme in which used products simply get destroyed, adopts a loop pattern that avoids resource waste and creates positive value.
Danone achieves 100% recyclable plastic bottles with integrated SMI system
This new concept has also been embraced by Société des Eaux de Volvic, a company part of the Danone Group, that has recently turned to SMI for the installation of an ECOBLOC® ERGON HC integrated system for stretch-blow moulding, filling and capping 8l containers. The new bottles are made from 100% recycled plastic and thus are 100% recyclable: a great result that has been possible thanks to a joint work between the specialists at Danone and at SMI. This result is even greater, considering that Volvic is one of the pioneer companies in the use of recycled plastics (rPET) to produce containers.
Primary packaging plays a vital role for Volvic, as it has to maintain the purity of the spring water and preserve the product quality until it is consumed. That's the reason why environment protection is combined with product protection: bottles in fact go through a long series of controls during the whole bottling process, thanks to the integration of sophisticated inspection systems, that, starting from the preforms, carry out a long series of checks to maintain the quality and purity of the spring water and prevent any non-compliance issues or contamination.
In addition to quality and sustainability, the term that would best describe the solution SMI supplied to Volvic is 'innovation'. ECOBLOC® ERGON HC, resulting from an intense activity of R&D, stands out for its compactness and flexibility, making this solution suitable even for those who do not have large spaces in their production plants. The system does not need a rinser, nor conveyor between the filler or accumulation; this means benefits in terms of space and costs.