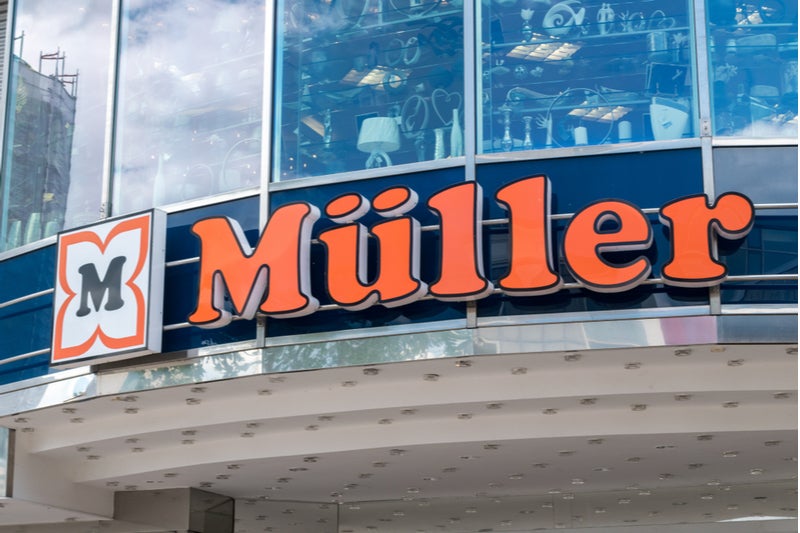 In a move that may prove beneficial to Müller's environmental image, the dairy produce giant will be switching to fully recyclable straws on all of their school milk products at the end of 2020.
The change follows a trialling period at Glasgow's Sunnyside Primary school. The students at Sunnyside engaged with Müller in a trialling period, where the school would be the first to test out Müller's new fully recyclable paper straw.
A successful trial lead to Müller permanently using the recyclable straw on all of their UK school milk cartons, potentially cutting out 48 tonnes of plastic annually. The straw is 100% recyclable; made from FSC (Forest Stewardship Council) certified paper, developed with food packaging company Tetra Pak.
Given the amount of plastic use that persists in retail and foodservice industries worldwide, this can only be a welcome change.
GlobalData Q3 2018 consumer survey statistics show that a greater proportion of younger demographics use refillable cups at outlets. This is because of a desire to be more environmentally friendly. Sustainability and environmental responsibility are growing topics of concern with younger age groups. Clearly, the students at Sunnyside share these worries.
Glass milk bottles could make a comeback
The change comes as plastic use in the dairy industry is under scrutiny. In the UK, there could be a potential comeback for the use of glass milk bottles. Glass bottles have the benefit of not needing to be recycled. Instead, they are sterilised and re-used, thereby cutting out large amounts of energy consumption.
Although glass milk bottles may appear dated, the desire of young people for environmentally friendly products may make them popular.
In a GlobalData survey in 2018, 76% of those asked said they were 'Always, often or sometimes' influenced in their product choices by how ethical and environmentally friendly the product is. Companies wishing to appeal to consumers in coming years would be wise to follow Müller's example and pay attention to the concerns of their youngest consumers.