Wey Converting provides slitter rewinders, die-cutting, printing and coating machines for a range of plastic films, thermal transfer ribbons, adhesive materials, and label applications in the packaging industry. Machines are available as standard models or can be custom-built for our clients.
Our solutions are suitable for use on normal, special and fine paper, including cigarette and filter paper, as well as cardboard, aluminium, fabric, and medical products.
Custom-made die-cutting machines
Wey Converting's high-speed die-cutting machine is capable of producing 1,500 pieces a minute for medical packaging with a converting width of 100mm.
Low-speed die-cutting is available for labels and manuals with a converting width of 300mm, as well as high-speed fully automatic die-cutting for labels with 640mm of converting width. The machine has a fully automatic rewinding for short reels with a 300mm converting width.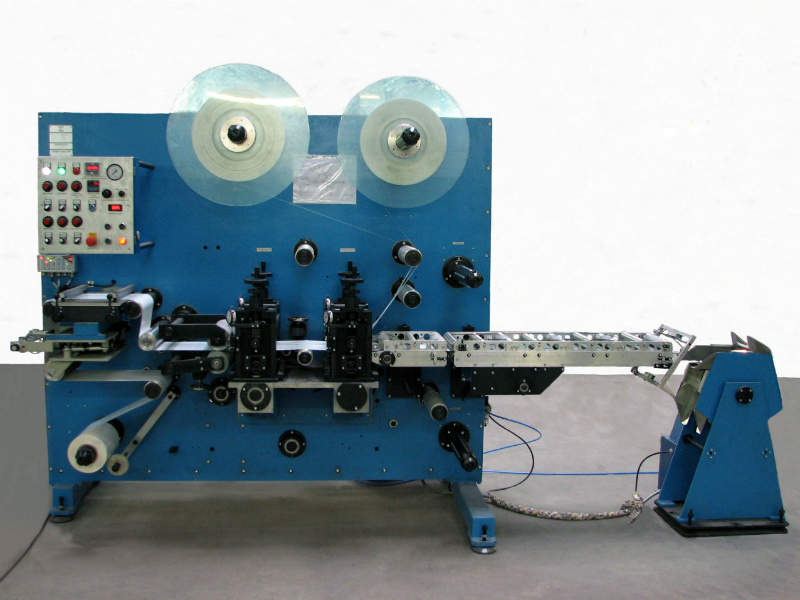 Wemacut rotary die-cutting machines are suitable for foil, paper and laminated materials.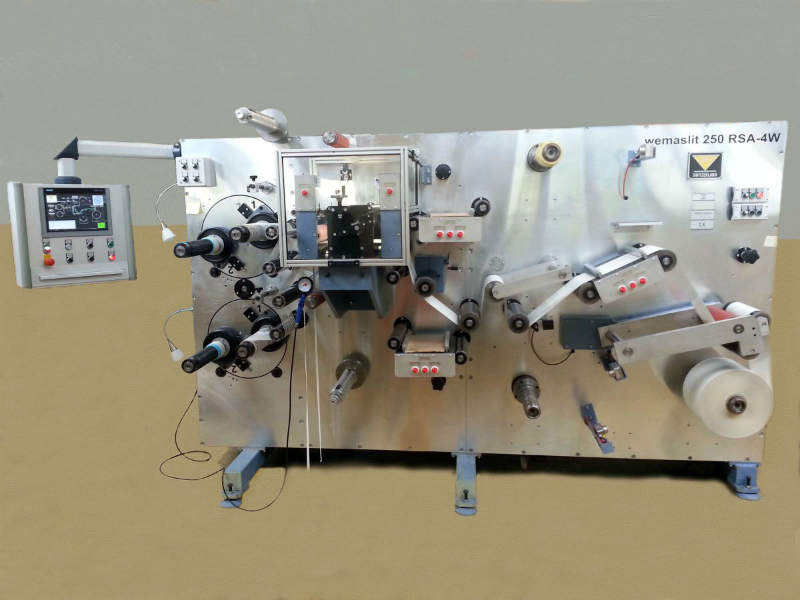 The wemaslit product range features slitters and rewinders for compound and film materials.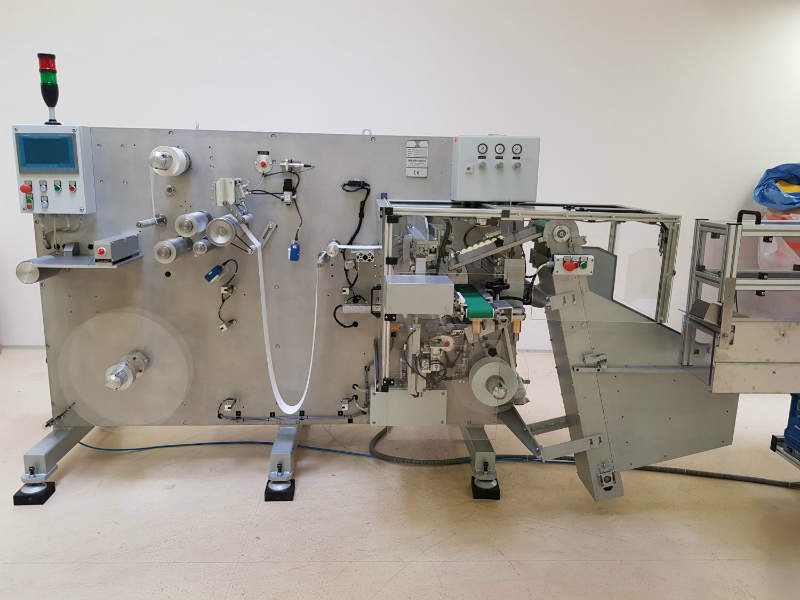 Wey Converting can create customised packaging machinery for clients worldwide.
Slitter rewinder and printing machines for packaging lines
Wey Converting offers an extensive machinery portfolio, including the non-stop winder, laminating rotary punch and special machines from the wematell line, as well as roll-slitter rewinding units from the wemaslit range. Wemaroll features two-drum slitter winders and automatic rollers.
For printing packaging, we offer the wemaprint rotogravure and flexographic machines, as well as the wemagloss for coating, lacquering, and laminating the printed packaging. The wemacut product line is available for core cutting, roll cut-off and sawing solutions.
One of the machines we offer is the wemaroll 2500 URM. It has been designed to slit and rewind non-woven and other fabrics, as well as paper, with a maximum working width of 2,500mm.
Testing services for packaging slitting machines
Wemaslit 1000 USW-4R is used in our technical centre to carry out packaging slitting trials, with a jumbo-roll diameter of 1,200mm and width of 1,000mm. The machine has a slitting width from 10mm.
Following testing, we can use the results to provide clients with a tailor-made solution for any new machine. This includes finishing techniques such as flexographic or rotogravure printing, varnishing and roller coating.
Hot melt sealing and laminating are available from products in the wematell range, which punch and seal plaster strips on foil materials, as well as rewinding edge strips.
About Wey Converting
Based in Bad Ems, Germany, Wey Converting has been manufacturing bespoke machinery for more than 40 years, offering high-quality products to meet exact customer specifications.
Wey Converting is a specialist provider of machinery for shrink-wrap materials. More details about our range can be found on the products tab.
Fill out the enquiry form to get in touch about any standard or custom-made products and we will get back to you with a quote.