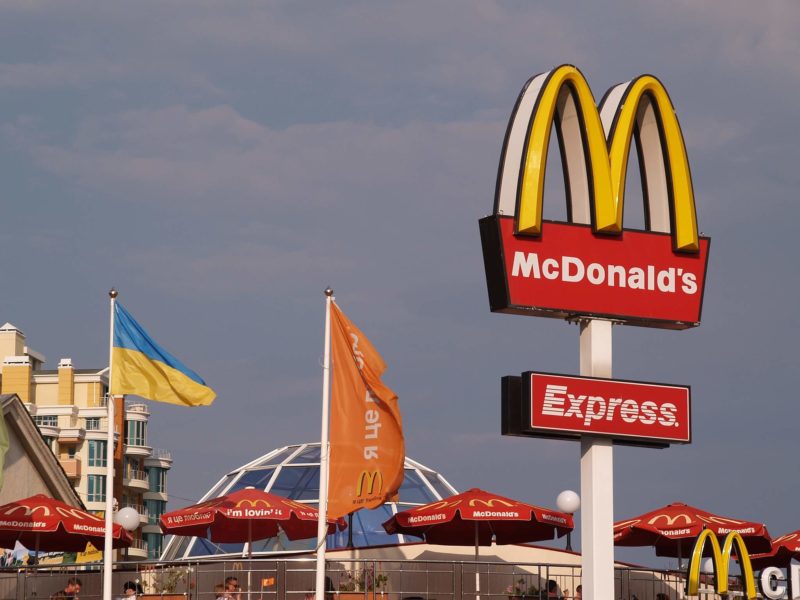 US-based paper and packaging company WestRock received approval from the US Department of Justice (DOJ) for the proposed acquisition of KapStone Paper and Packaging through Whiskey Holdco for approximately $4.9bn.
The DOJ clearance was the last antitrust approval required to complete the transaction and is subject to customary closing conditions.
The company was expected to close the transaction on 2 November. The deal was announced in January 2018, following a definitive agreement between the parties.
---
The European Commission adopted a new strategy on plastics as part of its plan to advance towards a more circular economy.
The strategy aims to make all plastic packaging in the EU market recyclable by 2030, as well as reduce the consumption of single-use plastics and restrict the intentional usage of microplastics.
The moves are expected to decrease plastic pollution in Europe, as well as encourage growth and innovation.
---
US-based contract manufacturer Hearthside Food Solutions entered a definitive agreement to buy Ireland-based public company Greencore Group's entire US frozen contract packaging business for $1.075bn on a cash and debt-free basis.
Charlesbank Capital Partners and Partners Group, which acquired Hearthside on behalf of its clients, will provide equity for the transaction.
They will also have the option to invest organically and through acquisition in the Hearthside platform.
---
LyondellBasell closed the acquisition of plastics material and resin manufacturing company A Schulman for $2.25bn.
With the acquisition, LyondellBasell has more than doubled its existing compounding business.
The transaction allows the company to produce a wider range of products for growing, high-margin end markets such as packaging, automotive, construction materials and electronic goods.
---
UK Finance Minister Philip Hammond revealed plans to introduce a new tax on packaging with less than 30% recycled plastic in a move to reduce waste and help tackle climate change.
Hammond noted that the government will consult on the details of implementation and will introduce the reform in April 2022, reported Reuters.
---
Fast food giant McDonald's launched a plan to phase out all its worldwide plastic packaging in order to switch to renewable or recycled materials by 2025.
In a statement, the US food retailer declared its determination to contribute to the sustainability of the environment as it claimed that an overwhelming amount of customers increasingly urged the company to adopt more eco-friendly solutions.
McDonald's has 37,000 restaurants in over 100 countries that serve 69 million customers daily, who, according to Chief Supply Chain and Sustainability Officer Francesca DeBiase, "Consistently tell us that packaging waste is the number one environmental issue they would like us to address. Customers want our food to be hot, safe and high quality, and of course our packaging plays a big role in that."
---
UK-based DS Smith reached an agreement to acquire Spanish firm Europac for €1.66bn in a bid to strengthen its footprint in Western Europe.
Under the proposed acquisition, DS Smith will offer €16.80 for each Europac share.
DS Smith noted that the acquisition is complementary in nature and will give access to Europac's diversified customer portfolio.
---
The Canadian Government approved a legislation that aims to regulate vaping and could pave the way for Health Canada to mandate plain packaging for cigarettes and tobacco.
The S-5 bill allows changes to be made on the Tobacco Act currently in force in Canada, which could see companies obliged to remove their brands from tobacco packages. It has therefore sparked criticism from producers and retailers.
Despite not explaining how the new regulations should be imposed, the bill will likely be used to back Health Canada's Tobacco and Vaping Products Act.
---
Henkel teamed up with Waste Free Oceans to manufacture more than a million bottles sourced from plastic waste removed from oceans that will be used for the Lovables laundry brand.
The companies recovered plastic from rivers, lakes, seas and oceans to annually produce 100 metric tonnes of usable recycled material.
Established in 2011, Waste Free Oceans collaborates with businesses and other organisations to collect plastic from oceans and rivers to produce new items.
---
India's University Grants Commission (UGC) issued a directive to all universities and higher educational institutions in the country to prohibit the use of plastic products on their campuses.
The ban covers plastic cups, lunch packets, straws, bottles and bags.
The initiative follows an advisory issued by the Union Environment Ministry, which stated that India will host this year's World Environment Day celebrations.