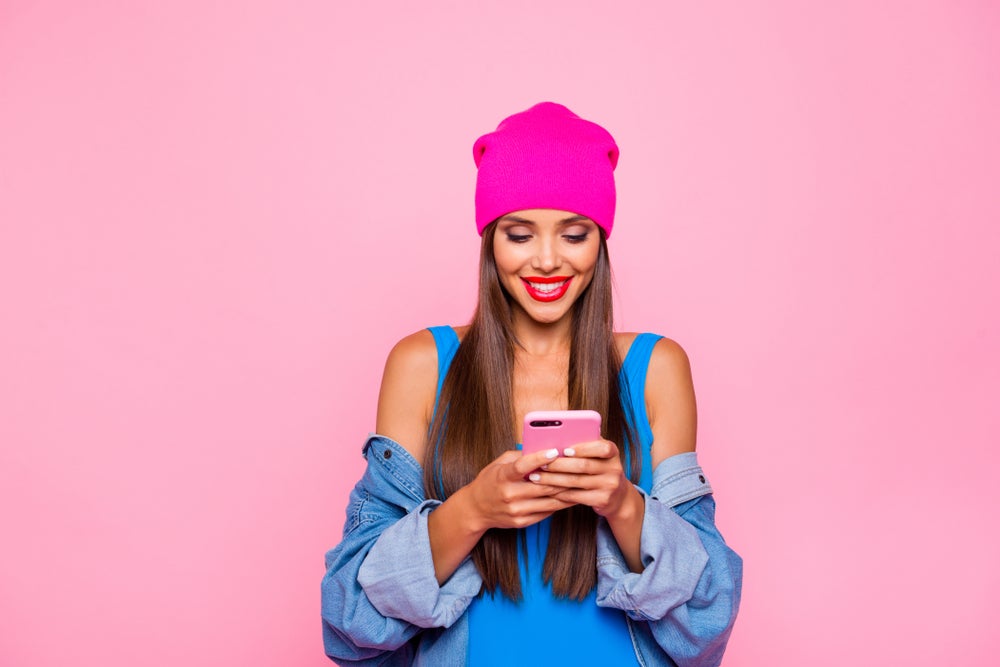 Refillable packaging provides consumers with a sustainable alternative to traditional beauty tubes, bottles and jars, however education will be key to its success.
Reducing post-consumer waste is key to sustainable manufacturing across the fast-moving consumer goods space. Refillable packaging taps into the circular economy of regenerated products that produce zero waste and reduce the use of single-use items.
However, a report published in December 2022 by Packaging Gateway's parent company, GlobalData, suggests there are a number of challenges as well as opportunities presented by this packaging type for beauty brands to consider.
Key opportunities for packaging companies experimenting in the refillable beauty space
The report explains that reusable packaging reduces long-term waste by individual consumers, who in turn are holding brands to higher standards of sustainability.
Plus, refillable products can improve relationships between consumers and brands under the shared cause of environmental protection. This results in customer retention and loyalty from repeated purchases and more interaction with the product due to refill maintenance.
Customers also benefit financially, as refills are often less expensive over time compared to repurchasing a full-sized product in its original packaging. Affordability is also key draw, as GlobalData's 2022 Q3 Global Consumer Survey highlights that almost all global customers (nine out of ten) are concerned about their finances.
The key challenges of refillable beauty products
Refillable products are fundamentally more sustainable than single-use items. However, it remains unclear how many times a product must be refilled to result in significantly less waste in the long term.
As well as an investment of time, a refillable product also requires a greater initial financial investment compared to purchasing a disposable item. Refills do provide longer-term savings, but some customers may not want to repeatedly purchase from the same brand. This inhibits experimentation and requires a commitment to behavioural changes.
The report suggests that consumers may also be dissuaded from such commitments due to a familiarity with the aesthetics of conventional single-use packaging. Some refillable products can be less visually appealing in comparison. The aesthetic-usability effect could lead beauty customers to believe that such products are less efficient. This is especially true within the beauty sector, which is a highly social media and trend focused space.
What do beauty consumers want?
On the plus side, GlobalData's survey found three out of five respondents are more loyal to brands that support environmental matters. Additionally, almost half (47%) of global consumers would consider paying more for sustainable products.
Support for refillable packaging is equally strong among the older generations (Gen Y, X, Boomers and the Silent Generation). Meanwhile, half of Gen Z (aged between 12 and 26) find this packaging type to be important. Given the breadth of these captive consumer markets, beauty brands are incentivised to align with sustainable principles in order to attract and retain a loyal customer base and elevate their sustainability credentials.
The survey reveals there are opportunities for brands who wish to experiment with refillable packaging in Central and South America as well as Asia and Australasia, as these are places where it would be most welcomed.
It also suggests that consumer education about the advantages of refillable beauty packaging is required to encourage a greater uptake in North America and Europe.
Covid led consumers to call into question the hygiene of reusable packaging. Despite this, GlobalData's survey reveals most global consumers (68%) are confident about the hygiene of refillable packaging. The pandemic also saw a resurgence of single-use plastics, and 64% of global consumers regard this packaging type to be 'extremely or quite important'. However, this is lower compared to the 67% of consumers who prioritise refillable packaging.
How are brands responding to the demand for refillable beauty?
Health and beauty brands are developing various refillable packaging formats. These include trays, cartridges, pouches and pods, giving consumers a wide variety of options.
Online beauty retailers such as Cult Beauty and Look Fantastic are also curating accessible lists and helpful guides on their websites to improve consumer education on where they can purchase products with refillable packaging.
This packaging type has also gained traction outside the health and beauty sphere. After introducing refillable packaging in 2020, supermarket chain Asda, has also introduced discounts for refillable products. Plus, supermarket Lidl is also piloting smart refill machines across its UK stores.
What happens next?
Refillable products are still an emerging packaging type for the health and beauty sector. Ultimately, the transition from single-use to reusable packaging must be as convenient as possible to ensure a long-term commitment from customers.
Consumers should be able to refill their products in the comfort of their own homes and feel confident in this self-guided process. Flexibility is also essential. This is achievable through 'universal' refillable packaging that would allow users to sustainably switch between brands at their discretion.
GlobalData explains that sceptical consumers will need education on the advantages of refillable packaging to encourage more sustainable purchasing habits. Similarly, financial incentives in the form of discounts could be leveraged to ensure an initial uptake of refillable packaging formats.
Once consumers are engaged, it is crucial to retain their loyalty. Therefore, brands must treat refillable items as a long-term commitment rather than a passing trend. This is possible through the provision of permanent refillable supplies. GlobalData believes this could also avoid potential accusations of 'greenwashing'.
If these challenges are addressed, the report suggests consumers will switch to refillable products seamlessly while feeling reassured that their choices are positively impacting the environment.