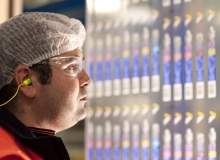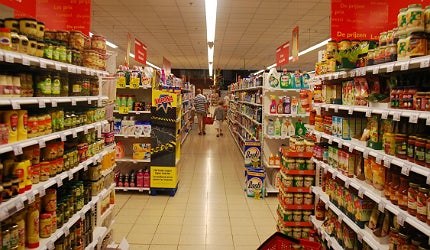 For years now, the packaging industry has been discussing an issue that is causing anxiety in almost every major industrial sector. The baby boomer generation, the labour force that drove innovation throughout the post-war period, is now approaching retirement age, and companies are working out how to foster a new generation of dedicated packaging professionals to push the industry forward in the 21st century.
In the UK, packaging represents one of the country's largest design and manufacturing sectors, employing a workforce of around 85,000 and producing annual sales of around £11bn.
Despite its standing as a vital contributor to the UK's GDP and economy, industry players such as Muller Dairy's packaging development manager Haulwen Nicholas have noted that there is little support for graduates or school leavers who might be interested in developing a career path in the industry.
Increasing the visibility of the packaging industry
What's more, public perception of the packaging industry may be working against it as a recruiter of up-and-coming talent in fields such as engineering, design and materials science. Part of the problem for packaging companies is that promising students in these fields are more likely to gravitate towards more obvious careers in the aerospace, automotive and biomedical industries.
Packaging has to battle against the perception that it is just "those plastic things that my sandwiches come in", says Dr Richard Bateman, course director of Brunel University's Packaging Technology Management MSc, one of the UK's only packaging-specific courses, along with a few other programmes from the likes of the Packaging Society and Central Saint Martins College of Arts and Design.
"We need to reach out to universities, but at the same time they need to be receptive."
"Packaging is a huge industry with a £500bn annual turnover that is almost invisible," says Bateman. "The biggest companies in the world are companies you've never heard of; because they're so big and do so many different things, these companies become just a name."
As a result, relatively few potential recruits are considering packaging as an exciting career opportunity. Bateman notes that even Brunel's course, which is one of the country's most established packaging qualifications, is primarily filled with older students who are already involved in the industry and looking for career enhancement.
The misconception that the packaging industry amounts to little more than tinkering with cardboard boxes is one that the industry would do well to combat, argues Bateman. "If you look at a lot of industries – aerospace is a particular example – they're not reticent to come forward and show off their technology. A lot of the sheer complexity involved in packaging is, within the packaging industry, taken for granted as just the stuff we do.
"Actually, we could make a lot more show of it. If you look at the developments in things like smart packaging, special inks that tell you when a product is out of date by reacting to the methane inside the packaging, printed electronics – all of that stuff is really at the sharp end of technology, but I think the packaging industry could do more to promote just how space-age the technology is."
New recruits: the industry perspective
Of course, the packaging industry has always, and continues to, run its own training programmes, moulding recruits into specialists as they move up in their careers. "The industry has always done its own training," says Dick Searle, a packaging industry veteran with more than 40 years of experience, who is now chief executive of the Packaging Federation, the overarching trade association for the UK packaging manufacturing industry.
"So insofar as the industry that I represent, that of itself isn't a problem because that's what we do; it's in our DNA. We don't have an expectation that we're going to just pluck [professionals] off the shelf."
But, as Searle readily admits, times have changed since he joined the industry as a graduate trainee in 1967. Graduate workers are now less likely to want to stick with a single trade for life, and the Packaging Federation's members are reporting that solid recruits at the end-point of higher education are becoming harder to find, even with the expectation that they will require additional training as part of the job.
"I think the packaging industry could do more to promote just how space-age the technology is."
"The anecdotal evidence from my members is that it's becoming increasingly difficult to find people who have not only the skill sets that we need in terms of engineering or design skills, but also the work ethics," says Searle. "Either – and I'm generalising of course – they're horrified by the fact that they're actually going to have to work quite hard, or they all want to be managing director within five years."
While Searle is confident in the industry's capacity to train up a new generation of packaging innovators, he's less sure that companies will be able to rely on the UK's higher education system to produce ready-made applicants. From an in-house training perspective, he would like to see companies make better use of their outgoing veterans to guide incoming talent.
"I think the duty to put something back is there, and I think the desire is there as well – I suspect that it's not yet part of the culture," he says. "There's still a bit of 'get rid of the old ones' around. There is no substitute for experience, so I think that the opportunity of older people mentoring youngsters is there, and I think it should be done."
Bridging the gap between industry and academia
In a recruitment landscape that is placing increasingly heavy emphasis on higher education and formal qualifications, and with so many new recruits seemingly unprepared for the realities of working in the packaging industry, it's clear that the worlds of industry and academia need to be brought more closely together.
The traditional stumbling block between these two worlds has tended to be a lack of communication, with companies frustrated by the perceived unwillingness of universities to prepare students for full-time work and universities unclear on what industry actually wants.
"We need to reach out to universities, but at the same time they need to be receptive," says Searle, reflecting the potentially prickly relationship. "I have heard people say in academia that it isn't the job of universities to fit people for the world of work. Well, what are they there for, then?"
Bateman agrees on the need for both parties make more of an effort to engage with the other, and that the traditional "broad brush" university approach could be enhanced by more industry-driven courses. He describes the process of building relationships with companies as sometimes difficult, but "really rewarding" when it works well. Brunel's MSc packaging course hosts visits from large companies such as SAB Miller, Coca-Cola, Heinz and Unilever, as well as specialist SMEs.
Engaging with non-specialists
Although regular engagement with industry is relatively easily arranged for a specialist course like the one at Brunel, both Bateman and Searle say that the industry needs to have a bigger presence at universities in general.
"I was talking about this issue with Paul Dobson, the head of Norwich Business School," says Searle. "He said that they had never, ever had a visit from anybody within the packaging manufacturing industry. And we're a big industry; we're one of the top ten manufacturing industries in the UK."
To that end, Brunel's School of Engineering and Design is about to host a guest lecture from Packaging Society chairman Keith Barnes on opportunities in the packaging industry. The lecture aims, in Bateman's words, "to make the industry a bit less invisible to our general engineering students".
"Packaging is a huge industry with a £500bn annual turnover that is almost invisible."
Further collaboration between universities and industry could not only improve the crop of new recruits; it could also yield important innovations that might otherwise pass companies by.
"One of my colleagues here has done a lot of research work on developing materials for packaging, which are essentially plastic replacements," says Bateman. "They're injection-mouldable plastic but they're made from left-over straw, so it doesn't come from oil resources. That's the kind of packaging that everybody's talking about now – it's recyclable, it's biodegradable, it comes from stuff that you'd otherwise just have to burn or get rid of. There are lots of bits and bobs of research going on at almost every university that the packaging industry could plug into for mutual benefit."
The world of packaging is changing. Its development is being permanently re-moulded by the irresistible march of technology. While the baby boomer generation helped shape the packaging industry into the multibillion pound titan that it is today, it now requires a new wave of tech-savvy talent to continue its progress in the coming decades.
While specialist packaging courses are likely to remain a niche market, both industry and academia – with a little help from government agencies like the UK Department for Business, Innovation and Skills – need to work together to attract new skilled professionals and shine a promotional spotlight on an invisible industry.
---
Related content
---
During recent years, the disparities between different consumer groups have become less pronounced, resulting in the increased uniformity of many global branding campaigns.
Private label products are gaining ground on big national brands, with packaging playing a major role in changing consumer perceptions of own-brand ranges.
The luxury goods market has weathered the downturn's storm, but in a post-recession world it's important to convey quality without breaking the bank.
UAE-based Gulf News recently teamed up with Tim Hortons coffee to create the 'headline cup sleeve', designing a printer that pulls breaking news tweets from the newspaper's Twitter account and prints them on cup sleeves, along with quick response (QR) codes.
---