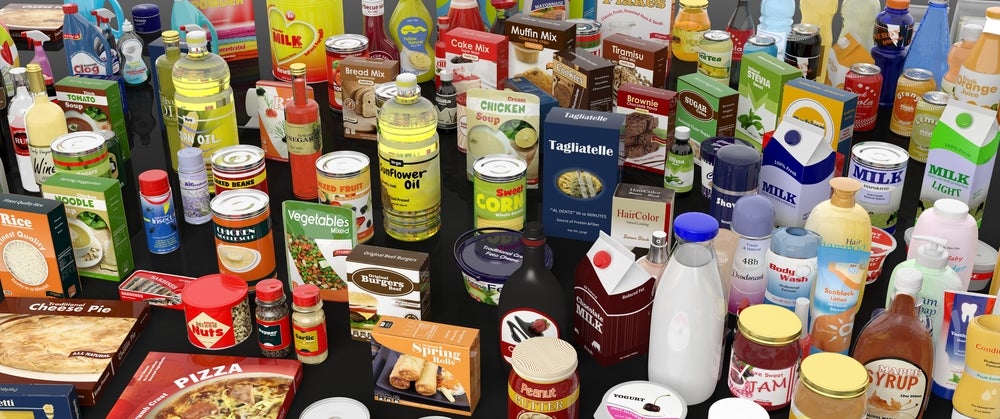 Food packaging is incredibly important in our lives even though we often don't give it much thought. It has an influence on how we consume and engage with food products.
Apart from being convenient food packaging serves purposes such, as keeping the food fresh and safe providing information and promoting sustainability.
The role of food packaging
Preservation and freshness
Food packaging serves a purpose of prolonging the lifespan of products. It accomplishes this by employing barriers that safeguard the food, against oxygen, moisture and other detrimental factors.
For instance, vacuum sealed packaging effectively maintains the freshness of meat and cheese items by eliminating air and inhibiting proliferation.
Information and branding
How well do you
really

know your competitors?

Access the most comprehensive Company Profiles on the market, powered by GlobalData. Save hours of research. Gain competitive edge.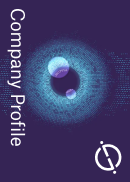 Company Profile – free sample
Thank you!
Your download email will arrive shortly
Not ready to buy yet? Download a free sample
We are confident about the unique quality of our Company Profiles. However, we want you to make the most beneficial decision for your business, so we offer a free sample that you can download by submitting the below form
By GlobalData
Food packaging serves as a means of communication. Labels on packages offer details like nutritional information, ingredient lists, allergen warnings and cooking instructions. It is vital to have precise labeling to enable consumers to make well informed decisions, about their food choices. Packaging can also contribute to marketing efforts by showcasing designs or promoting special deals.
Safety and hygiene
Ensuring the safety of our food is extremely important. Packaging plays a vital role in achieving this. Tamper evident packaging acts, as a protective barrier preventing any contamination or unauthorized access. Additionally, it includes labels and date markers to help consumers make choices regarding the freshness of the product.
Convenience and portability
The convenience aspect is incredibly important when it comes to food packaging. Whether it's a lunchbox, a bag of snacks or a ready-to-eat meal, packaging allows for easy transportation, storage and consumption of food while on the move. This level of convenience perfectly suits paced and modern lifestyles.
Tamper indication
Special packaging techniques have been developed to minimize the chances of tampering and contamination. One such technique is tamper indication, which serves as a way to detect any unauthorised interference. These tamper indication features can involve indicators, like color-changing or physical indicators like raised or indented lettering. By examining these indicators one can determine if a package has been tampered with.
Common packaging materials
Packaging materials helps in safeguarding food against contamination, light exposure and other environmental factors. Traditionally food packaging materials include glass, metals (such as aluminum, foils and laminates, tinplate and tin free steel) paper and paperboards well as various types of plastics. In fact, there has been a growing range of options available in both rigid and flexible forms.
Nowadays food packages often utilise a combination of materials to maximize their functional and aesthetic qualities. Ongoing research, in the field aims to enhance food packaging techniques while also considering their impact.
The US Food and Drug Administration (FDA) oversees the regulation of packaging materials under section 409 of the Food, Drug and Cosmetic Act. The main way they regulate these materials is through a process called food contact notification. This process requires manufacturers to inform the FDA at 120 days before marketing a substance that comes into contact with food. Any substances that have the potential to migrate into food during use are considered as food additives and subject, to regulation unless they are recognised as generally safe (GRAS) substances.
Glass packaging
Glass has an extremely long history when it comes to packaging food. It was actually the first material used to store food. To make it easier to shape, coatings are applied to the glass reducing friction between its surface and the mold. This protective measure helps prevent scratches and damage during manufacturing.
Moreover, glass is non-porous which means bacteria and other microorganisms cannot grow inside it. In terms of sustainability glass is a choice since it has an incredibly long lifespan and can be recycled endlessly without any loss in quality or purity. This makes it an environmentally friendly option, for food packaging as it can be 100% recycled while maintaining its integrity.
Metal packaging
Metal is a versatile form of packaging that offers a range of benefits. It provides physical protection acts as a barrier against moisture, light and oxygen can be easily formed and decorated is recyclable and widely accepted by consumers. When it comes to packaging materials, aluminum and steel are the commonly used metals.
Aluminum foil in very thin sheets creates a complete barrier against moisture, light and oxygen. This makes it ideal for preserving food products while keeping the packaging weight minimal. For instance, 1.5g of aluminum foil can effectively protect one liter of milk for several months without adding significant weight to the product.
On the other hand, steel is often used in the form of low carbon blackplate that undergoes conversion into tinplate or tin free steel (TFS) for manufacturing containers and closures.
Tinplate possesses barrier properties against gases, water vapor, light and odors. It can also be heat treated to ensure sterilized products like beverages or processed foods remain fresh. Additionally, tinplate finds application in containers for foods as well, as sugar or flour based confections.
Plastic packaging
Plastic packaging is a cost option for many companies due to its affordability and recyclability. In 2018 the recycling rates for plastic bottles and jars were 29.1 percent while HDPE natural bottles had a recycling rate of 29.3 percent.
There are types of plastic materials available, such as polyethylene terephthalate (PET) Polypropylene (PP) Polypropylene with chalk, bio based and biodegradable plastic, high impact polystyrene and oriented polystyrene. Each material has features concerning appearance, temperature range, suitability, for food use shelf life, barrier properties and environmental impact.
Plastic packaging offers versatility as it can be used for both cold filling and even microwave reheating. Its excellent barrier properties effectively protect products from water, carbon dioxide, oxygen nitrogen contamination while preserving their flavor, aroma, value.
Trends and innovations
Sustainable materials are causing a revolution in the world of food packaging. Manufacturers are exploring ways to reduce waste and minimise the environmental impact, such as using biodegradable plastics made from plant based materials like cornstarch instead of traditional petroleum based ones.
Smart packaging is another exciting development in the industry. By incorporating sensors and other technologies, packaging can now monitor freshness, temperature and even offer cooking instructions. With this information the packaging can adapt its surroundings to prolong the freshness of food.
Personalised packaging has become increasingly popular. Consumers now have the opportunity to add their touch by customizing designs or including special messages, on their packages. This trend not enhances the overall customer experience but also helps brands distinguish themselves in a competitive market.
Environmental impact
Food packaging's impact on the environment is a matter that should not be overlooked. Annually vast amounts of plastic waste find their way into landfills and oceans resulting in detrimental effects, on wildlife and ecosystems.
Nevertheless, there exist packaging alternatives capable of mitigating this impact. One such solution is packaging derived from plant based materials, which can naturally decompose without causing harm to the environment.
One alternative approach is to utilise recycled materials for packaging thereby diminishing the reliance on resources and conserving energy. Moreover, businesses can promote recycling among their clientele by offering guidelines, on how to recycle and incorporating recyclable symbols onto their packaging.
Which region dominates food packaging?
China is a leading player in the global food packaging export industry. With its manufacturing capabilities China produces a wide variety of packaging materials, including plastic containers and flexible pouches. The country has made investments in its manufacturing sector particularly in food packaging. As a result, China has emerged as an exporter of food packaging offering customers a diverse selection of products, at competitive prices.
On 15 December 2022, Amcor, a leading provider of sustainable packaging solutions unveiled its cutting edge manufacturing facility in Huizhou, China. Representing an investment of nearly $100m this expansive plant spans over 590,000 square feet and boasts the highest production capacity for flexible packaging in China. This remarkable development solidifies Amcor's commitment, to meeting the increasing needs of its customers across the Asia Pacific region.
Challenges in food packaging
The food packaging industry is currently encountering a range of challenges. One significant challenge stems from evolving consumer preferences with more individuals seeking sustainable and environmentally friendly packaging choices. As a result, there is a growing demand for materials and innovative packaging designs that minimize waste and pollution.
Another obstacle faced by the industry relates to requirements, which can differ greatly across countries and regions. Packaging manufacturers must stay informed about these regulations. Ensure that their products meet all the necessary standards. Moreover, disruptions in the supply chain caused by disasters or political instability can pose considerable challenges, for the industry leading to delays and increased expenses.
Food packaging serves a purpose beyond merely containing and moving food products. It is an evolving field that responds to the demands of consumers and global issues.
The food packaging industry faces a challenge in achieving a balance, between preserving freshness ensuring safety offering convenience and promoting sustainability. As consumers grow more aware of the impact of packaging we can expect further advancements that not only safeguard our food but also our planet.